Nominate a deserving Fernie business for this year's Business Excellence Awards
The Fernie Chamber of Commerce is calling on local residents to help celebrate the success of local businesses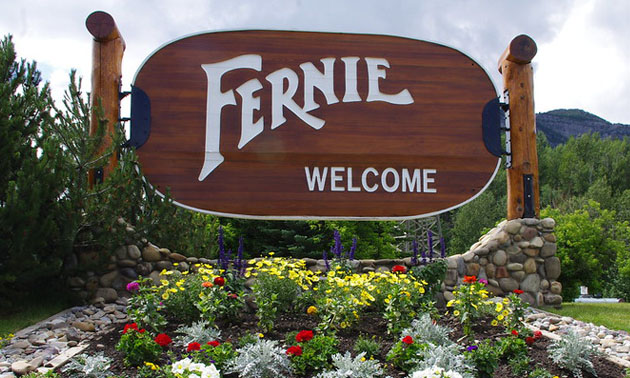 Celebrating the success and resiliency of local businesses has never been more important than this year. Nominations for the 2020 Fernie Business Excellence Awards close on Monday, September 7 and the Fernie Chamber of Commerce is urging members of the public to nominate local deserving businesses and individuals.
Award categories include the following:
Citizen of the Year: Recognizes an individual who lives or volunteers in the community, has demonstrated leadership qualities and who continually gives back to their community.
Volunteer of the Year: Recognizes the accomplishments of a volunteer that contributes to the well-being of Fernie and is a steward of volunteerism in Fernie.
Spirit of Fernie: Recognizes the accomplishments of organizations in the not-for-profit sector which contribute to the economic, social, and/ or cultural well‐being of Fernie.
Entrepreneur of the Year: Recognizes an individual from a business or organization that has demonstrated good business standards and ethics, demonstrated innovation and leadership, and community involvement.
New Business of the Year: Recognizes a new business that has made a noticeable impression on the Fernie business community and has demonstrated a strong commitment to innovation and entrepreneurship.
Outstanding Customer Service: Recognizes customer service excellence by a business that gives the customer an experience; a business that has demonstrated a strong dedication to customer satisfaction, customer service or development of an outstanding product.
Community Tourism Achievement: Recognizes a business, organization, or individual(s) that has notably contributed to the success of Fernie's tourism industry within areas of marketing, industry development/growth, product development, market development/growth, innovation, entrepreneurship, or strategic business growth.
Fernie Business of the Year: Recognizes a business that has demonstrated good corporate citizenship, good business standards and ethics, and community contributions.
Employer of the Year: Celebrates an employer that demonstrates exceptional commitment to its employees through job creation, training and support, recognition and rewards, employee health and wellness and professional development.
Community Leadership Award: Recognizes a business or businessperson that deserves special recognition for their impact on enhancing the community through exceptional leadership in business practices, building or changing, championing of a project, fundraising endeavors, social change, or community undertaking.
Team of the Year: Nominated by companies to recognize a work team or department that has gone above and beyond to increase sales, ensuring project success, or creating innovative business solutions.
To make your nomination, fill out the 2020 Virtual Fernie Business Excellence Awards nomination form by Monday, September 7, 2020 at 5 p.m.
Here's a list of the winners from Fernie's 2019 Business Excellence Awards.