Stay calm and play more games—Kootenay stores will deliver them!
There's an abundance of gaming and toy stores throughout the Kootenays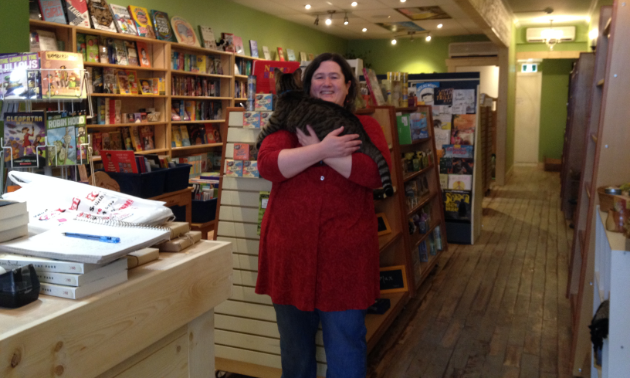 Storefronts in the Kootenays may be closed, but that doesn't mean the fun has to stop. There are many toy and gaming stores in the Kootenays that are showing innovations in these challenging times. One shop has parked its goods in a nearby pharmacy, and another store is offering video personal shopping trips.
Being stuck at home doesn't have to be boring! From simple puzzles for toddlers to almost-impossible-to-piece-together jigsaws that will challenge the most patient person, there's a game for everyone. Purchase a new family-friendly board game (or one for the adults), STEM toys for the kids, puzzles, models or maybe a cool science kit.
We've compiled a list of toy and gaming stores across the region that are "closed but open" to customers. Orders can be shipped or picked up curbside, and in some cases, delivered locally.
East Kootenay
Cranbrook

Bumble Tree: 33 - 10th Avenue South, 250-489-4499
Not sure exactly what you need? Set up a video personal shopping session with us! Birthdays don't stop for pandemics. Have your gift wrapped and delivered straight to the recipient for free. Free local delivery. Order from our website, Facebook or email: [email protected]
Huckleberry Books: 16 - 9th Avenue South, 250-426-3415
Our door is closed, but the books are still here—call, email or order through our website, and we'll arrange curbside pickup or delivery. We'll pack your order up, and you can pay over the phone or by e-transfer. All your orders are picked and packed with properly washed hands and liberal applications of sanitizer in-between. Thanks for supporting local businesses as we find new ways to serve you. Stay well!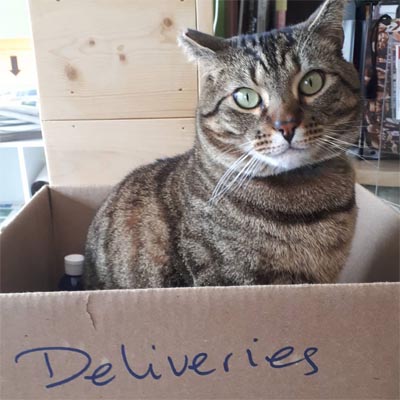 Creston

Creston Card and Stationery: 1124 Canyon Street, 250-428-2568
Give us a call and we will do our best to help you get what you need. We are able to take credit card payments over the phone, and we can run orders out to your car or deliver in-town for purchases over $50. The Indigenous Collection from Canadian Art Prints has knocked it out of the park with their new products this spring! New arrivals include journals, list pads, puzzles, small stickers, magnets plus an amazing selection of art prints. Call us at 250-428-2568 or email [email protected]
Fernie

Grow Fernie Children's Boutique: 482 2nd Avenue, 250-423-4769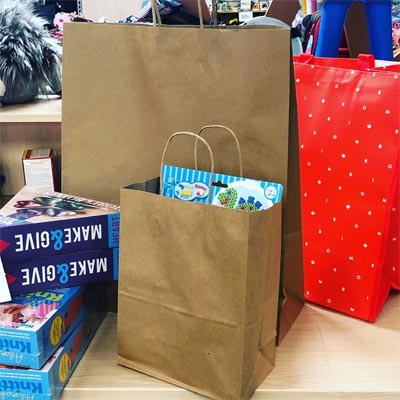 We will continue to fill online orders and will deliver locally. Looking for fun outdoor toys? Our Hape's Outdoor series of toys will bring new levels of excitement and adventure to any excursion or play day.
Golden

The Jungle Room: 517B 9 Avenue North, 250-344-4601
Message us and we can do curbside pickup or delivery within town limits. We carry Melissa & Doug activity pads and colouring books.
Invermere

Main Street Fun & Games: 1225 7th Ave, 250-342-3440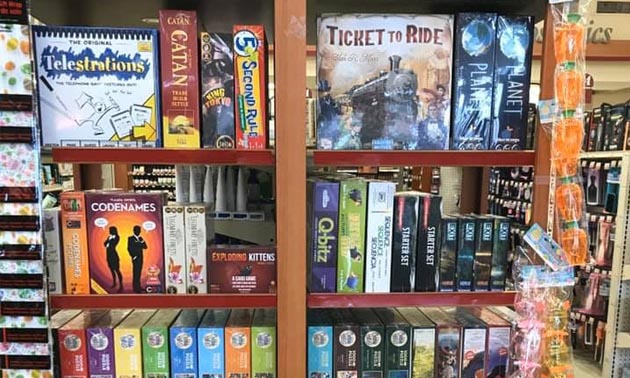 Our store may be closed but we firmly believe "Stay calm and play more games!" There's still awesomeness arriving every day! A million thank you's to Invermere Pharmasave for sharing their space and letting us stock puzzles, crafts and games on their shelves. Or you can Facebook message us and we can deliver to your door. Delivery is free in Invermere and $5 for out of town.
Kimberley

Treehouse Toy Co.: 230 Spokane Street, 250-432-9493
Who's up for a science project? Maybe a STEM-focused activity or a fun board game? We have a huge selection of games that can be delivered right to your doorstep in Kimberley and Cranbrook. If you have questions or would like to place an order, give us a call!
West Kootenay
Nelson

Secret Garden Toys: 455 Ward Street, 250-352-9114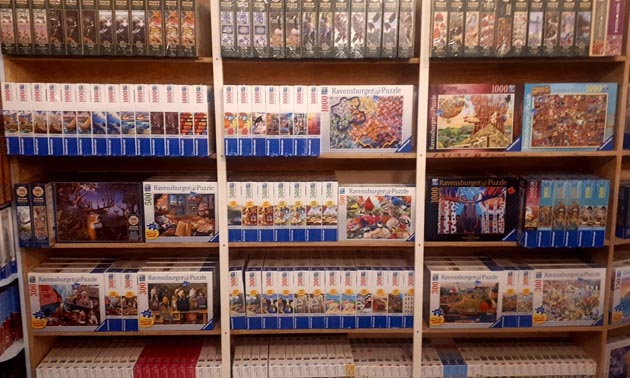 We carry an extensive selection of Ravensburger puzzles, brain games, STEM toys and much more. To place an order, please call us during working hours at 250-352-9114, email at [email protected] or you can send a private message via Facebook. At this time, all purchases will be for pickup ONLY. If you are really in need and don't have the ability to pick up your order, please reach out and we will do our best.
Mountain Baby: 636 Baker Street, 1-888-990-2292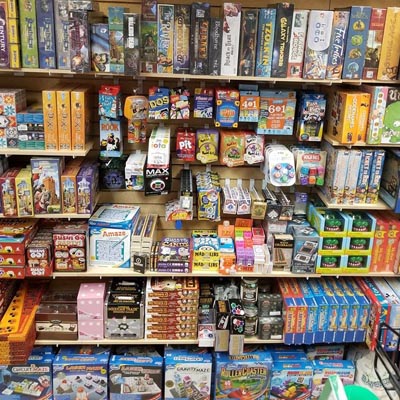 Since 1994, Mountain Baby has helped little kids to learn, grow and play outside. Our storefront is closed, but we are still shipping out web orders. Free delivery available (minimum $25 order) to local customers in/near Nelson and Rossland.
Revelstoke

Legends and Heroes Toys and Apparel: 315 Mackenzie Avenue, 250-837-4259
We offer a wide range of toys, board games for all ages, puzzles, crafts, Magic the Gathering, Pokemon and so much more. We also offer board game rentals— try before you buy! If you are looking for something in particular, give us a call.
Grand Forks

The Board Room Cafe: 353 Market Avenue, 250-442-2728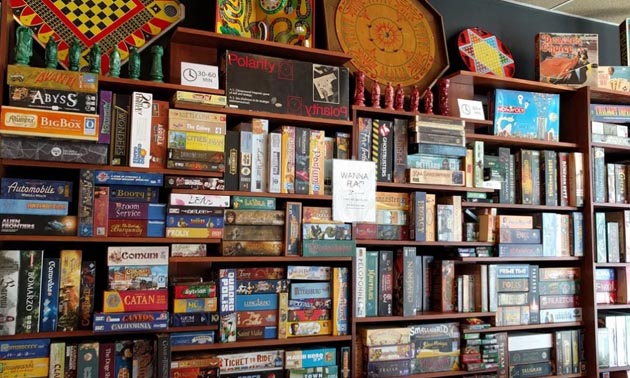 The Board Game cafe is the Boundary region's first cafe featuring bistro style food, artisan coffee and a game library of 500+ titles to play. We also stock tons of games for sale for you to take home! We're currently closed, but takeout, curbside delivery and free home delivery is available. Yes, you can order games/puzzles to be delivered to your house. (New, for purchase only. Our rental games are on self-quarantine.)
Trail

The Crockett Book Company: 109-8100 Rock Island Highway, 250-364-1123
Books! Puzzles! Games! Call us or place your order online (www.crockettbookco.com) and pickup at our outside back door. Open 9 to 5 Monday to Friday (storefront is closed) for personalized shopping.