Klapp Farm Jam Shop in Elkford delivers sweetness of all kinds
Owner Candice Klapp won a customer service award for her generous approach to business and life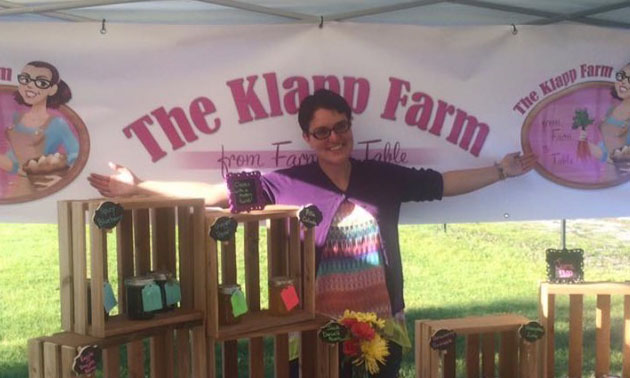 Jack Daniels Peach, Raspberry Pomegranate, and Blackberry Vanilla—do those flavour combinations sound tempting?
Candice Klapp, owner of the Klapp Farm Jam Shop in Elkford, loves experimenting and dreaming up new flavours of her popular jams. She took home the Customer Service of the Year award from the Business Excellence Awards of the Elkford Chamber of Commerce held virtually in October.
"I love making jam!" said Klapp. "I love making a high-quality product with the highest quality ingredients that every single person in your family can enjoy. And all of my recipes are my own."
And from where does the inspiration come for these unique recipes?
"It sounds silly but the flavour combinations just come to me," Klapp said. "Sometimes it's something I've eaten or a dessert I've seen or a drink I've noticed, and I try to recreate the flavour."
This jam journey started in 2014 when Klapp wanted to make a special gift for her grandmother.
"I was so desperate to find unique-flavoured jams for my grandma's Christmas gift that year," Klapp said. "I kept coming up empty handed and was so frustrated, so I decided to make my own.
"I woke up one day, went to the store and decided I would start by making pina colada jam (my grandma's favourite drink). Now, looking back after what felt like hundreds of batches, I finally nailed the recipe and my Pina Colada jam was born."
A funny episode
All along in her jamming, Klapp has been surprised by the popularity of her products. Here's one story of her beginnings:
"After that Christmas I caught the jam bug and began feverishly making new recipes and giving them to my family and friends. I received such good feedback that I decided to venture way outside of my comfort zone and attended my very first farmers market here in Elkford. The experience was surreal.
"I remember being set up on a corner in the park with the Yamagoya Sushi Food Truck down the path maybe 50 feet or so away from us. I was so consumed with setup and getting all our products just right that my daughter noticed we had a lineup to the food truck! I was floored! I thought the lineup was for the food truck and had tears in my eyes with the town's support."
The farm and the family
The Klapp Farm is nestled in the heart of the Rocky Mountains in Elkford.
"When we first started, I made jams using the berries and pepper jelly from the peppers we grew but again I didn't estimate the popularity and quickly had to source out our ingredients," Klapp said. "I only believe in using the highest quality ingredients and I try to source ingredients as locally as possible to ensure I am supporting businesses in our area."
Klapp's family is an integral part of the operations.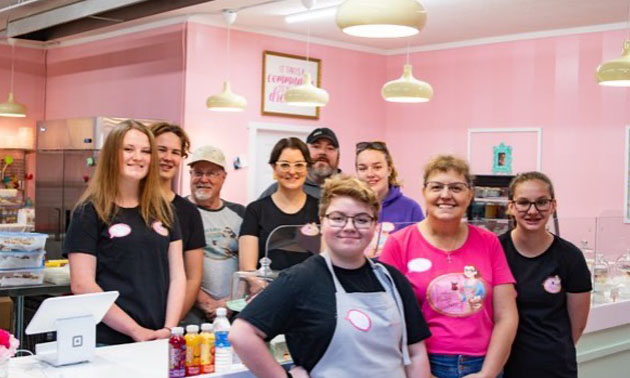 "I learned very quickly that I needed help," said Klapp. "I didn't estimate how popular our products would be and my family quickly stepped up to help. My husband, Andrew, my daughter, Isabelle, and my parents, Dalene and Ron, are all very, very much a part of everything we do for The Klapp Farm."
In July, the Klapp Farm Jam Shop opened. Products are also sold in farmers markets in Elkford, Sparwood, Cranbrook and Lethbridge.
The popular products
Which Klapp farm products are being bought in these lineups?
The most popular jams are Jack Daniels Peach, Raspberry Pomegranate, and Blackberry Vanilla. Mango Pepper Jelly is the most popular pepper jelly. Klapp also makes no sugar jams as well as pickles.
"The Klapp Farm's classic dill pickles are the most popular," said Klapp. "People order flats of them."
Besides the typical gift baskets and holiday packs, Klapp will even make up wedding or party favours. But still, what she loves most is inventing.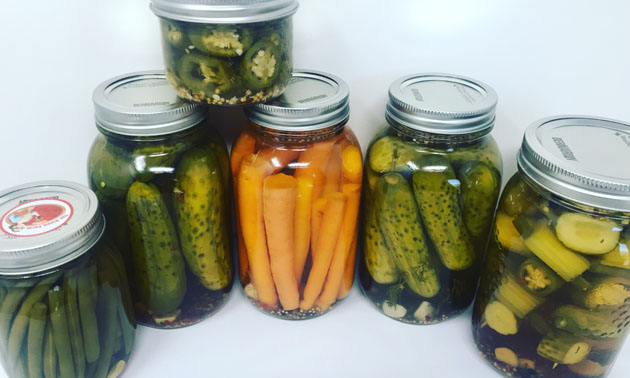 "I am always, always, always coming up with new products," she said. "I believe new products keep your business fresh and keep your customers intrigued and engaged in your business.
"Now with the jam shop and dainties on the menu, I not only come up with new jam/jelly recipes but also come up with new recipes for dainties as well. We sell all sorts of dainties at the shop on the weekends—cupcakes, cookies, cakes and squares."
However, there's been a glitch. Klapp is dealing with a health challenge but she is remaining positive and inspiring during her treatments and her journey, which she is documenting on her Facebook page.
"We're normally open on Saturday and Sunday from 10 a.m. to 3 p.m., but since my diagnosis we have been closed and plan to reopen again on December 19 and 20," she said.
Giving back the love
You might see Klapp's products in other places in Elkford.
"We donate jams, jellies and pickles every Christmas to the Elkford food bank hampers," said Klapp. "I also donate our products to the Elkford Secondary School breakfast program and have recently donated funds to assist with the opening of a youth centre in town.
"I believe in giving back! The town of Elkford has given me so much support so I believe it's the absolute least I can do."