Raising spirits with homemade jam at Elkford's Business Excellence Awards
A metal fabrication shop, mouth-watering jam and the Kootenay Market among winners at Elkford's Business Excellence Awards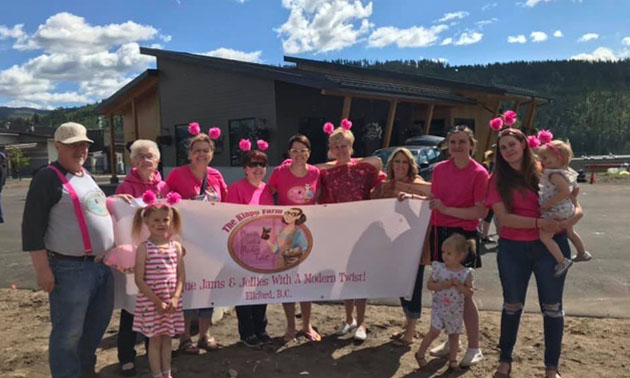 In what's been a hard year for many, the main theme of this year's annual Elkford Chamber of Commerce Business Awards was raising spirits.
The awards ceremony, held on October 29 via Zoom, featured candid videos of each recipient receiving their award along with a surprise visit from Shawna Bryant, executive director of the Elkford Chamber of Commerce. The ceremony also included a slideshow of inspiring comments from the local community and an opportunity for viewers to win donated gift baskets by answering questions about Elkford and the Chamber of Commerce. To further raise spirits, each of the 72 nominees were presented with a gift bag this year.
Congratulations to the following winners of the 2020 Elkford Business Excellence Awards:
Winners of the Business of the Year, The Kootenay Market has demonstrated a commitment to the well-being and safety of their customers in addition to providing everyday exceptional service. By bringing in speciality products, providing special shopping times outside of normal business hours and continually reaching out to vulnerable customers, Kootenay Market has made the residents of Elkford proud.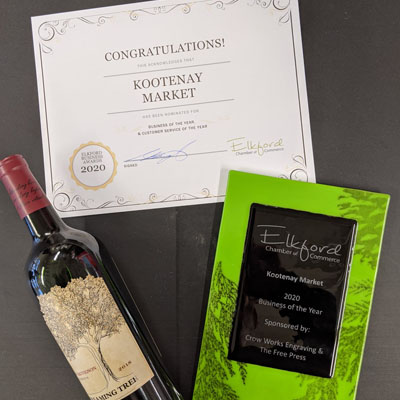 A staple at farmers markets across the Kootenay region, the jams and jellies from the Klapp Farm Jam Shop are scrumptious and available in a mouth-watering variety of flavours. The business is a true family-run affair, but the visionary behind all that jam-making is Candice Klapp. Her bright, cheery spirit shines in everything she does and that includes providing the ultimate in customer service. . . including insisting on carrying your bags out to your car. Congratulations to the Klapp Farm Jam Shop and Candice on a very well-deserved win!
From its start a year and a half ago to winner of the Industrial Business of the Year, Precision Arc Industries is indeed a success. Owned by journeyman welder and machinist Chris Duthie, the company offers light fabrication and welding repair in Elkford and area. The company continually goes above and beyond for its customers.
Set in a majestic mountain setting that was once a natural elk grazing meadow, the Mountain Meadows Golf Club is now renowned as a great place to play a round of golf, not to mention boasting the lowest green fees in the region. Chosen as the Non-Profit of the Year, they managed to do an admirable job of keeping the game of golf going for their many customers while navigating the constantly changing restrictions and regulations due to the COVID pandemic.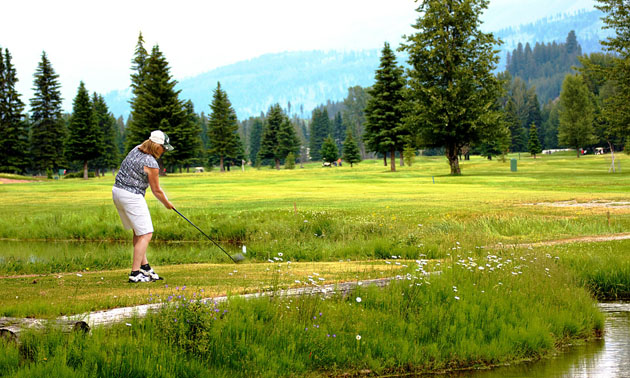 Volunteer of the Year: Dylan Forsyth
Community member and family man Dylan Forsyth was this year's winner of the Volunteer of the Year Award. As an active member of the Elkford Rod and Gun Club, Forsyth works hard to promote outdoor conservation and activities in the area. He also lends a hand helping out many other area organizations and programs such as the Elkford Clean-Up.