Two longtime friends fulfill their decade ambition to mix drinks together in Kimberley, B.C.
No more waiting for the sands of time—The Hourglass is upon us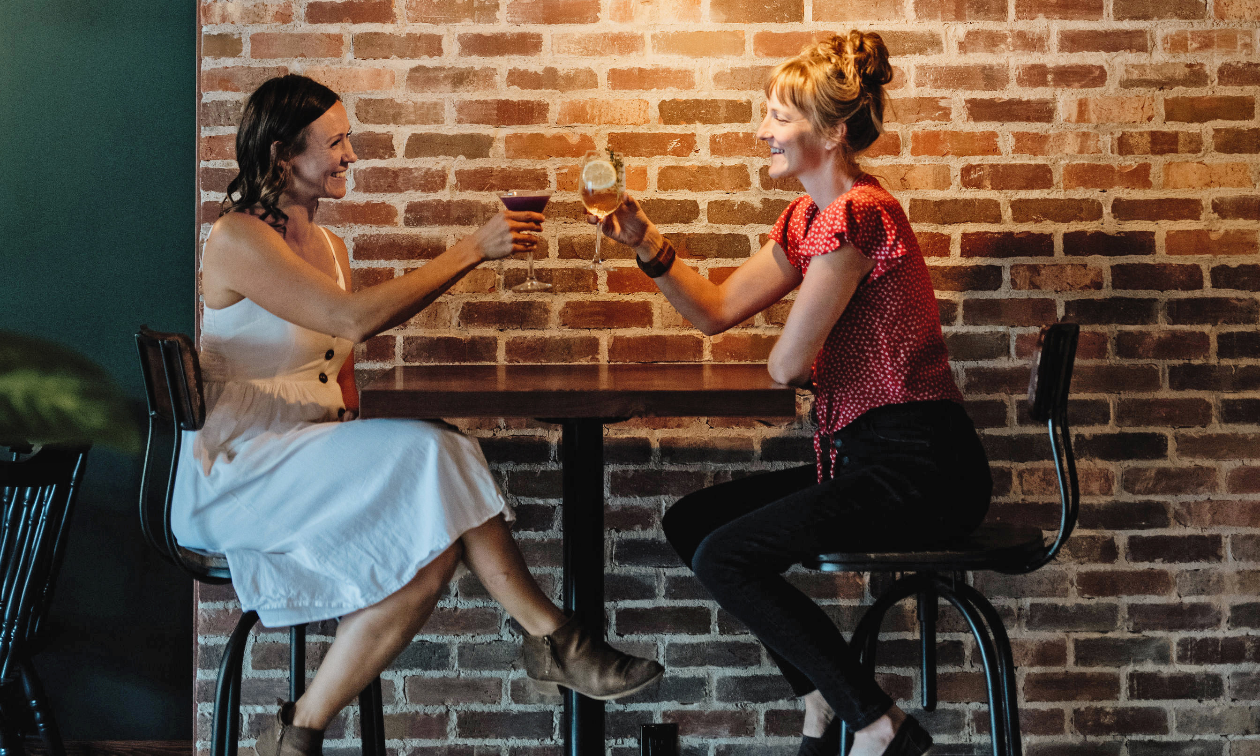 Sometimes, timing is everything.
For longtime friends Ella Harris and Breanna Fast, owners of The Hourglass in Kimberley, the vision to create a cocktail bar began years ago when Harris visited one in Canmore, Alberta, and was inspired to open a cocktail-focused joint in Kimberley. She immediately shared the dream with Fast, but both women sat with the idea for over five years. They watched and waited to see if the town and Platzl would continue to get busier, and it did.
"About a year ago, the timing seemed right and we felt that Kimberley was ready for this type of business," Harris said.
So this past August, Harris and Fast opened the doors to The Hourglass and their patient preparation for the occasion has been rewarded with thirsty customers looking for a distinct drink mixed to perfection in a classy lounge within Kimberley's Platzl.
Biding time for The Hourglass to fill
Prior to the inception of The Hourglass, Harris was a server and bartender in Saskatoon before moving to Kimberley in 2009. She secured her diploma in holistic nutrition before opening her first business in Kimberley, Creme Cheese Shop, in 2015. Fast, meanwhile, worked in food service for a lengthy time before locating to Kimberley in 2011. Since her move to the small town, Fast has worked for a decade in customer service while she also completed her education in holistic nutrition. Harris and Fast first met at Sprout Grocery in Kimberley where they worked together for several years before having children.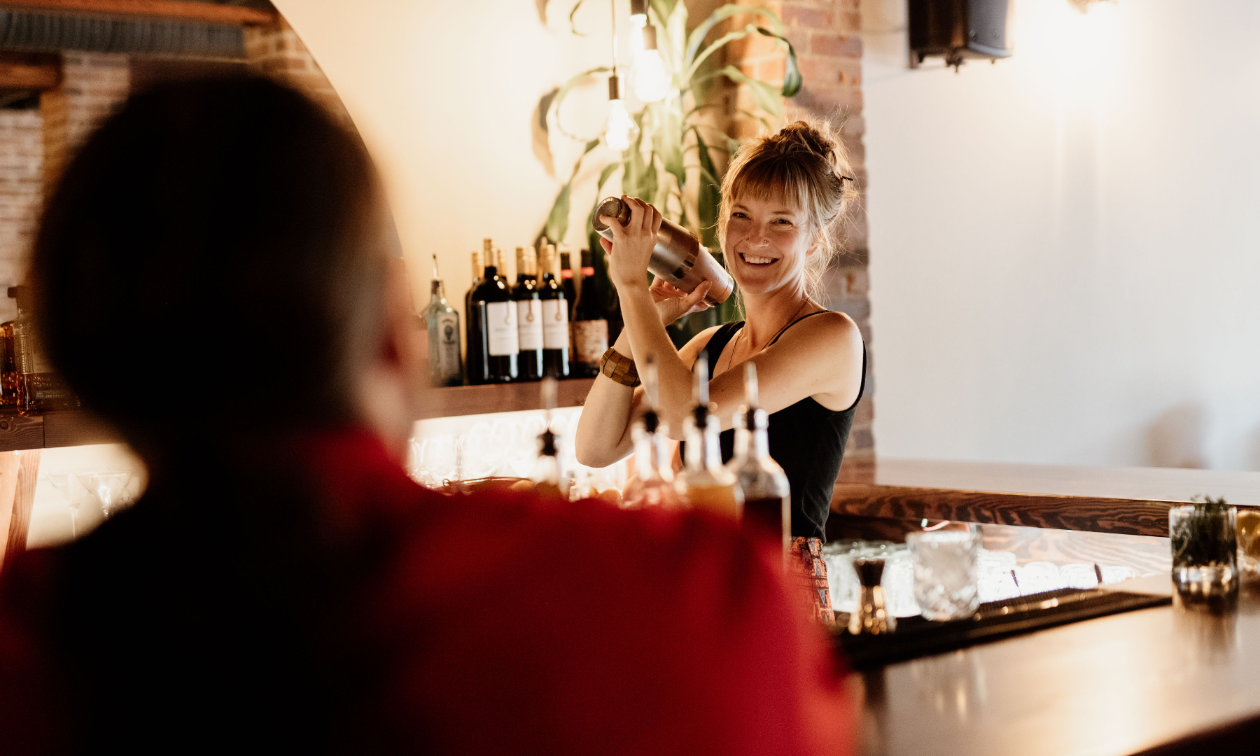 Both Harris and Fast love Kimberley and call it home. They felt that there was no other place like The Hourglass, that their business could offer something fresh and unique for locals and tourists. Within The Hourglass, Harris and Fast created the type of place that they would want to go out to with friends and family.
"We both thrive in customer service jobs and had a desire to create an alternative food and beverage option in Kimberley," said Harris. "The Platzl was the obvious choice—and frankly the only choice—for location as it's the busiest spot and central hub for Kimberley nightlife."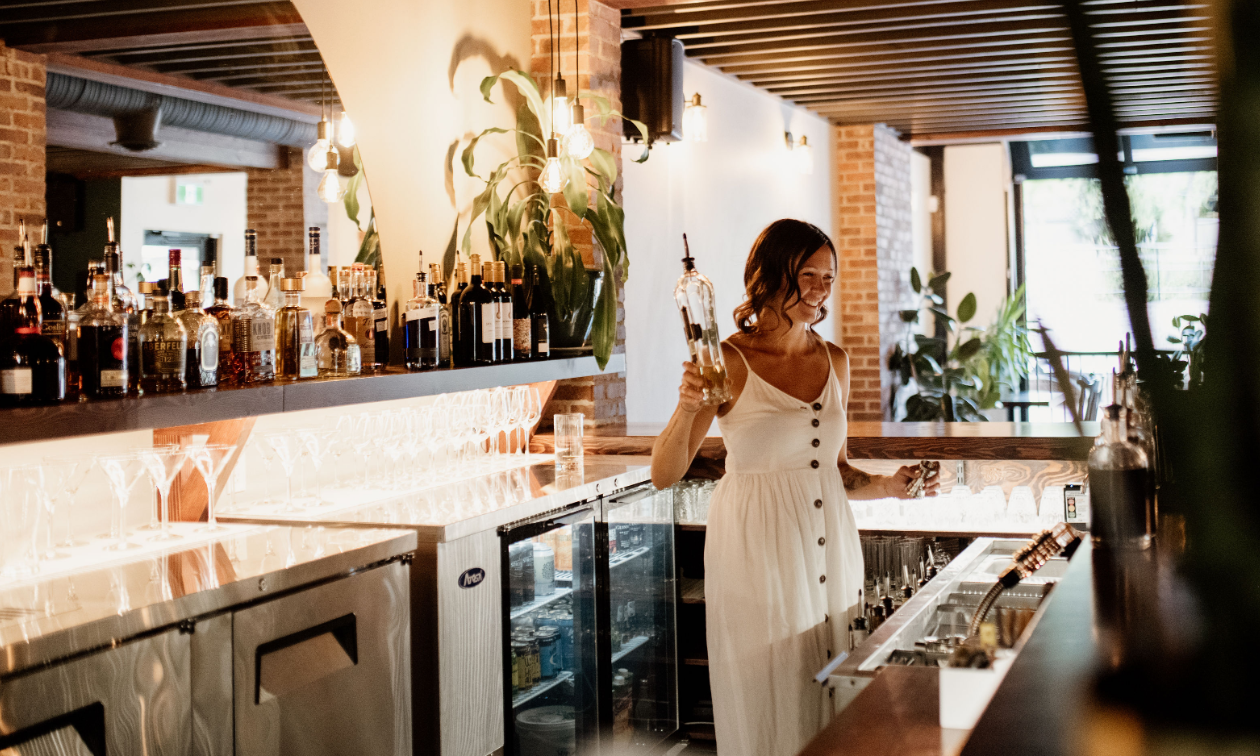 As you might expect, The Hourglass's speciality is cocktails.
"The Hourglass is all about celebrating the art and science behind a perfectly balanced drink," Harris said.
When it comes to food, The Hourglass serves fresh tapas with an emphasis on healthy options for whoever walks through the entrance.
"We have a shared passion for healthy fresh food," said Harris. "The food menu is quite simple, yet it appeals to eaters all across the food preference spectrum—omnivores, vegetarians and vegans."
Hourglass and chill
Another reason that customers are cozying up together at The Hourglass is its welcoming ambience.
"A main aspect of the Hourglass dream was to create a beautifully warm and intimate space where people feel they can slow down, relax, and enjoy the company," Harris said. "We keep getting regular validation from customers that The Hourglass is what Kimberley needed. Seeing people's appreciation for the business keeps the fuel tank topped up.
"We are so grateful to the Kimberley community and can't wait to keep growing the Hourglass. Customers can anticipate a patio next summer and a couple more items on the food menu."