Tea anyone?
Purcell Organics sells signature organic teas in the Kootenays and farms organic produce as well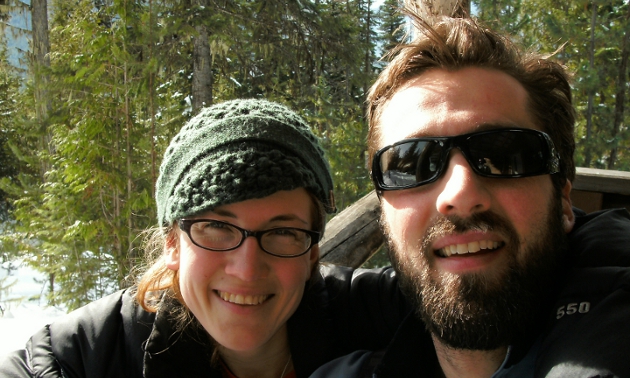 Great-tasting, medicinal and mostly locally grown are terms that define Purcell Organics' signature tea blends. Who wouldn't want to try a blend of herbal tea made with intriguing ingredients like tulsi leaves, astragalus root and lemon verbena? Fascinating names such as Melting Glacier add to the attraction of these blends—and when you know you are drinking a tea created with ingredients foraged from the local mountains and land, this adds to your comfort.
Shannon Duncan and Christopher McCurry launched Purcell Organics in 2010. As well as selling signature tea blends, the company organically grows a variety of herbs, vegetables and flowers. Duncan said they grow on half an acre at Fort Steele and on a few small plots in Kimberley.
"We started out with a desire for more local, organic produce and for general sustainability on the food front," said Duncan. "We wanted to feel good about what we do for a living, connect to the land and use some of our skills."
Duncan said their goal is to offer a healthy, local option at competitive prices. She said farming is in her partner's blood and that she is studying herbalism.
"I enjoy playing around with herbs and blending my own teas," said Duncan.
She said in addition to putting their own seed in the ground, they source good-quality, certified-organic seeds and fair-trade herbs. Duncan said having herbs with medicinal qualities for the teas was important to her.
"We craft them for taste as well as for their special qualities," said Duncan. "They each have health benefits."
Bringing the local mountain flavour to consumers
Duncan does a lot of wildcrafting in the Purcell Mountains.
"I am very careful about doing it sustainably, and a lot of what I use tends to be weedy plants," said Duncan. "All of the teas are named after special areas in the Purcell Mountains—in honour of the places that we love and find inspiration in."
Purcell Organics has specialized in blending gourmet salad and herb mixes, but last year Duncan and McCurry focused on producing sunflowers and potatoes as well as their teas. Future plans involve continuing their growing and crafting, and renewing their website so that they can sell directly online.
"It is important to be connected to your food," said Duncan. "It is great to grow your own if you can—but if not, value your local grower by supporting them."
Where to look for these specialty products
The teas are hand-packaged and are available in Cranbrook, Kimberley and Invermere at various health food stores, cafes and other retail outlets. As well, Duncan and McCurry sell their products at local farmers markets. Local environmental group Wildsight has its own signature blend crafted by Duncan. For further information, contact Purcell Organics by email or call 250-427-7981. Watch for the company's new website this year.