Did Creston's foodies pick the Creston Chamber awards?
Six of the eleven awards went to food-related businesses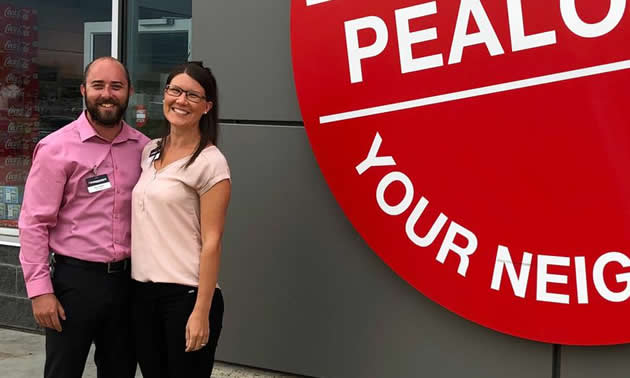 People in Creston must love to eat! Their two biggest grocers keep reaping the accolades at the annual Business Excellence Awards.
The Creston Valley Chamber of Commerce handed out 11 awards at its gala on February 15.
The Creston chamber's process for awards is different than that of most other chambers. For 10 of the awards, community members nominate businesses and organizations, but the vote occurs at the awards gala by the people in attendance.
However, there's one award whose process is even different than that. The top Business Excellence Award is nominated and voted for online by chamber members for a chamber member.
Congratulations to the following winners:
Business Excellence Award: Pealow's Your Independent Grocer
Owners Brian and Julia Pealow kept moving up the bar with Pealow's Your Independent Grocer, picking up the Business Excellence Award.
Pealow's has been offering online grocery shopping since January 2019. Besides the convenience, one great benefit of this program is that you never miss a deal—you enjoy the same prices online as you do in-store. You can even shop the store's flyer.
And for added convenience, you can place your grocery order online to pick it up in a pre-scheduled time slot or the order can be delivered right to your door.
Best Agricultural Business: Wloka Farms
Visit the Wloka Farm Fruit Stand at 3524 Highway 3 for "fresh fruit and friendly folk." Offering only locally grown food, the fruit stand is open from July until the end of their produce, typically December.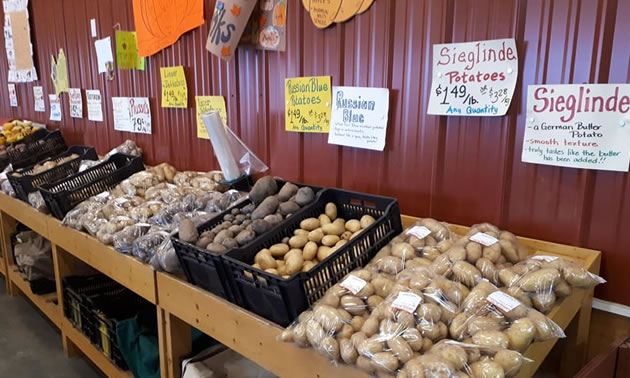 However, at the time of writing this, Wloka Farm Fruit Stand is still open and offering apples, pears, potatoes, carrots, beets and garlic.
Best in Hospitality and Tourism: Jimmy's Pub and Grill
Jimmy's Pub and Grill won Best in Hospitality and Tourism this year and last year. The Karountzos and Coleman families own the pub, located in the Creston Hotel.
One of their beliefs is "a rising tide lifts all boats." For example, the pub collaborates with The Venue by selling event tickets, offering catering and liquor service, and even offering performing musicians a discount to stay at the hotel.
Best in Arts and Culture: Footlighters Theatre Society
Founded in 1994, the Footlighters Theatre Society is an award-winning performing arts group based in Creston that produces a wide range of shows, from melodramas to musicals to thrillers.
They are currently in rehearsals for their next show, but watch their Facebook page for event postings.
Best in Trade and Services: Comfort Welding
Comfort Welding is more than just a welding shop. Established in 1978, the shop sells lawn and garden equipment, chainsaws, outdoor clothing, safety gear and more. They also do complete repairs to all types of marine equipment, including winterizing and getting them back to operation in the spring.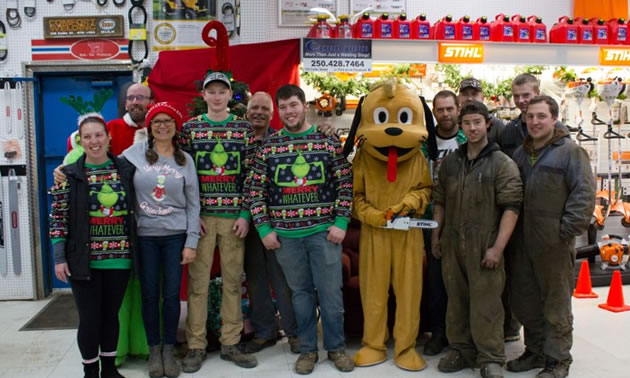 Best in Customer Service: Save-On-Foods
For the second year in a row, Save-On-Foods was awarded Best in Customer Service. And in 2019 it won Chamber Business Excellence. Creston folks sure love their grocers!
Best in Professional Services: Mann and Vander Heide, Notaries Public
Lorne D. Mann and Lisa Berry Vander Heide are the names behind Mann and Vander Heide.
They are a notary public and legal services office that specializes in real estate transactions, wills, estates, power of attorney, notarizations, contracts and more. They have been providing legal services in the Creston Valley for more than 29 years.
"Our office provides legal expertise to the Creston Valley with a smile and handshake," states their website.
Best Real Estate Agent: Jamie Wall
Working for Creston Valley Realty, Jamie Wall won Best Real Estate Agent.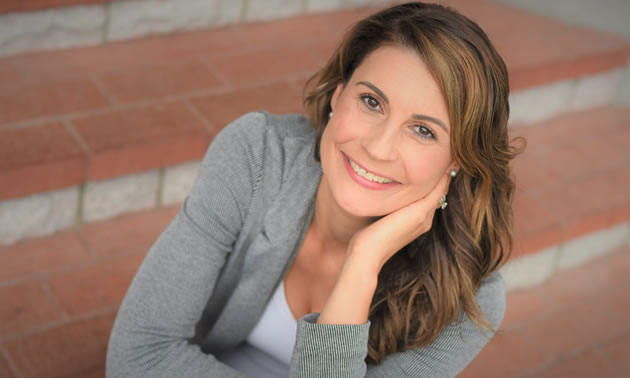 "I was actually more emotional than I thought I would be when I heard Brian call my name as the winner," said Wall. "It honestly made me realize how proud I am of my job and the role I have been fortunate to play in Creston Valley real estate.
"This job has not only given me an income, but it has also given me a career I love, pride in what I do but has also added some of the best friends and people to my life that I could ever hope for."
Best Employer: Pealow's Your Independent Grocer
Best Home-based Business: Lark Coffee Roasters
Owner/roaster Ilana Cameron started Lark Coffee Roasters because of one cup of coffee.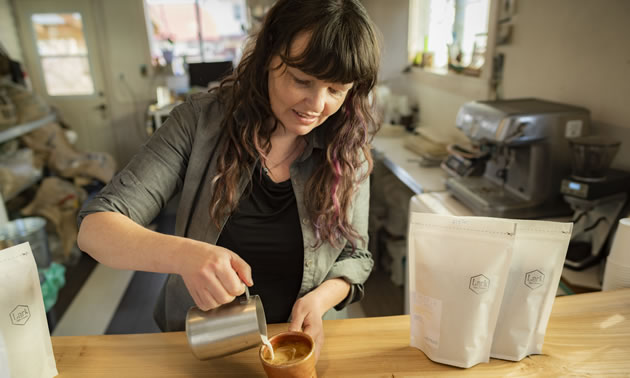 "I was on tour with my band, The Oars, in Victoria when I drank a cappuccino at Habit Coffee that changed the trajectory of my life forever," she said. Now she has discovered that roasting coffee beans is her life passion.
You can purchase her coffee directly from her roasting studio or at several local stores and restaurants in the Kootenays.
Best Non-profit: Creston Valley Gleaners Society
The Creston Valley Gleaners Society won Best Non-Profit this year and last year.
The non-profit gleans your "hand-me-down treasures" and sells them in its two thrift stores. The funds are used to run its food bank. The society also holds events such as the annual coat and boot sale to support its mission "to lend a hand where most needed."
The chamber also gave out four Above and Beyond Awards to:
Mark Wolfe and Merv Hutchinson for their contributions to the 2019 Kootenay Lake Gran Fondo
Tratech Mechanical for donations of time and product while upgrading the chamber's HVAC system in 2019
Pealow's Your Independent Grocer for sponsorship and support of chamber events in 2019.