Creston chamber awards are all about that local food
The Creston Chamber of Commerce handed out eight awards at its first-ever Business Excellence Awards ceremony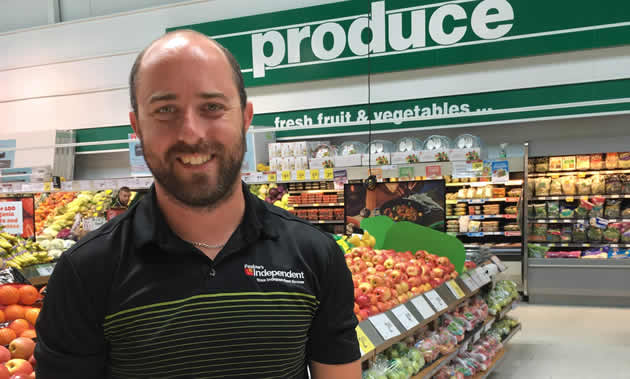 Oops, this one slipped by us!
Hats off to the Creston Valley Chamber of Commerce for hosting its first-ever Business Excellence Awards Gala. The event was held at the Creston Rec Centre on February 23, 2019.
Congratulations to the following winners:
Chamber Business Excellence: Save-On-Foods
Did you know the president of Save-on-Foods, Darrell Jones, is a Kootenay kid? He started by bagging groceries after school in Cranbrook in 1976. Now Darrell's Deals are part of the company culture.
Best Customer Service: Save-On-Foods
Best in Professional Services: Family Practice Associates Clinic
Creston solved its shortage of doctors a few years ago by hiring its own doctor recruiter. The area successfully recruited four doctors in six years, who serve the local hospital and local medical clinics, such as the Family Practice Associates Clinic.
Best in Hospitality and Tourism: Jimmy's Pub and Grill
Jimmy's Pub and Grill is a local favourite watering hole, located inside the Creston Hotel. "Local" is easy in the Creston Valley, so delicious and diverse beverages and food come from the local brewery, wineries, farms, bakery and so on. Some mouth-watering options include the Spanakopizza and the Red Angus beef grazed and finished on the Creston Flats.
Employer of the Year: Pealow's Your Independent Grocer
With over 130 employees to keep happy, Pealow's Your Independent Grocer must be doing something right to win Employer of the Year. Co-owner Brian Pealow offered an explanation of why the grocer won the Business Excellence Award. "I think people see the changes we've made and they know that we're the real deal," he said.
Pealow's has offered online grocery shopping since the beginning of the year.
Best in Trades and Services: Swift Internet
Swift Internet operates a state-of-the-art, robust network, with many satisfied Internet customers. Founded in 2012, owner Kitt Santano donates computers to people who need them and provides employment opportunities to youth and people with limited abilities.
Best in Arts and Culture: Creston Museum
The Creston Museum celebrates the culture and history of the Creston Valley. They tell great stories, like how Creston got its wacky time zone. If you're a history buff, be sure to check out the museum's bookstore.
Non-profit of the Year: Creston Valley Gleaners
Gleaning traditionally meant the act of collecting leftover crops from farmers' fields after they have been commercially harvested.
The Creston Valley Gleaners Society is so much more. The non-profit organization gleans your "hand-me-down treasures" and sells them in its stores. The funds are used to support the local food bank and other organizations and initiatives. The society also runs programs such as the annual coat and boot sale to support its mission "to lend a hand where most needed."