Business collaborations help make The Venue in Creston "the best little venue in B.C."
This music and arts venue has a comfy atmosphere and delectable food and beverages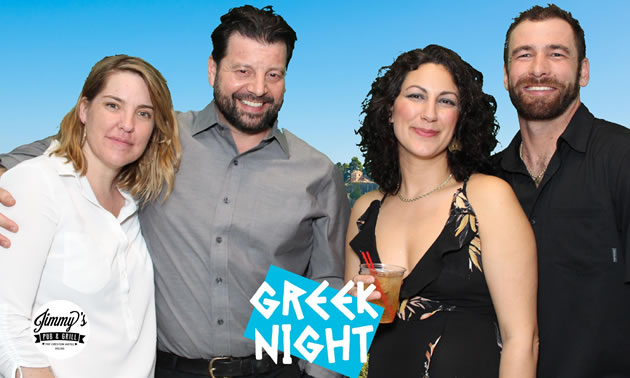 Create a cozy venue and the people will come.
Rick Brown is a testament to that. He retired to Creston from Regina six years ago and quickly noticed the need for a mid-sized live music venue. In 2018, he formed a non-profit society and signed a 10-year lease for the former Creston Faith Centre.
Appropriately named The Venue, the space is intended for music, art, community events and more. The Venue has its own house band, Just Us, and welcomes both local and touring musicians.
"Touring musicians now have an intimate 'Kootenay vibe' venue to stop and play at when passing through the Creston Valley," Brown said.
Collaboration with Creston businesses
Brown is partnering with Buffalo Trails Coffee House as well as with Jimmy's Pub and Grill.
Jimmy's is a well-liked fixture in Creston, owned by the Karountzos and Coleman families. It won Best in Hospitality and Tourism from the Creston Chamber of Commerce at its first-ever Business Excellence Awards in 2019.
Mimika Coleman explained the multifaceted collaboration of Jimmy's and The Venue.
"We sell event tickets for The Venue at our pub," she said. "We will cater and provide liquor service at The Venue for larger events.
"We always encourage the after-party to be at Jimmy's by offering $5 pints and 2-for-1 appies with proof of ticket purchase."
Because Jimmy's is located in the Creston Hotel, the benefits go even further.
"We offer discounts to musicians that perform so that they don't have to sleep in their car," said Mimika.
The bottom line is that collaborations help everyone.

"I believe that the more options to go out and do things there are in town, the more often people will go out and do things, which benefits all businesses," Mimika said.
A review of The Venue
Musician J.P. Mortier from Montreal stopped at The Venue last October on his tour, and he was effusive in his comments.
"One of the fun things about touring is meeting new people and making new friends," said Mortier. "One of these people was Richard Brown, owner of the best little venue in all of British Columbia. The Venue . . . was the best venue on the tour and one of the best places I have ever played."
Becoming a valuable asset to Creston, The Venue keeps making improvements, recently adding an LED projector and screen for movie nights and matinees.

"I am keen on seeing projects that fuse music, art and performance in ways that may not have been fully explored in the past," Brown said.