Craft beer lovers have poured into Wild North Brewing Co. since its opening in Creston
Response to the new brewery has been so strong that owners feared they'd run out of beer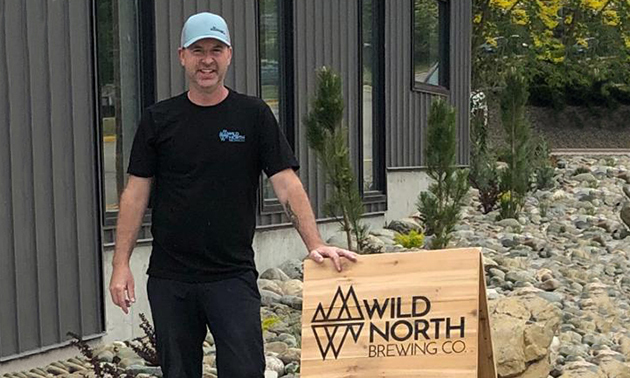 "Did you know … if you hold a can of beer to your ear you can hear the weekend calling your name?"
That proposition was posted on the social media feed of the Kootenays' newest brewery—Wild North Brewing Co., which opened on May 20, 2021, in Creston, B.C.
Word on the street is that a craft brewery was exactly the missing piece in Creston's downtown scene. And the reception by locals has been so great that co-owner Craig Wood said they've worried about running out of beer a few times!
The brewery is owned by five Creston guys who all went to high school together: Craig Wood, Tyler Mailhot, Jon Haberstock, Mark Hug and Aaron Groenhuysen. And the name of the business might just hint at what these guys did together during those teenage years. Could it be said that the friends that drink together stay together?
"Our focus is community and local," said Wood. "Supporting other restaurants and farmers is a large focus of ours. Take out food is encouraged, and customers can bring in their own food too."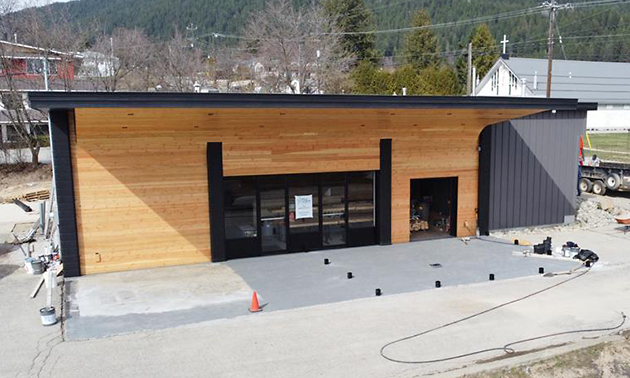 At the brewery, not only can you buy beer on tap, a flight sampler, growler fills and four-packs of cans, but you can also purchase swag such as hats, toques, glassware and stickers.
With the addition of Wild North Brewing, the Kootenays now have 17 craft breweries with one more slated to open this year.
KootenayBiz asked Wood a few questions about this welcomed new business venture in Creston.
Why did you start Wild North Brewing Co.? Why did you pick the name and why Creston?
It was my crazy idea to start a craft brewery in Creston. I approached this group a few years back and they all thought it was a fabulous idea to give Creston residents a new social experience while enjoying craft beer.
The name has some tiny hints of our past. We all believe we lived a WILD youth in Creston and continue to live exciting lives with our families, plus Canada is known to many as NORTH and—boom—WILD NORTH was born.
Who designed your logo and labels, and what do they represent?
Our partner Mark Hug is our creative soul and he spearheaded the branding, logo and label design along with our graphic designer, Chris Millspaugh. The names and labels of our beers all represent local landmarks known to the community, and the label art represents the exact areas too.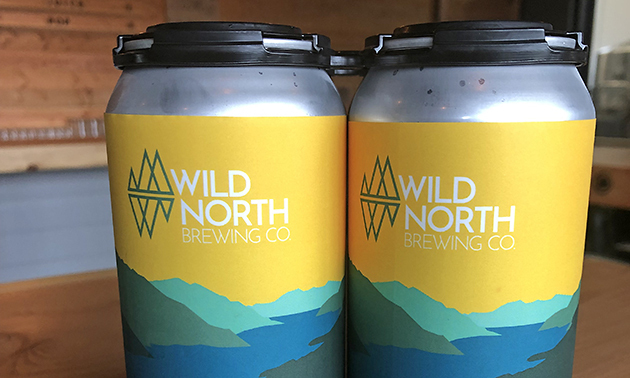 Who takes care of your social media?
Our Facebook and Instagram accounts are run by our fabulous head brewer, Casey Staple. He's creative and fresh with ideas to keep the fans engaged. He comes up with all of these interesting sayings, plus he makes great tasting beer.
Where do you source your ingredients from?
Most ingredients come from B.C. Malt comes from Armstrong, B.C., and most hops come from B.C. too.
What sets you apart from other breweries in the Kootenays?
Most breweries in the Kootenays make fabulous beers, and we're just adding to this fabulous experience. We hope that this unique craft brewery in Creston will get tourists to stop and fall in love with the area during their trip. Hopefully, we can boost walking traffic downtown.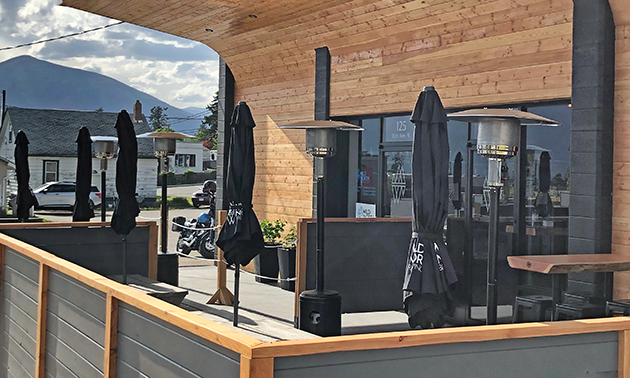 Will you have a specialty?
So far we believe the New England Hazy IPA is a special beer we make that no one in the area has. We've had fabulous reviews on it from some influential and knowledgeable beer people.
How has the response by the community been?
The support has been overwhelming. We thought the community had craft beer lovers here but we had no idea Creston had this many. We sold out of 240 growlers in the first four days and sold out of merchandise right away. We already have concerns of running out of beer from time to time—a great problem to have for a new business.
What are you most excited about in your new business?
Seeing all the new people showing up and thanking us for building this business. Most say to us that this is the key place that Creston was missing.