Happy Gut on Dragons' Den
West Kootenay business pitching products to panel of Canadian business moguls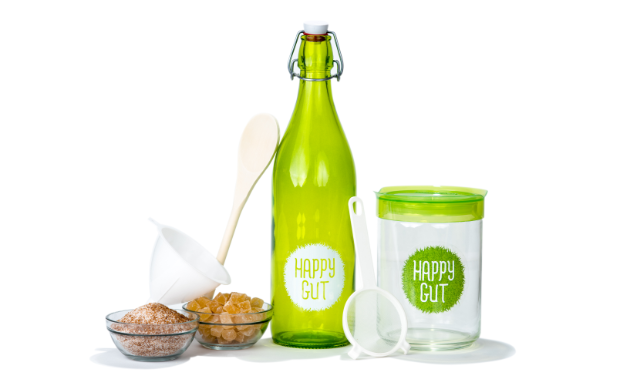 Happy Gut, a West Kootenay business that aims to heal and restore aching tummies via water kefir (pronounced kuh-FEAR), will be appearing on CBC's Dragons' Den on November 21, 2019, at 8:00 PM on CBC and the CBC Gem streaming service.
Leeza Zurwick started Happy Gut two years ago on her farm in Castlegar. Happy Gut water kefir is a live probiotic sparkling beverage. The business grows water kefir culture grains, sells home fermentation kits and produces bottled beverages that are sold in grocery and health food stores around the Kootenays.
"I chose to start a business around this product because the health benefits are endless, it is simple to make and I want to help others," said Zurwick. "It's light, refreshing and delicious, filled with beneficial enzymes, vitamins and minerals and is made with spring water and organic flavourings. Water kefir is an under-the-radar fermented healthy beverage that has the potential to become as popular as kombucha. As one of the first commercial sellers of this product in Canada, the potential for Happy Gut is exciting and this is what has attracted the attention of the Dragons' Den producers."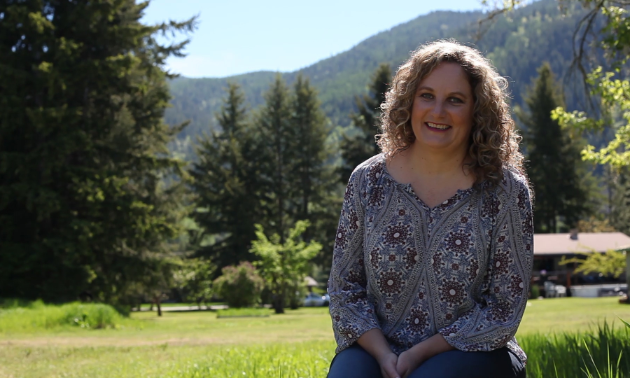 Dragons' Den is where aspiring entrepreneurs pitch their business concepts and products to a panel of Canadian business moguls who have the cash and the know-how to make it happen. They've all been there themselves. It takes more than passion to convince these boardroom barons that an idea is worth their investment. The Dragons are ruthless and rightly so—it's their own personal money on the line.
Full episodes and exclusive behind-the-scenes content can be viewed at cbc.ca/dragonsden. Dragons' Den is filmed at the CBC Broadcasting Centre in Toronto.
Zurwick has also been selected as a Desjardin GoodSpark candidate for her work as a social enterprise hiring disabled people. You can preview her GoodSpark pitch here.