Canal Flats re-elected Mayor Ute Juras
The mayor of Canal Flats, B.C., is looking forward to continuing her work with the Village council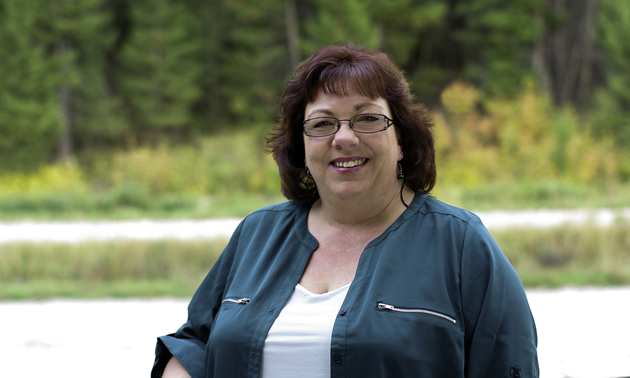 Ute Juras has been involved in municipal politics in Canal Flats, B.C., since she was elected to the Village council in 2004. She was acclaimed to the position of mayor in 2011 and has now been elected for a second term. Mayor Juras shared some thoughts with Kootenay Business.
What was your motivation for standing for re-election?
When I went from councillor to mayor, I didn't realize how big a jump it would be; there was quite a learning curve. After three years I feel like I've got my feet wet and I wanted to go for a second term.
What personal character trait have you found valuable as mayor?
My ability to listen and to read people. I am genuine and don't make promises I can't keep. I will always try to address any issues that come forward and look at all the options, and hopefully find a solution or a compromise.
Is there an immediate challenge ahead of you?
Number one would be supporting the two new council members (as they get) up to speed. We all go into the process with a certain platform, and with the intention to make changes. However, we each have just one vote, and it may be that our priorities are not shared by everyone, and sometimes that's difficult to accept. Over all, the biggest challenge we face is too many capital projects and too little money.
What goals are you looking forward to working on?
We hired a planner last summer, and we have received community feedback on his draft report. That's exciting because it gives us a sense of direction going forward. To me, progress has got to be a team effort with the community. We do have an OCP (Official Community Plan), and we're trying to take advantage of an improving economy. We're looking ahead at the next 20 to 25 years and taking steps to achieve progress in the long term. I'm really excited to be in this job. I love working with this community and I'm looking forward to working with this council.
Outside of your work as mayor, what keeps you busy?
I've been in the service industry for about 30 years, mostly in hotels and resorts, working at the front desk and reservations. Presently I'm working as the receptionist at the medical clinic in Invermere. My background is basically talking to people—I'm good at that. For relaxation, I go outdoors. I like to camp and hunt and fish. In the winter, I basically hibernate, catching up with my knitting and my reading.