Missed connections: Farmer seeking farm
The B.C. Land Matching Program is a different kind of Kootenay matchmaking service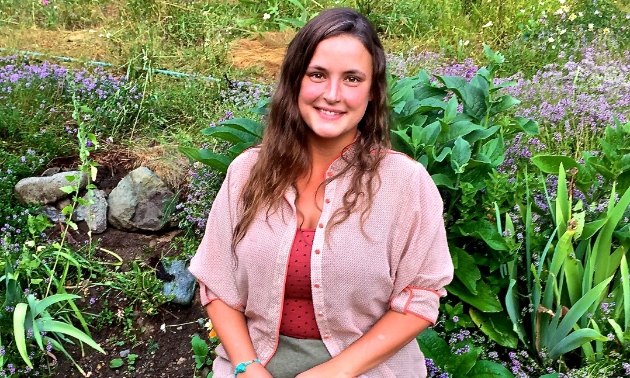 Which came first: the farm or the farmer? Well, you can't have one without the other. As it turns out, matching the two can be tricky business.
That's where the B.C. Land Matching Program (BCLMP) comes in. The program provides land matching and business support services to new farmers looking for land to farm as well as landowners interested in finding someone to farm their land.
"I would be lying if I said finding employable workers wasn't becoming an increasing challenge for farms across the region," said Hailey Troock, Young Agrarian and land matcher for the Columbia Basin (based in Nelson). "For example, anecdotal stories speak of a shortage of staff in the Creston Valley last picking season, a region that traditionally hasn't had trouble attracting seasonal workers. That being said, local and regional governments and initiatives are recognizing this and are actively promoting the Kootenays as a region to work, invest and live."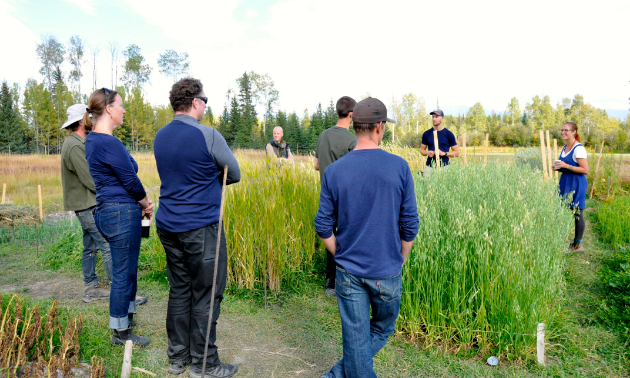 Young Agrarians (YA) is a growing network for new and young ecological and organic farmers who are taking advantage of the BCLMP, which recently expanded from a pilot in Metro Vancouver to four regions across Southern B.C., including the Columbia Basin in 2018.
"Being able to connect farmers looking for land with farmland owners and help people develop secure lease agreements is what the BCLMP is all about," Troock said. "For the farmers and landowners, it's reassuring to have someone experienced in the nuances of farm leasing and all the associated regulations guide them through the process."
Most people looking to utilize the BCLMP fall into one of two categories: new farmers looking for land and farm landowners looking for farmers. Troock has advice for both parties.
New farmers looking for land to farm
"If you're just getting started, taking on casual farm work or an apprenticeship at a local farm is a great first step," said Troock. "Then, have a clear idea if you're farming for pleasure or for profit. While some landowners won't have a preference who is using their land if it's in production, other landowners are looking for farmers with for-profit enterprises that are able to help secure farm classification for the property by ensuring they are able to meet a minimum yearly farm receipt threshold."
"Though it can be hard for new farmers who are still working on a business plan to be able to complete it without having land to base their projected costs on, it may be harder to negotiate a land arrangement with the latter if you don't have a viable business plan in place. We understand this chicken-or-egg scenario—farm pun intended—and try our best to work with farmers at all points in their farm dream.
"In the YA Business Mentorship Network, we generally work with farmers who have one to two years of experience running their farm business. In the BCLMP, we want to set farmers up for success so we look for people who have some experience in agriculture and a business plan. If you have a clear vision for your business but are still working to get your ideas on paper, we can help with that, too."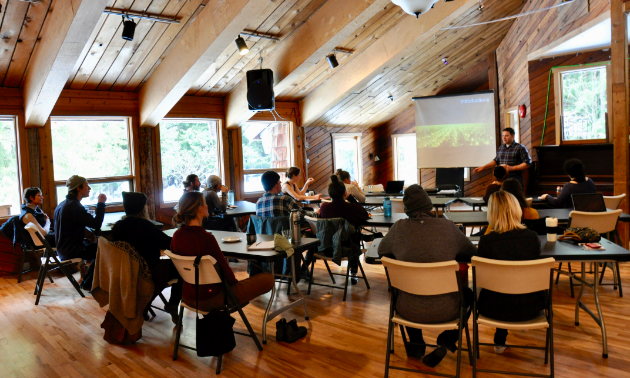 Complicating matters is the significant barrier to land access for those seeking to enter the B.C. agriculture industry.
"The high cost of land means we are looking at market failure for agriculture—farmers just can't buy land and pay a mortgage on a farm income," said Troock. "Speculation is out of control and land values have skyrocketed across B.C. According to the 2017 Farmland Values report released by Farm Credit Canada, farmland on Vancouver Island costs up to $100,000 per acre, up to $162,700 per acre in the Metro Vancouver/Fraser Valley, up to $167,000 per acre in the Okanagan and $50,000 per acre in the Kootenays.
"For new and young entrepreneurs starting their first farm business, leasing land is a great solution where acquiring land is not feasible. Fifty percent of farmer operators across Canada under 35 lease land, according to the 2016 Census of Agriculture."
Farm landowners looking for farmers
"One of the biggest challenges that I've heard from farmers when trying to run and scale their businesses in the Kootenays is finding skilled, reliable and returning staff," Troock said. "Farm businesses are affected like all businesses are in a region with the lowest unemployment rate in the province. Having a clear understanding of your own job, land or mentorship opportunity is fundamental. Communicating this in the right way is important to attract staff or enterprising farmers in a more competitive market environment for employers.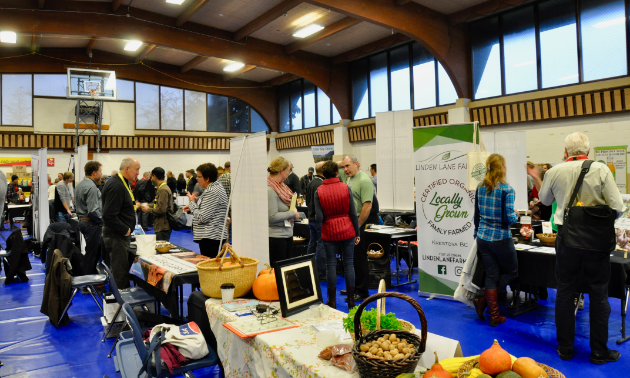 "Landowners who can offer accommodation and favorable land use conditions in a land-access agreement would also be more sought after by potential enterprising farmers since this region also faces a chronic housing shortage."
The good news
There are many programs, events and networks for all sorts of help for agrarians, whether they are related to financial, educational or business issues.
"For folks looking to get farming experience, get in touch with us to see if there are any current postings or check out our website," Troock said. "If you're looking for land for your farm business, get in touch!"
You can reach Troock at [email protected].