For the sake of the soil
Local thought leader Rachael Roussin talks to Kootenay Business about the role of soil & how you can help your community farmers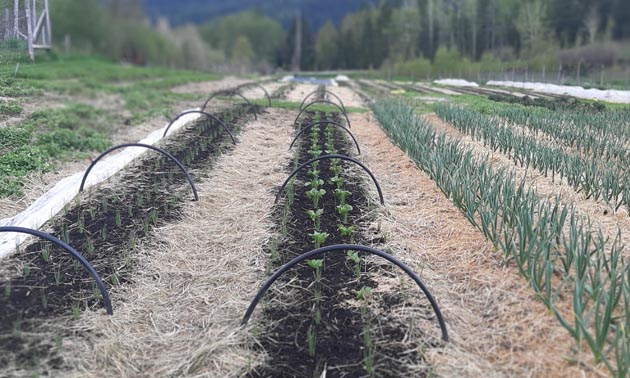 According to Rachael Roussin, coordinator of the Kootenay and Boundary Farm Advisors, there are two ways to go about food production—you can feed the plant or you can feed the soil.
Roussin is a soil expert with a masters degree in land and water systems. She is also an environmental farm plan advisor, and sits on several agricultural boards and committees.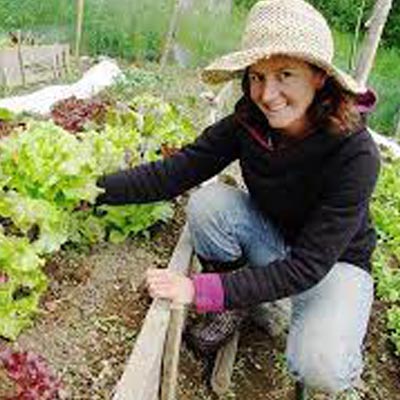 "The soil health perspective can be more economical for the farmer and it's just better for the planet," said Roussin. "However, I do also support conventional agriculture. The two can work hand-in-hand. But whatever kind of production you're interested in—protecting the soil, feeding the soil and growing the soil—organic matter will benefit the farm business."
Pillars of soil health
While Roussin knows that synthetic fertilizers can be a helpful tool in commercially growing annual crops, she is also uniquely aware of the long-term advantages to farmers who are able to prioritize soil health.
However, despite its sheen of simplicity, upgrading soil quality is not a quick or easy fix. Farmers can spend decades working on their soil, in a slow process towards resilience.
Roussin outlines three pillars of soil health.
1. Build soil with organic matter
"Whatever organic matter you can add to your soil, whatever it is, get that organic matter in," said Roussin.
Although it can require a lot of time and resources, the investment pays off in the sustainable fertility provided from this circular process.
For a rancher, this could mean managing his or her fields in a way that soil is improving through the cattle rotating on the land. Crop farmers will want to consider investing in compost and manure.
In the backyard, composting your own household scraps is an easy way to have an oversized impact, both on your own backyard and in the environment as a whole.
"We are disrupting the carbon cycle when we put our banana peels in the garbage. We are taking carbon out of the earth and we are putting it in a garbage bag, which then creates methane, which is a greenhouse gas emission," said Roussin. "We're turning organic matter that uses nutrients, water, and inputs from our environment into a pollutant. So we can do a lot in the backyard with composting and returning it to the earth."
2. Protect soil with plant roots.
Once a grower has created a rich, living soil, preventing it from eroding from the water or weather is crucial.
In an ideal situation, a producer would keep plant roots in his/her soil at all times.
"Soil microorganisms feed off the plant roots, so if you have things growing like a cover crop there's always going to be food for (them)," said Roussin. "We're always thinking about, not just what are we feeding the plants, but what are we feeding the soil microbes. So cover cropping and having living plant roots year-round is one good tip. It's not always feasible in our climate, but it's something that's a great goal."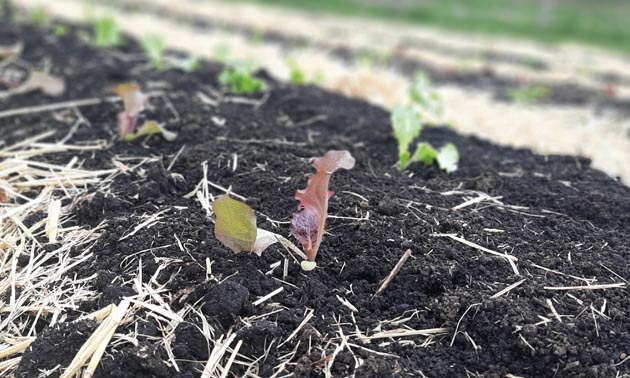 3. Protect soil with mulch
When soil can't be protected with living plant roots, using mulch is a useful technique. This is particularly simple with market gardens or small backyards. "Tucking in" garden beds over the winter protects them so they aren't hammered by the elements and the top soil stays protected.
Kootenay challenges
One challenge of growing food in the Kootenays is the variable soils and rocky terrain. From farm to farm, the soil makeup can change drastically. Production is often small-scale in nature as the landscape is limited by mountains, lakes, and rivers—all the beauty we love of our area creates a challenge to lush and widespread agriculture.
Roussin said the local farmers she works with all have a solid understanding of the importance of investing into their soil health and the sustainability of their operations.
"It's just that balancing game of how much should I invest in my soil health this year, and what do I have to actually get off the farm to sustain financially this year?" she said.
How it helps
Climate change is having a massive impact on the irrigation requirements of our local farms.
"The intense heat events just require more irrigation," said Roussin. "More irrigation doesn't only require more water, it requires more farmer time. It requires more infrastructure—so it's costly, it's more resource intensive. It's really difficult to stay on top."
Vibrant soil health and monitoring can help displace the cost and impact of heat events and irrigating crops effectively.
Another aspect that is affecting farms that use synthetic fertilizers is a reliance on the market price.
"The price of nitrogen fertilizer alone has gone up about fifty per cent (this year alone)," said Roussin. "If you're relying on fertilizer to grow your crops, your cost of production went up significantly this year. So in that way, those who are working on their soil health as a means to provide nutrients to their plants could be more resilient."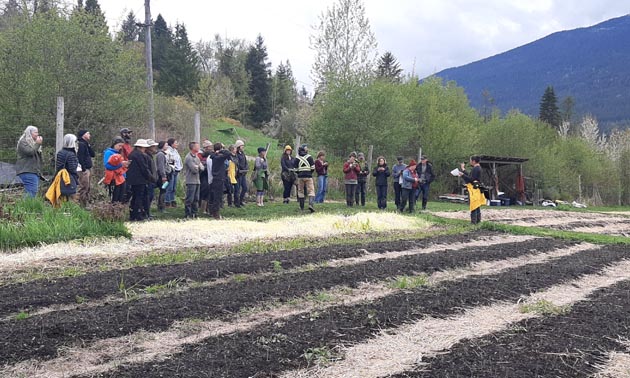 Hope and support
After many years of working in food sustainability and Kootenay agriculture, Roussin remains enthusiastic about the approach of local farmers and the responsible ways they steward the land. She exudes optimism as she speaks of their knowledge, care and resourcefulness.
What is hard for passionate local producers to overcome is a global food system that makes it so difficult to earn a living wage as a local farmer. It's something to keep in mind next time you're choosing between a product grown and produced by your neighbour, or something that has been shipped in from much farther afield.
"The best thing we can do is support our local farmers through good seasons and bad seasons," said Roussin. "Just buy their food. And also advocate—tell others, tell everybody, tell anybody that cares—tell them that local food is important because for local food to be produced on our landscape they need support."