Cutter Ranch making its mark across B.C.
Local meat producer unveils new look, logo and e-commerce store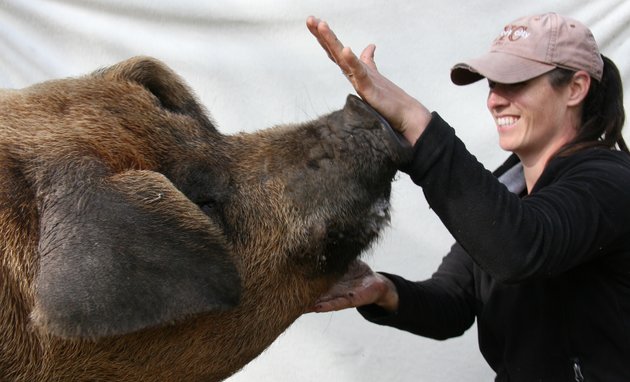 A family-owned and operated East Kootenay ranch is growing its e-commerce capabilities to meet demands of a rapidly growing clientele. Cutter Ranch, which produces high-quality, ethically-raised pork, lamb, poultry, and beef products is steadily expanding its consumer base -- from restaurants and specialty markets to families and individuals -- throughout B.C. and from Alberta.

Owners of Cutter Ranch Sacha Bentall and Tyler McNaughton come by farming honestly. Both raised on Canadian family ranches, they have deep-rooted knowledge of where food comes from and what it takes to deliver it to the highest of standards. They believe this should be done through hard work, transparency, knowledge, and attention. Cutter Ranch, which was incorporated in 2008 and relocated from the B.C. Interior to Fort Steele in 2012, has significantly grown over the last few years in both offerings and markets.

"We started this whole thing because we want to make great food available that people can trust," said McNaughton. "We're about the entire process. We don't think of our animals in terms of units of production; we don't treat them as objects. We are dealing with Mother Nature, and we are very mindful of the entire process. Our customers know when they purchase meat from us the animal was raised ethically to natural maturity and the result is a healthy and exceptional product. We're finding this is becoming important to more people."

"Our animals are raised year-round in pastures with ample space to graze and free access to clean water," adds Bentall. "We work very hard to ensure a low-stress environment, not only to maintain a quality of meat, but to respect the expectations and values of our consumers and ourselves."
A Kootenay company supplying excellent meat products
Annually, Cutter Ranch provides their meat to an upwards of 200 families, chefs, restaurants, and others in the food service industry. Farmer's markets are also becoming a larger part of their business. Cutter Ranch is a vendor at four farmer's markets in the East Kootenay region; McNaughton said they find it an increasingly viable way to promote their products and their practices, as well as increase sales.
To better reflect Cutter Ranch's offerings, products and significant growth over the last few years, the business rebranded and launched a new website featuring an e-commerce store where customers, chefs, restaurants, specialty markets and others in the food service industry can easily order and purchase their meat products.

"Ranching is complex and certainly technology plays an increasing role, from tracking and breeding the animals to selling them," said Bentall. "But our concept remains simple: from the farm to your fork, everything is done to the highest of standards with the utmost care. Decisions are made with the goal of honouring nature and delivering a nourishing product free of manipulations. It's honest. It's real. It's where food comes from."

Learn more by visiting the Cutter Ranch website or connecting with them on Facebook, Twitter or Instagram.