Walter Ingram
The Ingrams look forward to continuing to serve Fernie from their new Home Hardware building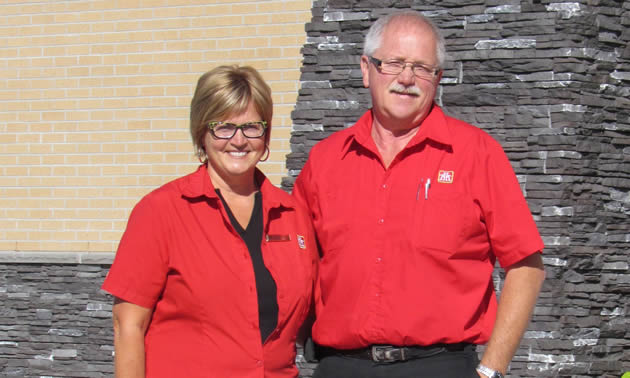 Walter and Heather Ingram, owners of Home Hardware in Fernie, B.C., have enjoyed living in and serving the community for the last 15 years. The business has just moved into a new 20,000-square-foot building, reaching a goal that they often help others to achieve.
"I think the thing (I most enjoy) about being part of the hardware and building materials industry is being part of a lot of people's dreams," said Walter. "That's rewarding in the sense that you're part of it—you're building the community."
Walter started part time work at Beaver Lumber, a brand that has since been purchased by Home Hardware, when he was still in high school. With career-long dedication to the building supplies industry, Walter is looking forward to continuing to provide stellar service to Fernie with the expansion of their store. Heather is overseeing a new Home Expressions section and the yard buildings are also being redone.
"(I look forward to) the ability, with the expansion, to be able to compete with the large box stores and the changes that are going on," said Walter. "Home Hardware has made that possible since 1965 when they first became a co-operative. A few hardware dealers got together to be able to compete against the influx of business changes and they've been able to do that. A lot of those ones that came in are now gone, and we're still here."
With a passion for family and the outdoors, Walter is happy to call Fernie home. He's inspired by the small challenges that come day by day.
"I get up every day thinking about what's going to happen, and what challenges am I going to have today," said Walter. "Every day there's a challenge in this business, because someone has a problem or a situation that they're trying to overcome (and) you get to participate in that. That can be a big challenge as well as it being rewarding."