Tristen Chernove
Tristen Chernove inspires Cranbrook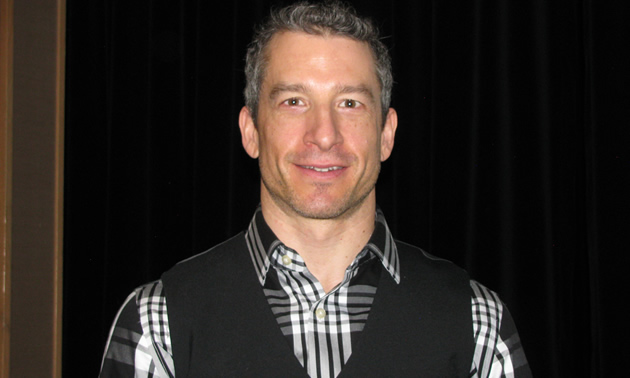 Tristen Chernove is becoming a legend in Cranbrook and, in fact, in Canada. He is CEO of his own company, Elevate Airports Inc., and the manager of Canadian Rockies International Airport in Cranbrook. His reputation for accomplishment in airport management extends internationally, and with his trifecta of medals earned at the Paralympic Games of September 2016, so does his reputation as an athlete.
To cap his accomplishments in 2016, in late December Chernove was named Canadian Paracyclist of the Year by Canadian Cyclist magazine.
Chernove began his airport industry career in 2001, working at Vancouver International Airport as a trainer and manager in emergency services. Eventually he became the manager of airport operations, and his success led to exciting contract work at airports in other countries.
Diagnosed in 2009 with Charcot-Marie-Tooth disease, a progressive neurological condition that causes atrophy of the peripheral nerves, Chernove returned to Canada, settling in Cranbrook with his wife, daughter and baby-on-the-way.
Chernove focused on improving his fitness level in order to slow the progress of the disease. He switched from competitive paddle sports to competitive cycling, and to say he's been successful would be a towering understatement. We learned a little more about Chernove during a conversation with him in early December.
Have you always been competitive?
When I was in university, I started to want to be the best I could, and it extended to wanting to be part of a community that was pushing the boundaries and breaking records. Finding my own limits and trying to move those limits became a big part of my life in work and in sports.
Are you a risk-taker?
Yes, but I see myself more as someone who loves change. I'm a person who operates very well in chaos. I'm really happy in states of change, and I'm an optimist—I usually think that opportunity and change together mean good things.
What has been an especially significant change you can tell us about?
The biggest life change happened when I was in my late 20s. In October 2001, I broke my back in a bus accident in Mexico. Things were quite dire for a little while. At that point I didn't have use of the right side of my body, and everything worldly that I owned—ID, clothes, money—had been stolen from the crash site. But all that said, I felt happiness just to be alive like I had never before felt it.
None of my grades, none of my medals, none of that stuff, ever came into my mind during that whole period. The only thing that was real to me was remembering the people who had contributed to my life and that I hoped I had contributed to. I've never been able to recreate that experience again in the same way, but it's somewhere in the background all the time, always guiding the decisions I make.
The experience was tragic, and yet it's the experience in my life that's probably the most cherished and most important, and I never could have imagined that I could have that feeling of joy and elation while in that state. The person who helped me through that time is now my wife.
Out of that experience, what advice would you offer?
Remember that it's the person who's adaptable who will survive. Recognize your changing surroundings and new information, and don't resist change. Passion can become rigidity if you're not careful.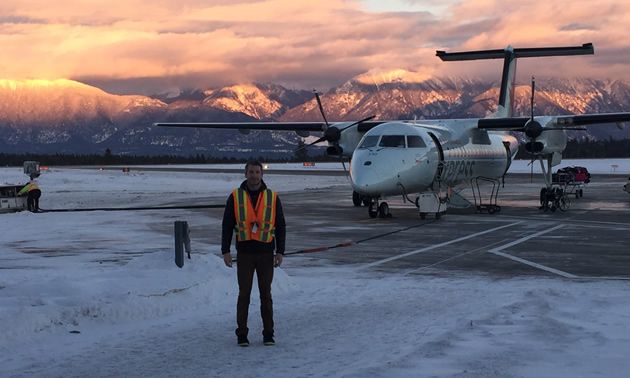 Surround yourself with the best people, and then make sure they know you recognize their value. If you have the best people around you, you'll never be a failure. Even if your endeavour doesn't succeed, your life and your relationships—the big stuff that really matters—will be a success.
What are five components of what constitutes success for you?
Adaptability, empathy, energy, creativity, optimism. A few years ago I was an able-bodied athlete facing a disease that, I was told by the professionals, was going to have me in a wheelchair in a short span of time. My success in athletics is about adapting.
My body is changing and I need to look at doing different sports in different ways, but it's just a change. It's adding a new element to my life and adding new types of challenges which give me more satisfaction in overcoming than any others I've ever done.
What have been some highlights of your work career?
I don't think a year has gone by without a career highlight. Most recently, I'd say that the culture of my staff group at this workplace is a highlight. We're all so supportive of making work exciting and challenging, and our airport is regarded by the industry as an amazing example of the pinnacle of what a fairly small-sized airport can achieve.
A lot of people don't know that this airport is completely self-sustaining—it does not draw one penny of tax dollar investment. We're even able to continue to invest in it and improve the facility and the services. It's an amazing financial asset for the City.