Ted Murrell
The management and staff at Save-On-Foods in Nelson are recognized for excellent service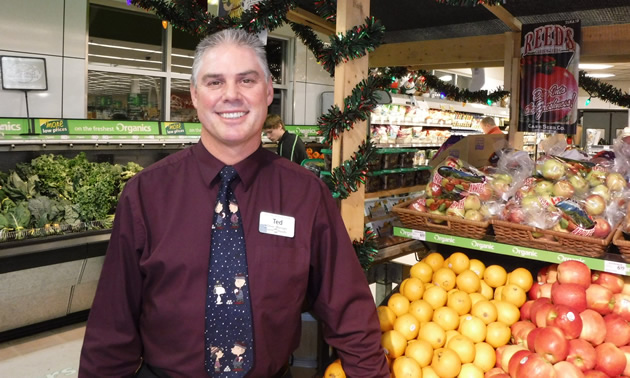 Ted Murrell, who has been with Overwaitea Food Group for almost 31 years, left his hometown of Kimberley, B.C., a couple of years ago and moved to Nelson to manage the company's Save-On-Foods store there. The Nelson Chamber of Commerce recently named Save-On-Foods the city's Business of the Year.
We thought that was a good reason to include the store on our 2016 list of Top 10 Businesses, and we checked in with Murrell for some information.
Why do you think Save-On-Foods was chosen as Business of the Year?
The biggest thing is our community involvement. It didn't take me very long to figure out what makes Nelson tick, why it's such a busy hub, and it's basically that Nelson supports Nelson—it's community driven. So we support the local businesses. We're all about local, natural and organic products, and our specialty is our people and the high level of service that we all provide in the store.
What's a business challenge that's unique to your area?
Especially in the winter, our geography can be a challenge—the weather in the mountain passes sometimes delays the arrival of our products. We have a great core team here, though, and we all band together when those challenges arise.
How do you stay current with your community's needs and trends?
A lot of things are decided at the corporate level, but the company is sensitive to the unique needs of each community. We listen to the requests that come in from our customers and do whatever we can to meet them. Organics and natural products are very popular here.
What's a meaningful compliment that you might receive?
My pledge for the store is that we should be the most helpful and friendly place to shop in Nelson. So when I get feedback from the customers, saying how helpful and friendly the staff are, it means we're doing something right.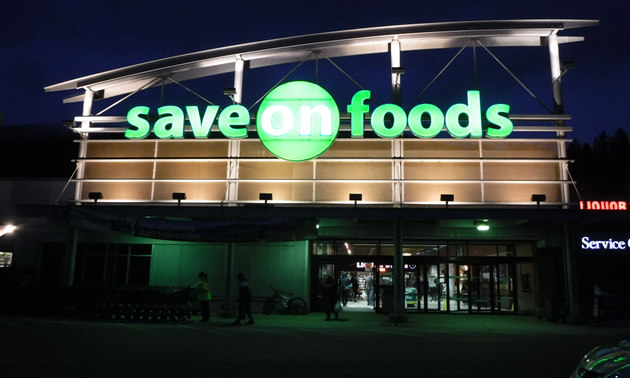 Can you tell me a piece of good leadership advice that you received?
Have confidence in yourself. I've had the opportunity to work with a lot of great people over the years and learned what I would like to do and what I wouldn't like to do, and that really helped to guide me and build my confidence.
Is there a book or podcast or other source of guidance that you can recommend?
I have The Fish Philosophy from the Pike Place Fish Market in Seattle posted on my office wall, and I share it with my team members. It has several parts, but for me the key is "Choose your attitude." Attitude is everything.
Who is a business person that you admire?
The other managers and leaders that I've worked with. I learned a lot from them.
Can you tell us more about your community involvement?
We're involved in a lot of community events here because we want to give back. We sliced and gave away 3,000 pounds of watermelon on Canada Day in the park last year, and we partnered with the chamber of commerce to make a four-foot by eight-foot cake to celebrate the day. The community loves that involvement.
In December we had the school choirs and the seniors singing at the mall, and at the end of each performance we went down and handed out mandarin oranges to the spectators and the singers. Little things like that go a long way.
We're also big supporters of the B.C. Children's Hospital, and we put on an annual golf tournament and other fundraisers throughout the year to support our local service groups, sports groups and the food bank.