Ryan Doehle
This geek from Fernie utilized his computer smarts to create a successful business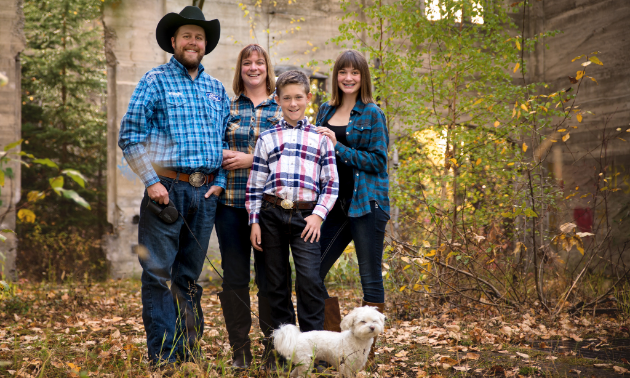 Twenty-one years ago Ryan Doehle began a business venture that he didn't think would last long. Back in grade 12 he started Isosceles Business Systems Inc. with a short-term plan but is now the owner/operator of a growing company with nine employees to look after. Isosceles—and by extension Doehle—specializes in computer retail sales, computer service and support.
Why did you choose this line of work?
Because I'm a nerd and I wanted to live in a small town.
Have you had any recognition in your industry/community?
This year we won Fernie Business of the Year for the Elk Valley. In 2007 I won Entrepreneur of the Valley. We've won platinum here with you guys (2016 Best of Business award for Computer Service in Kootenay Business).
What's something interesting about yourself that not many people know?
I like hunting and fishing. People think because you're into computers, you're not into the outdoors. If I didn't have that to escape the rat race (laughter), I'd throw my phone in the river! I like elk hunting because it's a challenge. Trout fishing in the river is pretty awesome too.
What's the biggest risk you ever took?
Starting a business. The first 10 years was just me, a cell phone with a headset answering calls and fixing things. Started out just word of mouth and working hard. I would work a lot—16 hour days.
At what point did you have real, tangible evidence that your business was going to make it?
When I hired staff, and they were able to make a career of it.
What's changed in your business over the years, and what hasn't?
The first 10 years was just me. At that point we brought telecommunications into this business. Ninety per cent of the work is done in the same day. We've always done that. That's what we do.
Once you experienced some success, how do you maintain and grow your business besides just doing the same thing on a bigger scale?
Everyone is important. This is how you stay afloat. In 2008 when the economy went (splat), we expanded. I hired more staff because that was a good time to get more talented people. We looked after the little guy enough that we had enough bread and butter to stay afloat. So when the economy came back—boom—we were ready to go. We didn't have to find new people.
What practical advice do you have for entrepreneurs?
Do what you like. You're going to be doing it forever.
Who do you admire, and why?
I admire my wife because she puts up with me (laughing). She is accounting and payroll. If you can't trust your wife to look after the books, who can you? And before that it was my mom.
What book/podcast/blog do you recommend?
I'd recommend just to READ a book of paper. Everyone's so digital now. It's nice to reconnect, just go out in the wilderness to slow down and go old school. Read a magazine (like Kootenay Business, good choice!), something that's not digital. Digital isn't all it's cracked up to be. Technology is good and it's very important in business, it's productive, it makes your life easier. I have an 11-year-old kid. If I let him, he would game all day long and do nothing. Video games are great and they're fun—I play them—but you have to balance it, and kids can't learn that.
Finish this thought: Success is . . .
Earned. Not everybody wins like you're being taught. Once you get in the real world, there's not a trophy for everyone.