Mikki Hamagami
A great staff and a customer-oriented philosophy helps Mikki Hamagami run Morrissey Creek Building Supplies in Grand Forks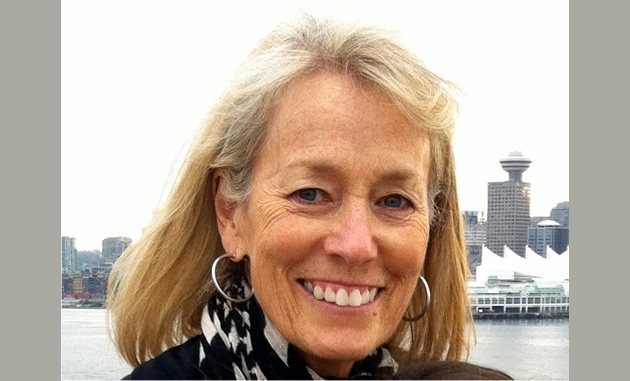 Editor's Note: Morrissey Creek Building Supplies was purchased by Michael Combs in 2014. Previous owner Mikki Hamagami is no longer associated with the business.
Mikki Hamagami never expected that one day she'd own and run a building supply store. With a year of business college behind her, she was working at a clinic in Grand Forks, B.C., when the the opportunity to purchase Morrissey Creek Building Supplies came up in 1992.
"My husband was in logging and he just wanted a change," said Hamagami. "I had actually done books for a good friend of ours who owned the business and when she moved away she wanted to sell it. We just decided it was a good opportunity for my husband to get out of the logging industry and that's when we purchased it and never looked back."
Hamagami was left at the helm of their building supply business when her husband tragically passed away in an accident five years later. With a knowledgeable staff behind her, Morrissey Creek Building Supplies has continued to be an important part of business in the community.
"I like working with the fellows, my workers, they're amazing guys," said Hamagami of her eight employees. "Each has their own expertise and they're just really wonderful guys to work with. It's a fun job, something new happens every day and there's always something to laugh about."
Morrissey Creek Building Supplies strives to keep its prices low as well as offer free advice and delivery, which has proven to be important to keeping the business going. At the end of the day, said Hamagami, it's the service that matters.
"I think when you own a business you have to keep your customers happy—your customer base is your living—and that's what we strive for," she said. "If somebody comes in and wants something, we make sure we can get it for them. If we can't, we try to send them somewhere where they can get it. It's just a matter of looking after your customers. I find that very satisfying, the fact that we have mostly happy customers, and that's why they keep coming back. It's fun. It's lot of work, of course. At times it's frustrating. But it is a wonderful business to be in."