Judith Johannsson
This involved business owner is active in her community.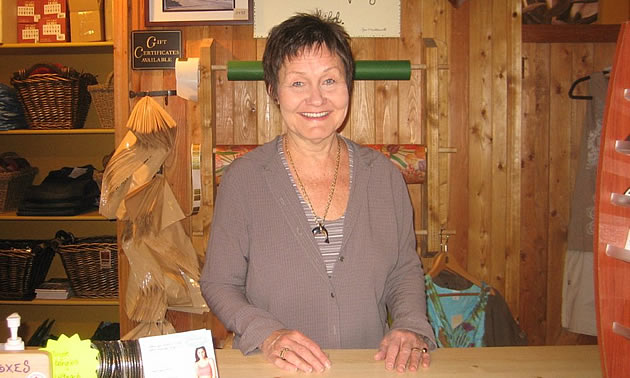 This involved business owner is active in her community.
Alongside her business partner, Sonya Erzinger, and a phenomenal staff team, Judith Johannsson has been building Ghostrider Trading Company into an exceptional enterprise. Their teamwork won them a Business Excellence Award from the local chamber of commerce—a well-earned accolade.
With an extensive background in retail, and a work history that includes being a senior manager at Eaton's of Canada and another international retail business, Johannsson has a lot of experience under her belt. Despite having lived in many other communities, she finds herself enchanted by the Fernie lifestyle.
"I was born and completed university in Winnipeg, and subsequently have had the privilege of living and working in Europe, Asia and the U.S.," said Johannsson. "My husband and I moved to Fernie from San Francisco 11 years ago, and the fact that we have never settled in one place for as long as this is testament to the great quality of life here."
Johannsson loves being able to help others, and either is currently or has been on the boards of the chamber of commerce, the Fernie Hospital Foundation, Options for Sexual Health, some City of Fernie committees and the Fernie Women's Resource Centre.
"I am very active in community groups in Fernie," she said, "something which I could not do while raising a family along with a career. I am making up for lost time, so to speak."
For the upcoming new year, Johannsson plans to continue her community involvement, particularly in the business and tourism sectors. She also plans to gain a greater understanding of the retail market so that she can predict important trends.

"Anyone in retail knows how challenging this is," she said, "having to commit your investment money six months before the goods are shipped and the season begins."

No doubt, Johannsson will continue to share her eagerness and wisdom with her staff and others she works with.