Jim Firstbrook
Thoughtstream is a tool for improved community engagement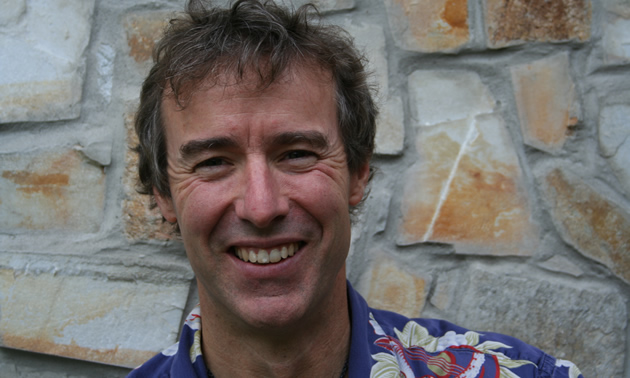 His voice sounds like that of a very young man, but Jim Firstbrook of Thoughtstream has the skills and self-knowledge of a seasoned business professional.
Firstbrook had an idea in 2009 to develop collaboration software to be used by management consultants. This idea evolved into a system called Thoughtstream, and since it became available, interest in it has grown rapidly. Fulcrum Management Solutions, the company behind Thoughtstream, received the 2012 Most Innovative Company Award from the Kootenay Association for Science & Technology (KAST).
A successful background
Before he started his own venture, Firstbrook worked for some high-profile companies: MacDonald Dettwiler, Creo Inc. and Eastman Kodak. His admiration for Amos Michelson, Creo's CEO, led him to approach Michelson as a potential investor in his business.
"I would say that Amos is my corporate role model because I love his approach to business," Firstbrook said. "At Creo, decision-making included everyone who was affected by it. They had a non-centralized, inclusive process that empowered people to make decisions. Amos is a very successful businessman, yet he's very friendly and approachable."
A life in balance
Firstbrook's passion for backcountry activities provides a good balance for the intellectual gymnastics that he engages in every day. He said that everyone who works for Thoughtstream has a similar enthusiasm for life outside of work.
"We moved to Rossland in 2007 because we loved the town and loved the easy access to fantastic skiing, mountain biking and hiking," Firstbrook said. "We don't have a corporate office. The 20 people who work for Thoughtstream work from home and communicate electronically. We have quarterly meetings that we try to make as fun as possible. Working from home is not for everyone, but it works for us."
Firstbrook continues to be excited about customers being successful with Thoughtstream.
"When we see customers using the product and getting great results, we're happy," he said. "It means we're making a positive impact on their lives, and we're changing the way community engagement works."