Heidi Romich
Showing grace through adversity is part of what makes Heidi Romich a successful business owner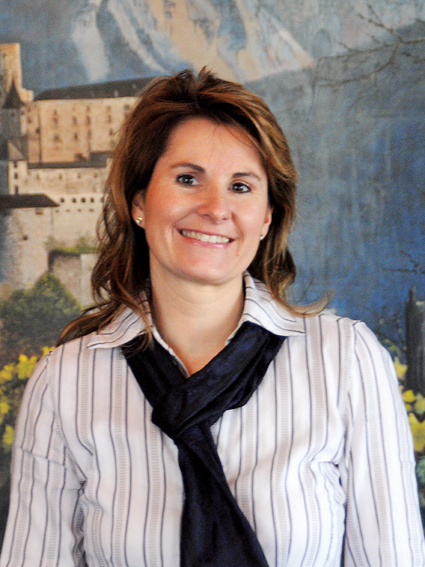 Showing grace through adversity is part of what makes Heidi Romich a successful business owner.
When Heidi Romich's husband Gottfried died in 2006, it was in the midst of the expansion of their restaurant, Heidi's in downtown Cranbrook. Besides losing her best friend and constant companion, Heidi also lost her business partner.
I asked her what she's learned since Gottfried passed away.
"Not to give up," she said. "Dig really deep. Be optimistic. Really look to those around me."
Heidi and Gottfried met when Heidi was studying international tourism management in Austria, eventually returning to Heidi's hometown where they opened their restaurant in 1999. Heidi became a director for the B.C. Restaurant and Food Service Association and an instructor in the College of the Rockies' culinary arts program.
Then, everything changed.
The community rallied around her, and she was able to keep moving forward, making her business more successful, winning awards and accolades and helping others achieve their goals within the industry for which she has such passion.
"I'm very lucky," she said. "And I couldn't do it without my amazing team."