Greg and Eric Lapointe
Working with family is a dream come true for Greg and Eric Lapointe—and their mother, Sydney-Anne Porter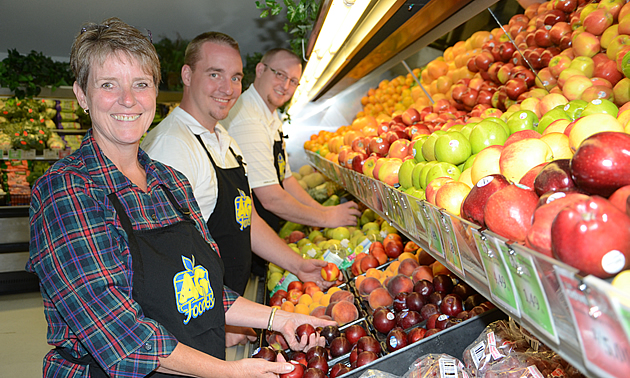 Working with family is a dream come true for Greg and Eric Lapointe—and their mother, Sydney-Anne Porter.
Six years ago, brothers Greg and Eric Lapointe were working in a sawmill in Prince George, but they had other aspirations.
"It was actually over a big family dinner where we had some drinks and were joking around about how maybe one day we'd all go into business together," said Greg, now a co-owner of AG Valley Foods with his brother, Eric. "And the opportunity finally arose six years ago."
Greg and Eric's mother, Sydney-Anne Porter, was a co-owner of AG Valley Foods with other business partners, but she'd had a dream of going into business with her sons. Unfortunately, a clause in the contract she had signed with her business partners at the time prevented both parties from including children in the business.
But in 2006, Porter was approached by her business partners and asked if she would be interested in buying their shares of the company. She immediately called her sons to tell them the news. Greg said his mother considered selling the store, but when he and Eric jumped at the opportunity, she pursued it.
"It was always kind of a pipe dream," said Greg, "and it was something we never really thought would come to fruition."
After buying out her previous partners and making her two sons co-owners of the business, Porter reduced her working hours so that she could be a consultant and help with minor adjustments around the store.
"It helps her feel involved," said Greg. "We work and we're with our family—the dream of a retailer, I guess."
Eric and Greg have been busy since becoming co-owners of AG Valley Foods, but they are relieved they left their old jobs. Shortly after resigning at the mill in Prince George, it closed indefinitely.
"It was the perfect time," said Greg. "It was a good move and Invermere is a pretty nice place to live."