Elana Rosenfeld
The co-founder and CEO of Kicking Horse Coffee is a visionary with a love of the outdoors and the Columbia Valley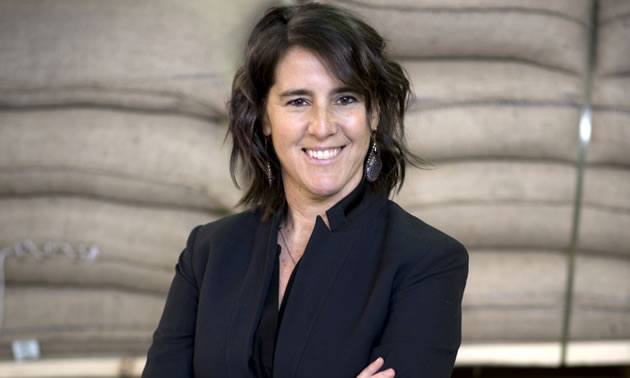 Elana Rosenfeld was in her early 20s when she moved from the big city of Toronto to live, work and play in the Columbia Valley. After running a local café for a few years, she and former partner Leo Johnson decided to start a coffee roasting company in Invermere. The idea took off and what started in a garage blossomed into a brand that is sold on grocery shelves across Canada and the U.S., as well as on Amazon. Today, Kicking Horse Coffee is one of the top-selling whole-bean coffees in Canada. In 2016, it was also named the 10th Best Place to Work in Canada by the Great Place to Work Institute.
Rosenfeld is proud of her company's success, but she is also very appreciative of the support the small town of Invermere has given Kicking Horse Coffee. For this reason and many others, the co-founder and CEO of Kicking Horse Coffee is one of Kootenay Business magazine's Top 10 business people of 2017.
What's something interesting that not many people know about you?
I did an undergrad at McGill (University in Montreal, Quebec) and my major was in religious studies and my minor was in women's studies. So that has certainly shaped my approach to business. I essentially studied ethics for four years in defiance of certain conventions.
At what point did you have tangible evidence the business was going to succeed?
Very early on. Certainly the support and the energy we got back were amazing. Invermere has been so supportive and this valley has been so supportive. It was just continual growth. When we landed our first grocery account in Victoria, that was a big boost for us. Even then, and this was before Internet, people would pick up the phone and congratulate us and thank us for doing organic, fair-trade coffee. So there was a lot of energy and support very early on. That really motivated us all along the way. I'm really grateful for that.
What has changed in the business over the years and what hasn't?
I've always enjoyed my work and it has always been fun. It's adult play—that's what I do for fun. And it just continues to be that way. I love coming to work and I love working with the people I work with. It's continually growing, learning and being challenged. What has changed? Just the level we are operating at right now—in terms of structure, organization and efficiency. And the levels we interact and execute at. It's just amazing to see how we have all developed into an amazing team.
What practical advice do you have for entrepreneurs?
It should be fun. It should be a work of joy. If you continue along that path, good things will come. Also, stick to your guns and what you believe in. Don't let outside forces change that integral part of who you are, what you believe in and what you want to make happen.
What are some things the company does to make Kicking Horse Coffee a fun place to work?
We do fun days, which we have done since the very beginning. There's one in the summer and one in the winter where we shut down roasting completely and we do a fun activity—whether it's a game of pond hockey or broomball, skiing at Panorama, Nordic skiing at Nipika, hiking in the Bugaboos or floating the Columbia River, we just do fun things together. We have lunch provided for the staff three times a week and then we have our once-a-month, all-staff meeting where we have a big lunch together. We celebrate birthdays and the accomplishments of the month.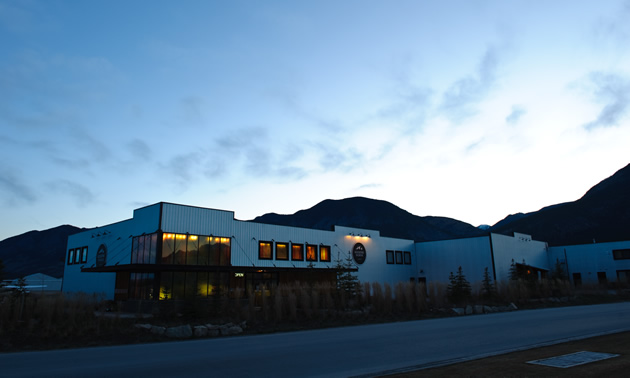 What personal strength of yours has contributed to the success of the business?
I think I'm a visionary. Also, I'm very stubborn, which can be tough, but I definitely stick to what I believe in. Always maintain the value piece—even in the times you are faced with decisions that have to be made in regards to the vision of the brand, the company and what we stand for. I think that's certainly some of the value I bring to this company.
What is your favourite Kicking Horse Coffee blend?
I drink all our coffees and love them all but certainly the one I always go back to is Three Sisters.
What book would you recommend?
I love A Path With Heart by Jack Kornfield. He's a buddhist, a meditation teacher, a former monk, the head of Spirit Rock Meditation Center in California and he's a beautiful teacher and thinker.
Finish this thought: success is . . . ?
Whatever you want it to be. I think conventional people think success is about financial rewards. But success is really being at the place where you experience a lot of joy, love and peace in your life. We say with coffee, "however you like it," and I think success is the same thing—however you define it.
Is there anything else you'd like to add?
I love living here. I love this valley and I feel so fortunate to be here and to be able to have created this opportunity for myself 20 years ago. But as you move through business, grow and mature, it becomes more of an opportunity for our community, our town and the valley. It's just an amazing place to run a business.