Doug McMynn
Saving his town's sawmill was just something that Doug McMynn saw needed to be done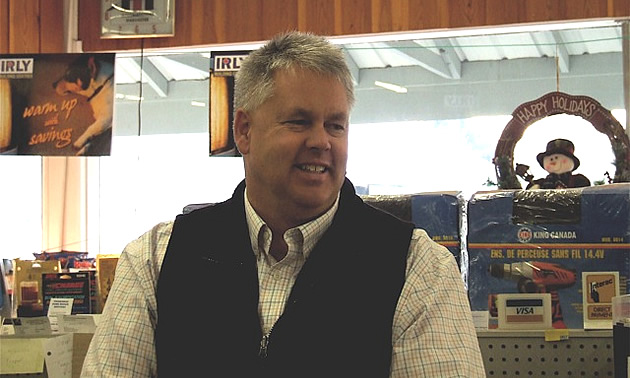 Saving his town's sawmill was just something that Doug McMynn saw needed to be done.
Doug McMynn's "aw, shucks" demeanour belies his significant impact in the village of Midway. Yet, if you ask anyone else in town about his performance in turning that community's fortunes in 2011, they'll tell you he kept his eye on the ball and smashed it out of the park.
McMynn explains how he could give up day-to-day control of the three businesses he owns—a hardware store, grocery store and insurance agency—with the comment "I've got good managers."
His managers and staff were busy this year as McMynn focused on saving Midway's sawmill, a process that engaged him in 18-hour days of negotiation.
"When Pope and Talbot went into receivership and closed our sawmill, it was like we were into the economic downturn two years early," said Randy Kappes, the mayor of Midway. "Two years later, our friends started leaving in droves."
Perhaps because his family has lived in Midway for four generations, McMynn fought to negotiate a purchase of the mill in a deal that permits Vaagen Brothers Lumber of Colville, Washington, to operate it under the company name Vaagen Fibre Canada. Then, as president of Boundary Sawmill Inc.—the group of local investors—McMynn went on to negotiate a loan of $1 million to protect the property interest.
While the situation is far from being out of the woods, the reopening of Midway's mill has nevertheless put some bounce back into the step of the community's 600 citizens. And though he is modest about it, it wouldn't have happened without McMynn's efforts. No one individual could have pulled that off, McMynn will be the first to tell you.
Even so, the sweet sound of a home run must be echoing in his ears.