Doug Mann
The Mann with a plan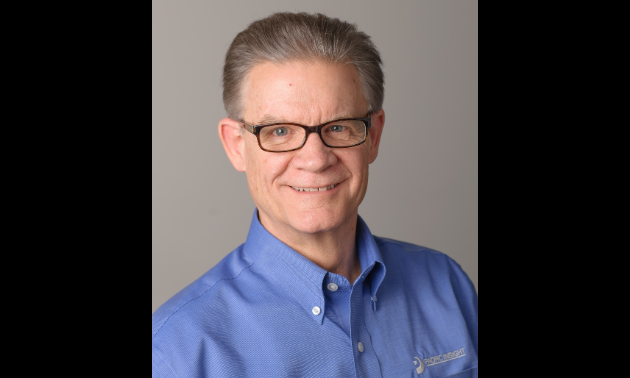 Doug Mann grew up in Detroit in the heat of the muscle car era, cruising Woodward Avenue and street racing. From the time he was in middle school, he was a hopeless gearhead and car-guy. He attained a healthy interest in how things are made, pushing Mann into a career in manufacturing. He worked in body shops and prototype shops building show cars for the Big Three (Ford, GM and Chrysler). Mann's career in automotive engineering, manufacturing and business development spans 35 years. One and a half years ago, Mann moved to Nelson, B.C., to join Pacific Insight.
Pacific Insight posted record revenue in 2016 and saw its stock value soar. The company has seen revenue growth in the last five years of over 330 per cent. Doug Mann is one of the men responsible for Pacific Insight's climb to the top and thus earned him a spot on the list of Top 10 Business People of 2017.
Why did you choose this line of work?
I was one of those kids who disassembled his Christmas presents to see how they worked. I'm sure my parents were less than thrilled with that from time to time, particularly if there was a lack of improvement on reassembly.
What are some of your proudest accomplishments?
It has been particularly nice to see the super manufacturing team here in Nelson set a six-month string of continuous productivity records this past year. All credit and kudos go to them.
Have you had any recognition in your industry/community?
We are particularly excited to have been recently elevated within Ford Motor Company's supplier status, further entrenching us into Ford's long-term plans as a lighting supplier. This is a significant achievement as this designation is most commonly granted to much larger companies. While the team here gets the credit for our success, being recognized by Kootenay Business magazine is certainly a feel good moment.
What's something interesting about yourself that not many people know?
I am a rocker at heart and have played in a number of classic rock bands.
What's the biggest risk you ever took?
Pulling up the roots of a lifetime spent in Michigan and moving here to Nelson to enter an unfamiliar segment of the manufacturing industry. The experience has been great, and I have truly enjoyed working with a terrific team here. Brenda (Mann's wife) and I are very happy that we took the plunge. We love Nelson.
What was the tipping point in wanting to join Pacific Insight in Nelson?
Meeting the team members and seeing their drive, enthusiasm and innovation was the factor that most impacted the decision to join Pacific Insight. Aside from the financial, that is one key ingredient for success for any business.
What practical advice do you have for entrepreneurs?
My father's favourite advice was "do everything, but do it in moderation." Perhaps that advice translates into the business realm as "be moderate in approach, but look at every opportunity to adapt your business model to change."
Keep your eye on the big picture, but scrutinize every detail of your business.
Surround yourself with people who are smarter than you are, and ask for their help.
Outwork your competition. There is no substitute for sweat equity.
Carefully measure the risks, but never be afraid to take one that is manageable and provides a commensurate benefit.
What is your superpower?
Boundless enthusiasm. I truly enjoy what I do for a living.
How do you challenge yourself daily?
At the risk of sounding trite, I ask myself everyday what I have done to make a positive difference.
Who do you admire, and why?
Every person who gets up in the morning and does what he or she can to help others, whether that means supporting a family, providing needed services or doing charitable work.
Finish this thought: Success is…
Making a difference.