Darrell Kemle
The Kemle combination wins awards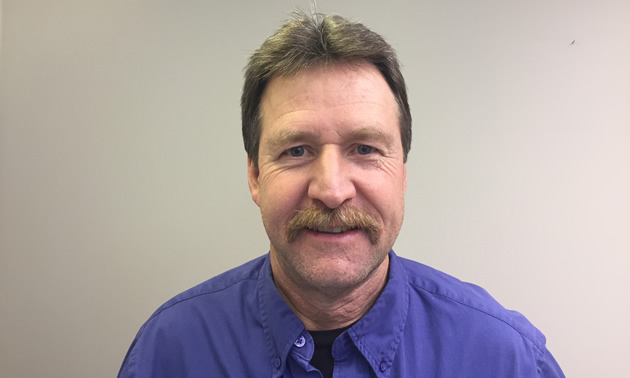 Two long-time businesses in Creston are owned and operated by Darrell Kemle: Kemlee Equipment Ltd., which opened in 1979, and Kokanee Ford Sales, which opened in 1983. Kemle's years of experience have taught him that in spite of many changes and improvements in the automotive industry, success in his field is based on one winning combination: a high-quality product at a fair price, backed by exceptional customer service.
Kemle has been named among Kootenay Business magazine's Top 10 local business people for 2018, and he kindly answered a few questions for us.
While the customer's demand for good value and good service has remained constant, what's changed in your industry through the years?
Vehicle quality is evolving all the time. No manufacturer makes a bad vehicle any more, so what differentiates one dealer from the others is customer service.
Can you give me an unusual example of your customer service?
When the University of Calgary was searching for the meteorite that landed near Crawford Bay, they needed to haul their equipment around, so every Saturday for about six weeks they'd show up at 4 p.m. to pick up a tractor, and they'd return it on Monday night around 7 or 8 p.m. That's outside of regular business hours, but we accommodated them.
And when a Cranbrook doctor could only manage to come here on November 11 to do some vehicle paperwork, I agreed to make an exception and meet her at the office on that day.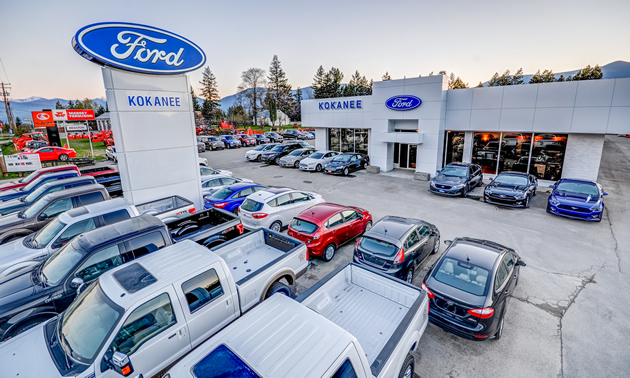 Have you received any validation or industry awards?
Kokanee Ford won the Ford President's Club Diamond Award in 2015 and 2016, and we're on track to do it again in 2017. I have to give a lot of accolades to my sales manager, Mike Daybell, and my service manager, Garret Huscroft, for doing an exemplary job of customer service. It's that combination of a good product and good service that put us in the top one per cent of Ford dealerships in B.C.
On the Kemlee Equipment side, we've been an award-winning dealer in the top 10 per cent in the country. The main brand that we sell is Kubota, and that company has a dealer incentive trip that it offers pretty much every year, based on both sales and service. You have to be one of the top 50 dealers in Canada, and we've been in that top 50 in eight out of the last 10 years. We sell more tractors/power units than we do cars.
What are you focused on for 2018?
One thing is, we're investing $1 million in a new facility for Kemlee Equipment, a couple of hundred yards from the present location that it shares with Kokanee Ford.
The other thing is that we expanded the Kemlee Equipment operation into Cranbrook. There's no farm equipment dealer in Cranbrook, but there's a definite need. We found a small place for a parts depot, right on the highway at the west end of town. The address is 416 Van Horne Street, across the street from the Polaris dealer. We opened for business on December 1st.
Kemlee Equipment Depot will be able to have overnight delivery of parts to Cranbrook from our Creston location. Our parts inventory and our staffing will be dictated by the demand.