Dan Rye
Dan Rye grew up in his father's grocery store in Victoria, B.C., and continues his career as a grocer in Castlegar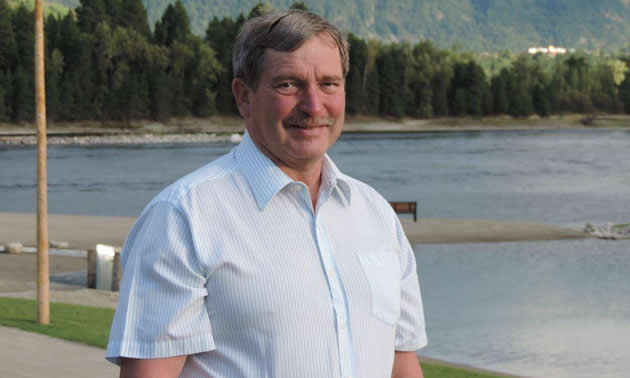 Dan Rye, manager of the Kootenay Market in Castlegar, B.C., was named 2014 Business Person of the Year by the Castlegar & District Chamber of Commerce—the second time he's had the honour. Kootenay Business is including Rye in its list of Top 10 Kootenay business people for 2014. Rye said he's a sociable person by nature, and he enjoys building relationships with his customers and his staff.
What would you say are the challenges in your business?
The business is constantly changing. There's way more competition than there was in the days when I was first starting out. Now, some drugstores and department stores have grocery sections. We really have to stay on top of what our competition is doing.
Specific to Castlegar, Extra Foods turned into a No Frills store and a number of businesses have moved out of the downtown, taking some of the traffic with them—that hurts us a little.
How do you handle the challenges?
All these extra options that people have means that we focus more than ever on customer service. We bring in a lot of natural and organic products, because there's a strong trend toward healthy eating. People are reading labels and looking for the best nutritional value they can find. Our customers appreciate that we source whatever we can from local suppliers—or at least B.C. suppliers. As a smaller retailer we're not bound by corporate policy. We have the latitude to carry new products and make changes to accommodate our customers.
We're a small guy with some big competition, so we need to focus on giving people a pleasant experience. We've seen that it's more important to customers to have a good experience than to save a few cents.
Can you talk a bit about winning the chamber of commerce awards?
Winning the chamber awards is something we're all proud of, as a business. We've won the chamber's Customer Service Excellence Award in the past, so we must be on the right path. Winning Business Person of the Year in 2004 and again this year is a special honour. The business community must think that what we're doing here is valuable.
I believe that you only get back from your community what you're willing to put into it. If you get out and get involved, you can make a difference. We have a lot of customers who drop by almost every day, and we like to think we contribute something to their lives.