Christine Andison
Whether it's in Rossland or at her position at Red Mountain Resort, Christine Andison believes in staying involved and positive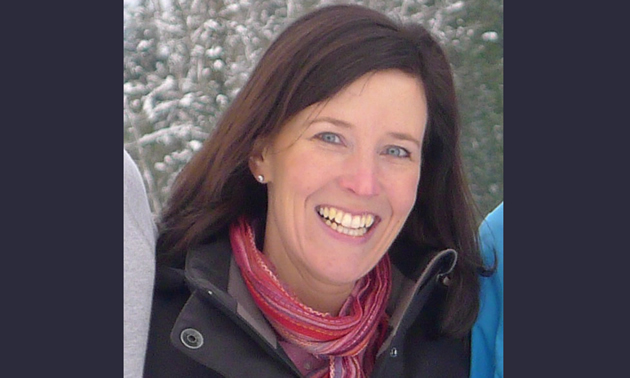 If it wasn't for the college professor who introduced Christine Andison to urban planning, she'd probably be teaching in a classroom somewhere. Instead, she's the director of planning and development at Red Mountain Resort in Rossland, B.C., and loving it.
"I went from wanting to be a teacher to deciding that, actually, land-use planning was something that I wanted to pursue," said Andison. "Now I would say I've spent all my adult life feeling more like the perpetual student. I've been fortunate enough to work with a lot of really accomplished planners and architects and engineers and developers that I've just been really fortunate to learn a lot of things from."
In addition to her position with Red Mountain Resort, Andison serves as president with the Red Mountain Racers. For the 2013/2014 season, the group will organize three races, a benefit to both the local economy and to the tradition of ski racing in the area. Each event requires an impressive number of volunteers, so the continued success of ski racing is something that the community can be proud of.
Andison finds her own personal inspiration in the enthusiastic people who call Rossland home, as well as in her family. She actively enjoys the beauty of the area, as she meets with a friend at 6 a.m. for a daily hike or snowshoe up the mountain behind her home. It's all part of being an involved member of her community and workplace. Andison has helped work towards building the new Golden Bear Child Care Centre in downtown Rossland and was involved with the group that started Tourism Rossland. She's also proud of the Slalom Creek condominium project and the renovation of Red Resort's historic lodge.
Red Mountain has opened an exciting expansion this season with a chair up Grey Mountain, and the ski industry is emerging strong after weathering an economic downturn. It seems planning and development is the right place for Andison after all.
"There are a number of things I am very proud of, but very much as part of a team, certainly not individual accomplishments," said Andison. "I've been very fortunate to work with Don Thompson and Howard Katkov over the last 11 years and I just feel like, with them, we have done a lot of things at Red that I am very, very proud of."