Cam Dawes
Completing 28 Ironman Triathlon races hasn't slowed down this Top 10 Business People of 2016 award winner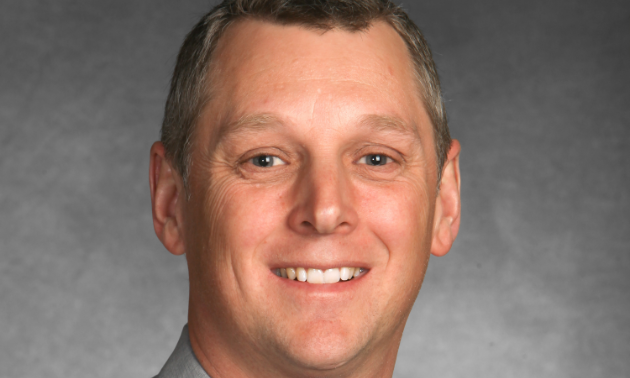 Cam Dawes has been working at the Golden IGA/Sobeys since 1993. He and his wife, Erin, are co-owners of the business and each has a quarter century of experience in the grocery business. The accolades are beginning to pile up for Golden IGA: winning the Value Champion award from Sobeys for "Proudly Serving the Community" in 2013, the Kicking Horse Chamber of Commerce Business of the year award (2015), then winning the Outstanding Business of the Year award (2016). Dawes' focus on listening to and engaging customers and employees has nabbed him a spot on the Top 10 Business People of 2017.
Why did you choose this line of work?
I love the team atmosphere and the customer service aspect of the grocery business. Every day is a different challenge which keeps it fresh and exciting.
What's something interesting about yourself that not many people know?
I have completed 28 Ironman Triathlon races. I love the outdoor fitness lifestyle and the area that Golden has to offer for recreational activities.
What's the biggest risk you ever took?
Taking on a business can always be a risk. But with risk can come reward. I don't look at the business as being a risk as much as I look at it as being a challenge.
What practical advice do you have for entrepreneurs?
Don't expect a business to just run itself. It takes lots of hard work and time. If you love what you do, then you will be successful.
Who do you admire, and why?
My mom and dad. They established a great foundation for me to build on. They are always there for guidance, but let me make my own decisions.
What book/podcast/blog do you recommend?
The Pink Bat. It helps a person to think outside of the box and create a new perspective on approaching different business ideas.