Bob Hellman
Bob Hellman started building cedar-strip canoes 25 years ago as a hobby and quickly realized that he had found his life's work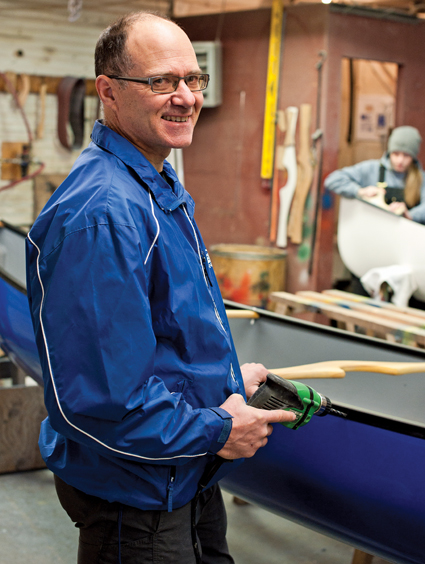 Bob Hellman and his wife, Colleen, find that their all-encompassing passion for canoes is just skimming the surface.
Bob Hellman started building cedar-strip canoes in his garage 25 years ago as a hobby and quickly realized that he had found his life's work.
His hobby soon evolved into a small home-based business in Nelson—Hellman Canoe & Kayak—that eventually expanded into a lakeside operation that now includes custom-made canoes, kayaks, catamarans and more. According to Hellman, the move to a larger space and diversifying the business made all the difference.
"If something isn't working in your business, there are three or four other things that can keep you from going broke," he said.
The Hellmans pride themselves on being a green company. All their materials are recycled, the wood used in the construction of their canoes is sourced locally, and within the last year, Hellman created a gel coat that he wagers is the best coating in the world—scratch resistant, flexible, durable, UV-proof and environmentally friendly.
"We've put hundreds of hours into developing it and what we've achieved—I've never seen anything like it," he said.
Now he just keeps paddling with the flow, keeping the bow pointed in the right direction.