Sarah Adamson
A true foodie follows her dream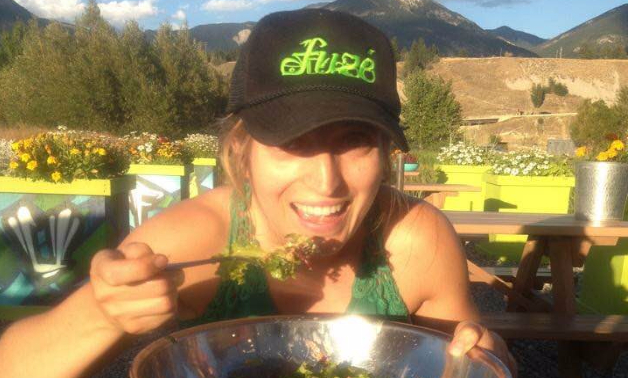 What word would you pick (other than "influential") to describe yourself as a businesswoman? Please explain.
It's really hard to pick one word that would describe myself as a businesswoman, just as it's hard to describe my role within the company in only one word. As a small business owner, you tend to wear many hats. In my restaurant I am the chef, the dishwasher, the front counter attendant, the cleaner, the events co-ordinator, the marketing manager, the problem solver. It can be really hard to juggle all of those roles unless you truly have passion with what you are doing or creating. I love my job, I love food and I love people. This business really enables me to achieve instant gratification with what I am creating every day; meaning as soon as I've made someone a gigantic burrito and give it to them, I get to see their big smiles and satisfied faces as they chow down. There is no better feeling than that, so I guess the word would have to be passionate.
What was the toughest thing you had to deal with when getting into business?
Most people that want to open a restaurant would say finding financing would be the hardest part. It is very hard to find the needed capital to build a sufficient kitchen, obtain necessary equipment, and still have some cash flow left over to pay those first few months' rent as you are getting your name out there. Most banks do not want to lend money for restaurants as 90 per cent of new startup restaurants will close within the first year, and something like 59 per cent within three years. Those are pretty daunting numbers, so I started very small three years ago when I had built a small food trailer that we set up for business just for the busy summer months and shut down for the winter. Using just a small line of credit I already had, and the talents of my amazing husband (who works for food) to help me build the kitchen space that I needed, we created a small take-out food joint to test the waters of the restaurant industry. This kitchen was small, and it wasn't exactly the easiest to work in. It was hot, it was crowded, but we were BUSY. It helped me build enough capital and confidence, to work out all the kinks of my business idea with a small manageable debt load before jumping in the deep end and creating a full bricks-and-mortar location. I always just bit off as much as I could chew, and was very lucky to get the support of this amazing town (Invermere) which I call home.
What was the last photo you took on your phone?
The last photo that I have taken on my phone (surprise, surprise) is of the last meal I had eaten with friends. Often when I get together with family and friends, I am surrounded by many talented, inspiring and creative chefs at the table. I feel so lucky to be able to be around like-minded people who love food as much as me, and are (much better) at taking pictures of the delicious food we create.