Sara Sansom
Sara Sansom is a leader in bringing together modern day fashion ideals in the most environmentally conscious way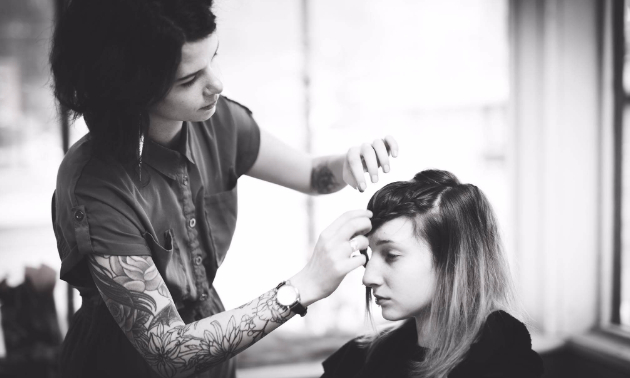 Having a green salon is not an easy venture. Sara Sansom, in Revelstoke, B.C. does constant research to ensure that her salon, Birch & Lace, offers environmentally sustainable services. From using environmentally friendly products to finding new waste solutions for harmful solutions and donating left-over hair to be used as hair booms in oil spills, Sansom does everything possible to keep Birch & Lace an environmentally responsible business. But, don't think for a moment that she lowers the standards for her client's fashion tastes—quite the opposite—she is dedicated to the beauty and well being of her clients.
We asked Sansom about her work and the challenges she faces.
What word would you pick (other than "influential") to describe yourself as a businesswoman? Please explain.
Passionate - the drive behind opening the business was I feel the industry needs to be revolutionized aligning itself with environmental responsibility.
What was the toughest thing you had to deal with when getting into business?
"Green / Organic " salons are a very new concept. It took, and still takes, constant research to make sure I really want to stand behind certain products and services. Cutting down on waste, and finding/sharing waste solutions for the harmful materials we dispose of is also a large part of what I want to do. (Did you know hair in the landfill creates methane?!)
What was the last photo you took on your phone?
A photo of my cat winking with one paw in the air. It's great.