Mentorship is vital
Lea Scherck is an influential businesswoman in the West Kootenay who believes in the value of mentorship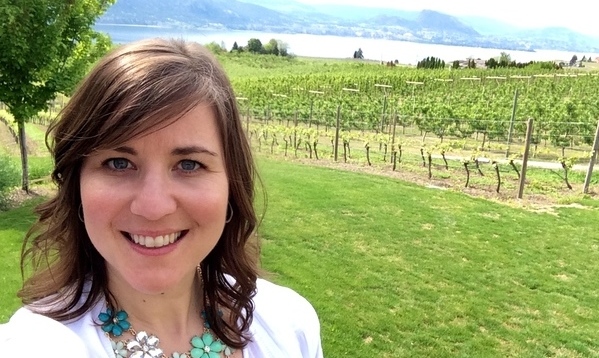 Lea Scherck is the director of service at Thoughtexchange in Rossland and a winner in the 2015 Influential Women in Business Awards (West Kootenay division) sponsored by Kootenay Business magazine.
So we thought it was appropriate to speak to Scherck about her involvement with a growing company that works with school districts throughout North America, among other clients in both the private and public sectors.
The Kootenay Association for Science and Technology describes Thoughtexchange this way:
"Rossland-based Thoughtexchange (formerly Thoughtstream) is a stakeholder engagement tool that helps leaders build a shared direction with their community. Facilitated through email, the community leader poses a topic or question of interest and software opens it up for 'thought exchange' from the community."
Here are Lea Scherck's own thoughts.
Can you tell us a bit about your business training or background?
I have a bachelor's degree in tourism management from Vancouver Island University where I also worked in the research department on rural tourism initiatives and really fell in love with research and facilitating community events. I continued my education in Sweden with a master's in strategic leadership where my studies included facilitation, qualitative research and leadership models. I also worked for a number of years in outdoor and experiential education.
Working with Thoughtexchange as the director of service is really the perfect blend of my background as I get to work directly with our customers as well as with a fabulous team and have amazing opportunities for continued learning as our company grows.
How would you explain to your mom or dad what exactly you do (at Thoughtexchange)?
We work with organizations, mostly school districts, to help them reach out and learn from parents, students and staff during major decisions—things like facilities changes, annual budgets​ and strategic plans. ​
I am the lead of the service team that works directly with our customers to project manage and implement the online Thoughtexchange processes.
Was there someone specific who shaped you as a businesswoman?
My university instructor and then boss at Vancouver Island University, Nicole Vaugeois, regional innovation chair in Tourism and Sustainable Rural Development, was a great mentor to me and an inspiration in how to lead teams in a way that empowers team members to share their strengths and encourages growth and learning along the way. She also demonstrated to me how to embrace my desire for success in my career and reach for what I want through setting goals and hard work.
As an Influential Woman in Business award winner, what would you like your lasting impact to be?
That my strengths as a leader have empowered others to grow and succeed and that by encouraging and supporting my team I am helping others to flourish just as mentors in my past have supported and helped to shape me.
How does knowing that you're seen as influential influence you?
It's incredibly humbling and a little overwhelming. The success I have and the influence I have comes directly from the amazing team around me so this award really drives me to continue to be my best and use my influence in positive ways.
RESOURCES:
www.thoughtexchange.com