Marlene Vale
Collaborating to build a castle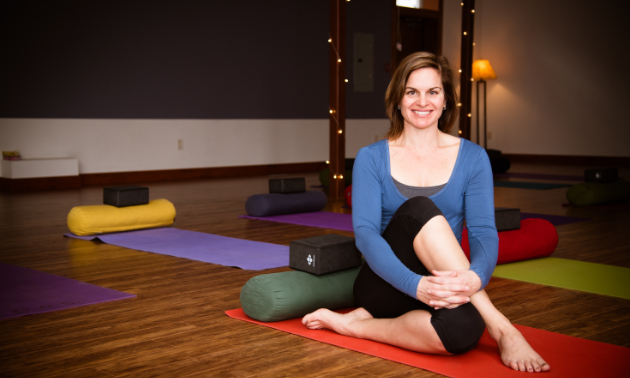 Marlene Vale moved to Fernie from Victoria, B.C., for the seasons, the mountains and the endless recreation. It was the inviting community that inspired her to make a home here by contributing to the distinct heartbeat of Fernie.
As a kinesiologist, Vale helped her clients achieve healthy fitness goals and rehabilitate through movement. Vale saw a need for a welcoming space where all forms of movement arts are offered; a nurturing place where all ages and abilities could move together—Castle on First was born from this need.
As a mother of three children, Vale knew it was not possible to create this space alone. Vale had a vision that through mutual collaboration, fellow fitness leaders could come together under one roof, each being self-employed yet enjoying the mutual support under the umbrella of the Castle. In only a year, the Castle has grown to 16 passionate, innovative and caring leaders together offering over 27 classes per week and extending clients' health and well-being extending beyond the Castle walls into the beautiful community of Fernie.
What word would ou pick (other than "influential") to describe yourself as a businesswoman?
Supported. I found personal and professional courage, confidence and strength when the collaborators fearlessly joined and supported me.
What is the toughest thing you had to deal with when getting into business?
The toughest thing to deal with when I was getting into business was overcoming the idea that I am not a businesswoman. I learned that I am—just not in the traditional sense. The business world has room for people like me that find strength and empowerment in collaboration.
What was the last photo you took on your phone?
The cherry tree-blossomed streets of Victoria on a recent visit. Sometimes I miss the early spring colour of the coast!