Kari Asselin
OM organics creates skin care products that are organic and handcrafted with love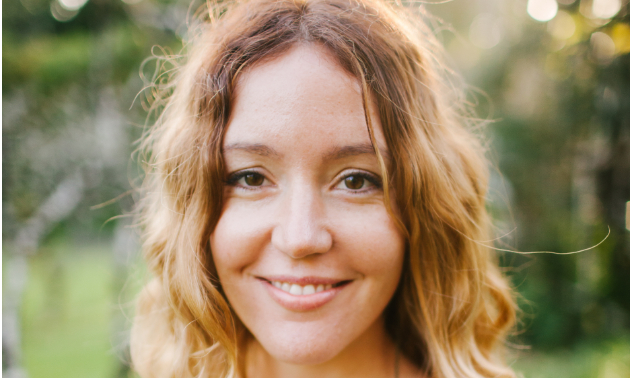 Kari Asselin lives and works in Invermere, B.C. She came six years ago while embarking on a solo summer road trip, and loved the area so much that she stayed. She lives with her partner, Davin, and their two fur babies, Donnie and Bean. Within the past few months their small loft apartment has turned into a full-on production facility for OM Organics. Thankfully, Davin has been incredibly supportive and has been selflessly building the new location for OM Organics. When not focused on her business, Asselin enjoys spending time in nature, attending music festivals, gardening and playing with her hula hoop.
What word would you pick (other than "influential") to describe yourself as a businesswoman? Please explain.
Passionate. Simply put, I love what I do. I know this is my purpose and every day I am so thankful to have found something that inspires me, motivates me and brings me real joy. I am constantly learning, creating and developing new products. In my workshop, I am most happy. Having the freedom to turn my ideas into tangible creations that people can enjoy is so satisfying.

What was the toughest thing you had to deal with when getting into business?
I have always been somewhat of a shy, quiet person. In my first year of business I found it difficult to break out of my comfort zone and get comfortable talking with customers about my products. On the inside, I was always very confident about the quality and integrity of my products, but I found it difficult to come out of my shell and speak confidently about my ingredients and methods. It took a lot of internal work to get to the point where I could confidently engage with my customers. It comes very naturally now, and I actually thrive on educating and authentically relating with my customers.
What was the last photo you took on your phone?
My partner and I had just completed an exciting part of the renovations for our new store. We had spent weeks repurposing the original wood floors. I took the photo to mark the end of a major (and successful) part of the project.