Smokin' hot business
There's no quiet season for the Smoking Water Coffee Co.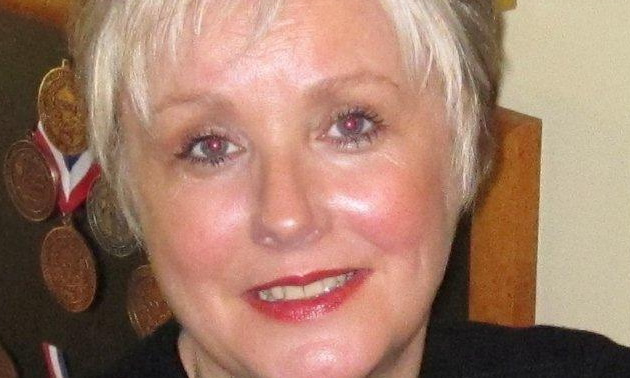 Q: Where did the name of your restaurant come from?
A: Smoking Water is what the First Nations people called the hot springs here at Fairmont. Smoking water also describes a cup of coffee or a cup of tea.
Q: Do you have a long history in the restaurant business?
A: I have a long history with food and food services, but not in restaurants. I went to Dubrulle International Culinary Arts school for a one-year intensive training in 1994, then I started my own event planning and catering company in Vancouver. I did a lot of weddings and events where I did food and wine pairing. My family had a place here [in Fairmont] where we spent our summers, and when the time came when I didn't want to live in the city any more, I was able to buy Smoking Waters in September of last year and move out here.
Q: What does a normal work day look like for you?
A: I was in at 5:00 this morning and baked cinnamon buns and muffins and scones, and I made soup, and then I went back to my home office to do some accounting and paperwork. When I work the early shift, I go to bed at about 8:30 or 9:00; that's the only way I can do it.
Q: Is there a quiet season in Fairmont?
A: Not a lot, because I have made a commitment to the local people that we will remain open full hours, 12 months of the year. Even in January, when it wasn't super busy, we stayed open. I put the word out that I do catering, so we do both onsite and offsite catering, and that helps in the months when we're not super busy.
We've got a beautiful place here, with real wood tables and leather chairs, and we've painted it all. We have art exhibits that change every month and we have a big fireplace, so people like it here. So to answer your question [laughing], we're always busy!
Q: You mentioned that you spent family summers here. Are any of your family living here now?
A: No, no local family. I do have my life-partner, David DuPont, and he is general manager of Fairmont Mountainside Villas. Both my mom and my dad have passed away. My parents were big supporters of my sister and me. My mom passed away on my third day of business last fall, but we feel her smiling down. We honoured our mothers on Mothers' Day this year with their pictures on the mantel and a special menu including two of my mom's recipes—she was a fabulous cook—her lemon loaf and her pistachio almond cake specially for Mothers' Day, and now they are permanent items on the menu! They were very well received, and we can't bake enough of them.
Q: Do you take regular days off?
A: I did take a week off recently. I have a fabulous staff, and if I ever need to be away we stay in touch by email. I work one day of each weekend. My assistant manager, Margaret Shaw, who has about 30 years of experience in food and beverage and a long history in Fairmont, does one day of the weekend and I do the other.
Q: Do you have a philosophy or guiding principle in business?
A: It's a couple of things: exceptional service and exceptional product. I said when I bought the business that I wanted it to be a place that, after you'd been once, you would tell your friends and want to come back. My history is that I worked for an award-winning international airline called WardAir. I was a recruiting officer and trainer, and I taught customer service for them for a decade. Their philosophy was exceptional service and a good product, and I've adopted that for myself.
We always greet our customers, we always thank them and say goodbye to them as they leave. We have an open kitchen concept, so as they walk in they can see us at work, making muffins or soup or whatever. We want people to have an exceptional experience when they come here. I do set the bar high. We have a great coffee producer out of Calgary, an award-winning company called Fratello Coffee Roasters, and we get fresh bread four days a week, so it's always fresh. It's the fussy little details that add up to an exceptional product.
Q: How many people work for you?
A: I have four full-time staff and seven part-time. I've never advertised for staff. They either come to me by referral or they notice the changes that have taken place here and they come looking for a job. I take that as a good sign of my reputation.
Q: Is there anything special you would like people to know about you or about the cafe?
A: New news for Smoking Water is that we now have a liquor license, effective December 1, and that's lovely. I went to a wine and beer show in Vancouver in November and researched what I wanted. My thought was that we wanted something unique and interesting, and we now carry six award-winning B.C. wines. David, my partner in life, researched beers and found a Bavarian beer that he liked. There are a lot of Bavarian people in the Columbia Valley, and as soon as I put the Erdinger sign up in the front window, they came flocking to Smoking Water! We have five Erdinger beers, including one that's non-alcoholic. We have a back deck, which is a great place to relax and have a glass of wine or a beer with your food.
We have some established items on the menu that have been there for a long time because people like them, and we have enhanced the menu with new items too. Our breakfast menu now has homemade Belgian waffles with whipped cream and fresh fruit, and we do eggs Benedict with smoked salmon. We also offer a mimosa, which is champagne with fresh orange juice.
Our lunch menu has increased also. We now have two homemade soups every day, maybe a cream of mushroom and a chicken vegetable or some other kind; we make all of our own baked goods so everything is fresh. We have at least a few items that are just amazingly good, like our red velvet cake and our German chocolate cake with a toffee and coconut topping and custard filling. Those, we can't keep in stock.
Q: That sounds wonderful! I want to come out for lunch on the weekend! What are your business hours?
A: We're open seven days a week from 7:00 a.m. to 5:00 p.m. It's very family-friendly. We have big leather club chairs in front of the fireplace, and we have a Scrabble game and a chess game for people to play. We have a seniors group that comes in all the time, and we have a little kids' corner with tables and chairs and colouring books and stuff, so the kids can play and mom and dad can chill out. We're doing a graduation lunch for a kindergarten class on June 19, with about 21 five-year-olds. I'll be here for that, for sure [laughing]; it'll be fun.
The whole idea of our atmosphere is sort of mountain-chalet-like, with wood and leather and high ceilings and big windows with mountain views, to make you want to hunker down with some great food. We're at 4985 Hot Springs Road, just a block off the highway, on the east side.