Andrea Winckers Tyreman
Not willing to conform with the status quo, Andrea Winckers Tyreman is a positive influence in her community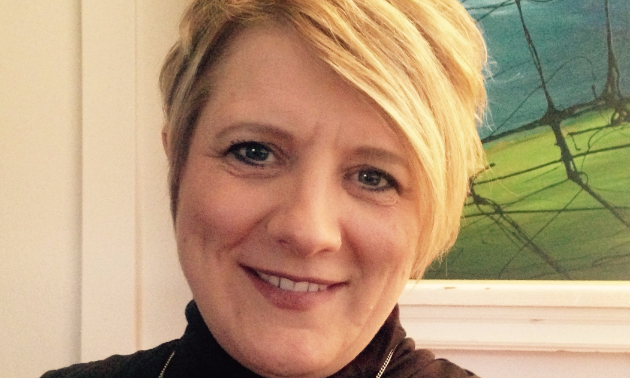 No stranger to the entrepreneurial spirit, Andrea Winckers Tyreman's most recent venture has been creating a company called Yodel, a fundraising solution that combines meaningful action with online pledging to create positive community impact. Yodel helps individuals and businesses reach personal or corporate goals as well as raise money for charities and raise funds for community projects.
What word would you pick (other than "influential") to describe yourself as a businesswoman?
Nonconformist.
Please explain.
I purchased a book a few years back called The Art of Non-Conformity by Chris Guillebeau. When I casually mentioned this to my mother that I had bought this book she laughed, saying "Why would you have done that? You could have written it." My nonconformist attitude did get me into a bit of trouble in high school, but in my professional life this mindset has been an asset. Being curious, asking why, digging deeper and not settling for the status quo has led me to be involved in some very meaningful business ventures including creating the concept of Yodel.org.
What was the toughest thing you had to deal with when getting into business?
Entering the tech world with confidence. I have spent most of my professional life in the non-tech world of community development. If you would have told me five years ago that I would be a CEO of a technology company I would have thought you had got me mixed up with someone else or that you were simply mad. Yet here I am. A lean startup is very different than traditional business methodology and demystifying startup lingo such as MVP, bootstrapping and disruptive technology has been an interesting challenge. But like learning anything I had to throw my ego aside and be OK with asking questions that "outed" me as a newbie. The other tough thing is the endless personal hours that I have had to commit towards "bootstrapping" Yodel. However, seeing the value of what we have created to support people and causes to make a difference in their community has made it worthwhile.