2016 IWIB recap
Businesswomen are having a significant influence on their communities in the Kootenay region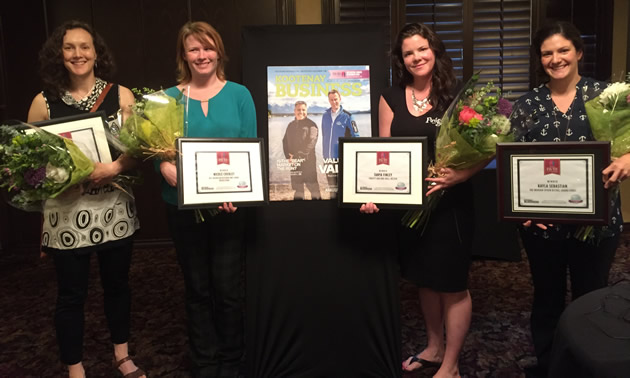 Based on nominations from the communities in the Kootenay region, Kootenay Business magazine has selected three women from the East Kootenay business community and four from the Central Kootenay and Kootenay-Boundary areas to receive special recognition for the exceptional qualities they bring to business.
All of the women who were nominated—69 of them—work hard to achieve a work/family balance and all contribute to organizations in their communities. From former interviews and recent conversations with the seven businesswomen who received the Influential Women in Business Awards for 2016, we learned about some of the elements that each considers important to her individual success.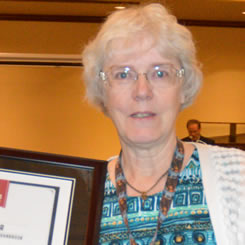 Pat Ridler, owner of Pages Book Emporium in Cranbrook, has a lifelong love of books. She keeps her huge stock of books, magazines, board games, comic books and collectibles organized and accessible, and she keeps Pages involved in community and seasonal events. She and her staff have made the store a comfortable place for people of all ages.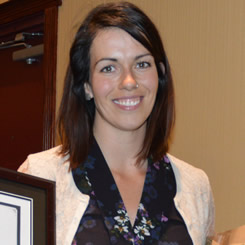 Jenna Woods, Realtor at Fernie Real Estate Company in Fernie, is known for her high energy and positive attitude, her masterful use of social media for the benefit of her clients, and her straight-shooter, no-bull approach to her business.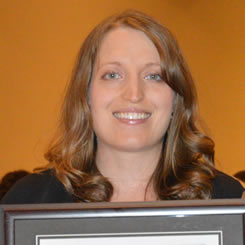 Sarah Adamson, owner of Fuze Food & Smoothie Bar in Athalmer, loves food, people and her job. She is willing to grow her business one step at a time and to work very hard. She appreciates all the support she has received and loves to see satisfied smiles on the faces of her customers.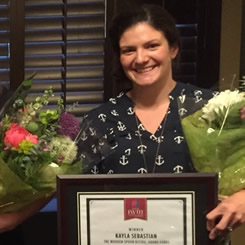 Kayla Sebastian, chef and owner of The Wooden Spoon Bistro & Bake Shop in Grand Forks, has a passion for creating delicious, nutritious food and she has endless ideas for new and exciting dishes. She respects and appreciates her staff, she's willing to work hard and she has a contagious positive attitude.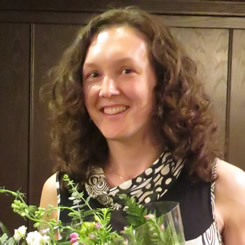 Mary Austin, co-owner and director of business development for Austin Engineering in Trail, has an eye for potential and a fascination with innovation and the people who innovate. Her positivity and enthusiasm for her work and her community make her a natural influencer.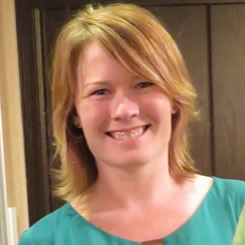 Nicole Cherlet, owner of Big Mountain Kitchen & Linen in Revelstoke, has the courage to pursue her vision even in the face of negativity. She is a skilled and intuitive listener, and she can often match problems with possible solutions. She is making her retail business a part of the food security of her community.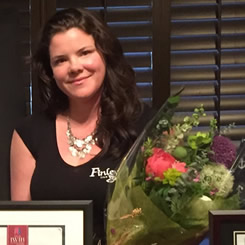 Tanya Finley, co-owner of Finley's Bar & Grill and Sage Tapas & Wine Bar in Nelson, has a moral compass that guides her to do what she knows to be right. She sponsors hospitality-related training for her 52 staff members, building loyalty as well as skills, and continues her own education to become a better employer.
We applaud these seven women, along with all of the others nominated, for their passion, perseverance and positivity.