Adventure awaits: A guide to tourism destinations in the Kootenay Rockies
We've put together a list of the visitor guides for each community in the Kootenay Rockies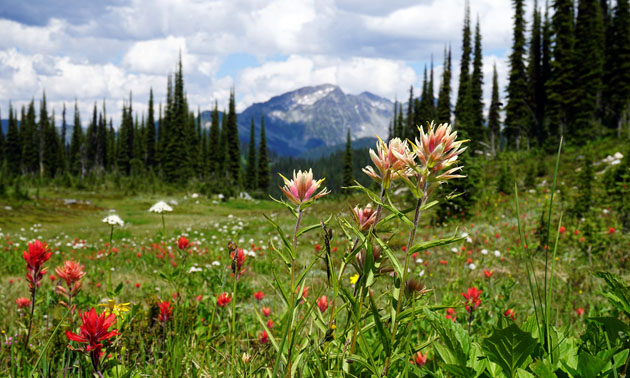 Nature is literally on your doorstep in the Kootenay Rockies. Encompassing a vast region in the southeast corner of British Columbia, the area is known as a year-round adventure destination and is a coveted place to live, work and play. Dramatic snow-capped mountains, pristine lakes and rivers and unsurpassed scenic beauty beckons around every corner—discover the Kootenay Rockies!
Stretching from the Alberta border in the east to the Okanagan Valley in the west, the region is home to four major mountain ranges: the Rockies, Purcells, Selkirks and Monashees. Nestled within those geographical areas lies the unique and diverse communities that make the region such a popular place to visit and explore. From towns like Nelson and New Denver where history, arts and culture come alive—to hip and happening mountain hangouts like Fernie and Revelstoke—there is so much to see and experience in this beautiful corner of British Columbia.
If you're thinking about discovering what the Kootenay Rockies has to offer, we've put together a handy list of the visitor guides in each community in the region, along with some of the major must-see attractions.
EAST KOOTENAY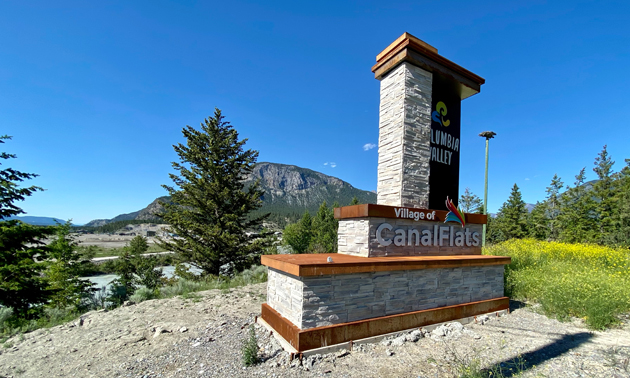 The Village of Canal Flats is nestled between the southern end of Columbia Lake and the northwest shores of the Kootenay River. The communities of Cranbrook, Kimberley and Invermere are just a short drive away.
Major attractions: Whiteswan Provincial Park, Lussier Hot Springs, Flats Fest Music Festival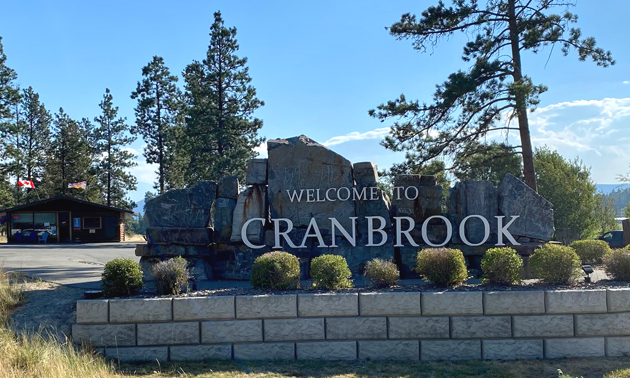 The City of Cranbrook is the largest community in the East Kootenay and boasts spectacular views thanks to its proximity to the Rocky and Purcell mountain ranges. The region is very popular with outdoor enthusiasts and endless opportunities for hiking, skiing, fishing, camping and more abound.
Major attractions: Fort Steele Heritage Town, Cranbrook History Centre, Spirit of the Rockies Festival
Discover Creston and the Creston Valley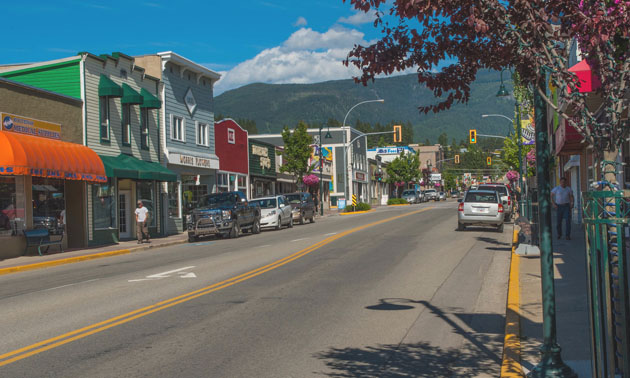 As the agricultural hub of the Kootenays, the lush and fertile Creston Valley is dotted with orchards, farms and award-winning wineries. Unique businesses and talented artisans can be found in the small town of Creston, which also boasts beautiful mountain views.
Major attractions: Creston Valley Blossom Festival, Creston Museum and Archives, Creston Valley Bird Festival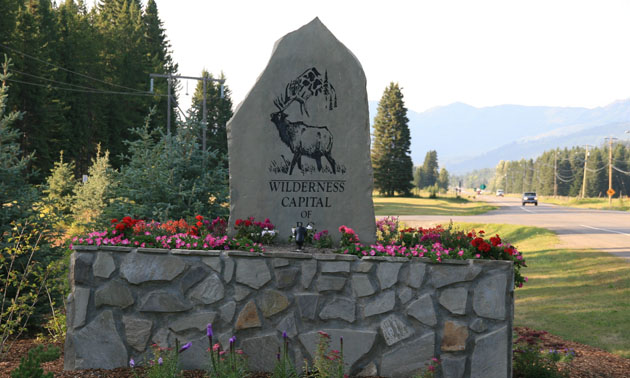 The wilderness community of Elkford may be remote, but it's home to a wealth of outdoor opportunities—everything from ATVing and mountain biking to hiking, hunting and fishing. Situated about 30 kilometres north of Sparwood in the Elk Valley, the town is home to 3,000 year-round residents.
Major attractions: Elk Lakes Provincial Park, Wildcat Days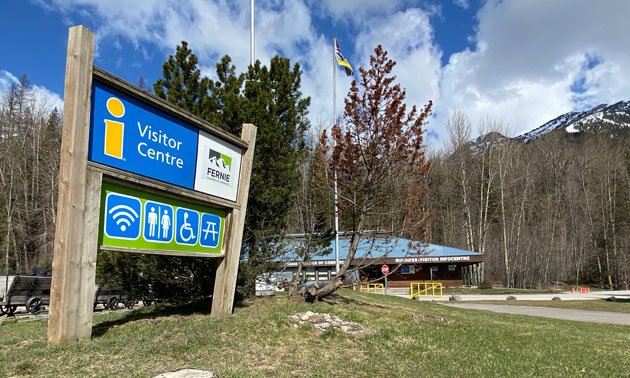 While Fernie is well-known as a world-class ski destination, there is more to the mountain community than copious amounts of wintertime snow. A thriving arts community, unique shops and businesses, a vibrant restaurant scene and endless year-round outdoor activities are also part of this Elk Valley city.
Major attractions: Fernie Alpine Resort, Griz Days, Wapiti Music Festival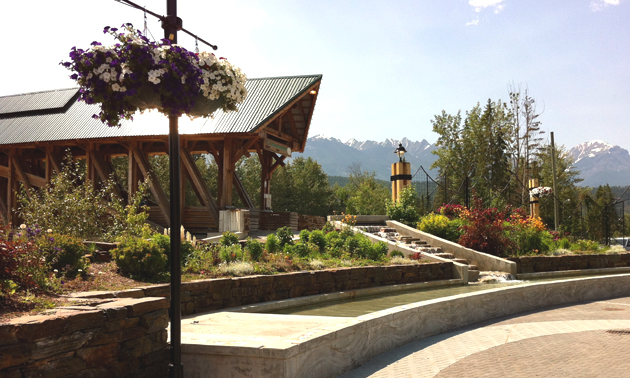 The Town of Golden is a nature lover's dream, with no less than six major provincial parks in close proximity. Surrounded by majestic mountain ranges, Golden offers an array of outdoor adventure, including stunning hiking trails, river rafting excursions and wildlife watching.
Major attractions: Kicking Horse Mountain Resort, Golden Skybridge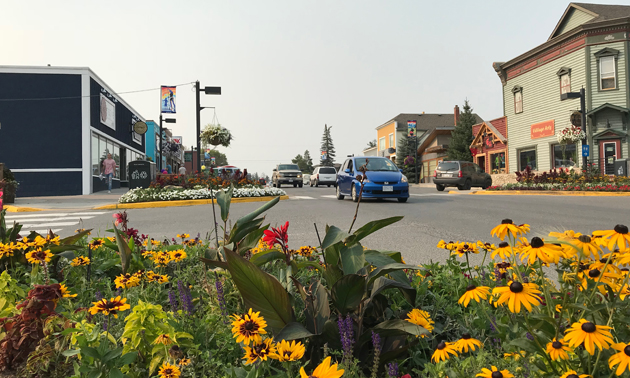 Located on the shore of Windermere Lake, Invermere is a popular destination for summertime visitors and offers a host of fun activities for all ages. With its scenic surroundings, the region is well-known for world-class golf, skiing and other pursuits.
Major attractions: Panorama Resort, Windermere Valley Museum, Pynelogs Cultural Centre & Art Gallery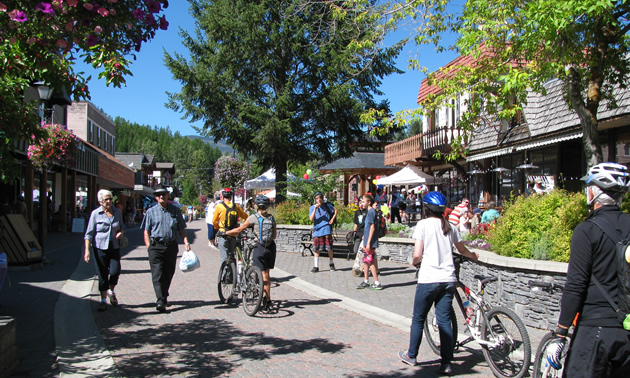 Voted as B.C.'s Best Small Town in a CBC competition, Kimberley is an attractive and vibrant community that is truly a four-season playground. Home to Canada's largest municipal park and exceptional outdoor adventure opportunities, Kimberley also boasts a lively arts and culture scene.
Major attractions: Kimberley Underground Mining Railway, JulyFest, Kimberley Alpine Resort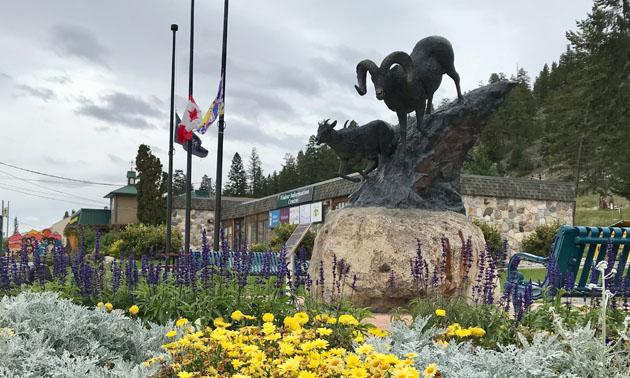 Radium's claim-to-fame is the nearby hot springs located in Kootenay National Park, but there's a lot more to the small community. Award-winning golf, incredible wildlife viewing, unsurpassed hiking trails and more are on all the doorstep of this friendly village.
Major attractions: Columbia River Wetlands, Radium Hot Springs Resort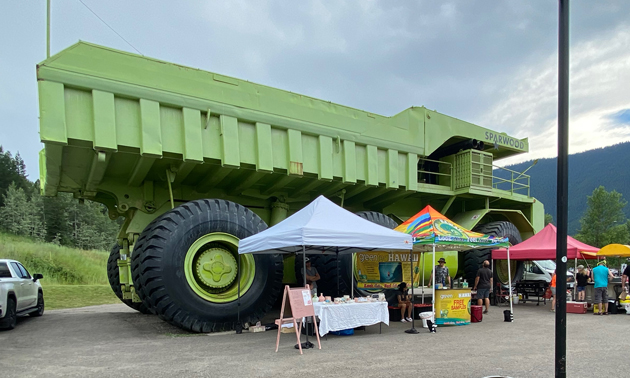 An outdoor lover's paradise, Sparwood is located near the B.C.-Alberta border and offers visitors a wide range of activities. Fly-fishing on the Elk River, extensive and scenic trail systems, back-country adventures and more beckon in Sparwood.
Major attractions: Terex 33-19 Titan truck, Elk Valley Provincial Park
WEST KOOTENAY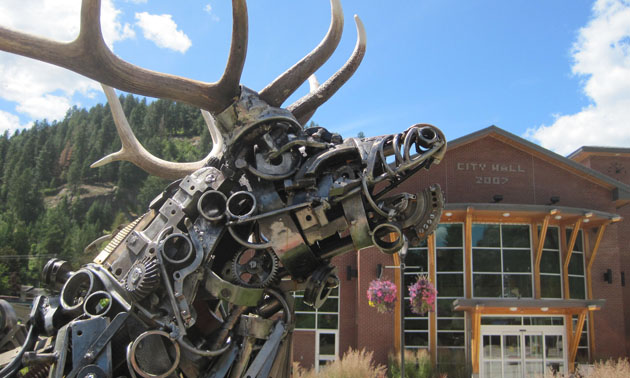 Castlegar is the second-largest community in the West Kootenay region and serves as a regional hub for trade. Situated at the confluence of the Kootenay and Columbia Rivers, the city offers a wealth of adventures for visitors. From rock climbing and river paddling, to exploration of the region's rich history, there's an activity for everyone.
Major attractions: Doukhobor Discovery Centre, Zuckerberg Island Heritage Park, Castlegar Sculpturewalk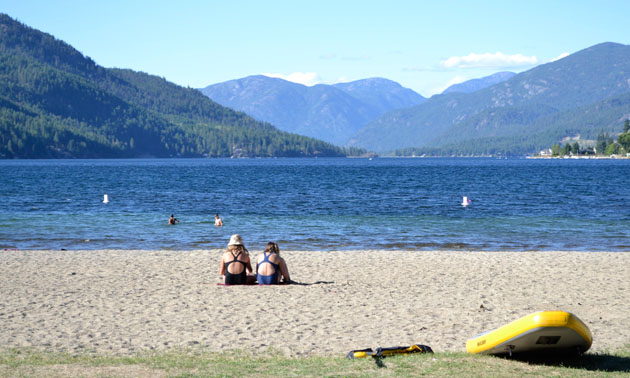 Known as the warmest tree-lined lake in all of British Columbia, Christina Lake and the small surrounding community offers year-round recreational adventures. Explore artisan markets, scenic hiking and biking trails, exceptional golf and more.
Major attractions: Gladstone Provincial Park, Cascade Gorge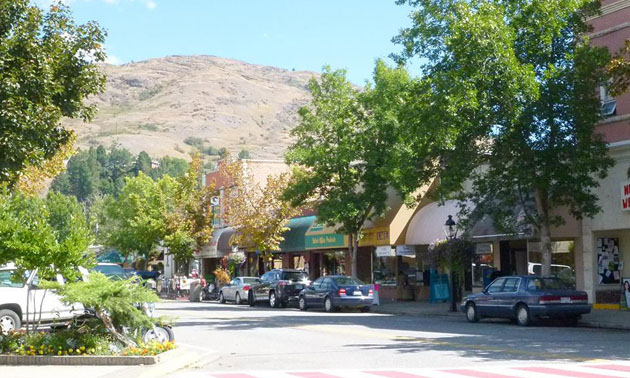 Located along the meandering Kettle River, the city of Grand Forks is part of Boundary Country—a geographic region that sits between the Okanagan Valley and the Kootenays. The area has a rich and varied history, including the settlement of Doukhobors in the early 1900s.
Major attractions: Boundary Museum and Archives, Granby Provincial Park, Grand Forks International Baseball Tournament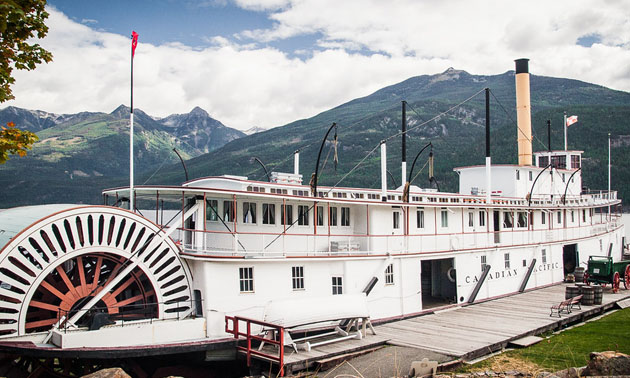 Kaslo's postcard-worthy scenery is worth a visit alone. Tucked along the shores of Kootenay Lake, surrounded by magnificent mountain views and a meandering river, Kaslo is also full of heritage charm and history and offers a diverse and thriving arts scene.
Major attractions: Kaslo Jazz Etc. Music Festival, S.S. Moyie National Historic site, Fletcher Falls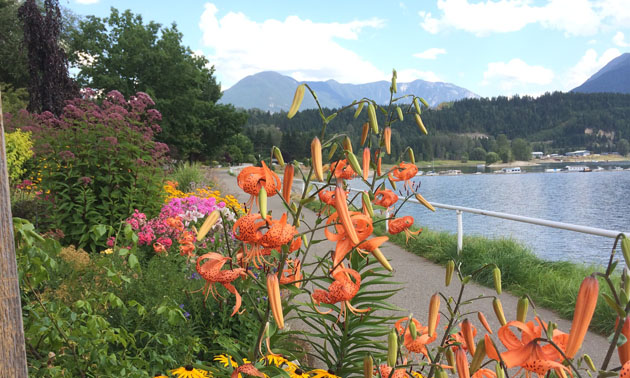 Nakusp is a small mountain town full of quaint charm and history. Situated on the shores of Upper Arrow Lake, the area is known for its great fishing opportunities.
Major attractions: Nakusp Hot Springs, McDonald Creek Park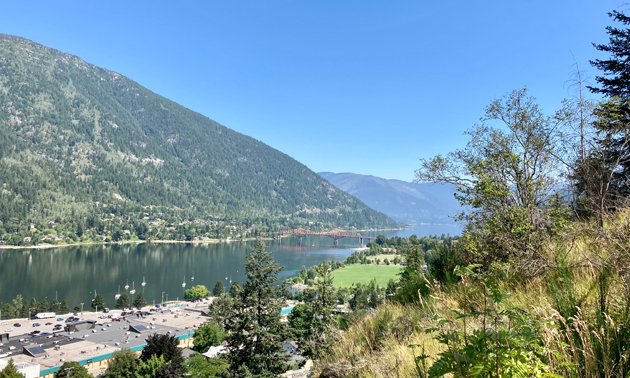 Known as the "Queen City" of the Kootenays, Nelson oozes heritage charm and sophistication. Iconic Baker Street, with its eclectic selection of businesses, shops and restaurants, is a must-see on any visitor's list. Aficionados of adventure tourism will be in their element in this picturesque mountain city.
Major attractions: Nelson Museum, Archives & Gallery, Rotary Lakeside Park, Whitewater Ski Resort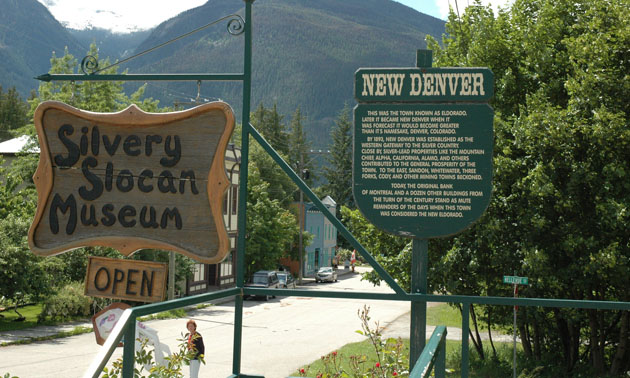 The Village of New Denver is nestled along the eastern shore of Slocan Lake and was founded by silver miners in the late 19th century. Along with its historic roots, the area offers a wealth of outdoor recreation pursuits, such as fishing, hiking, scuba diving and watersports.
Major attractions: Nikkei Internment Memorial Centre, Valhalla Provincial Park, Wilson Creek Falls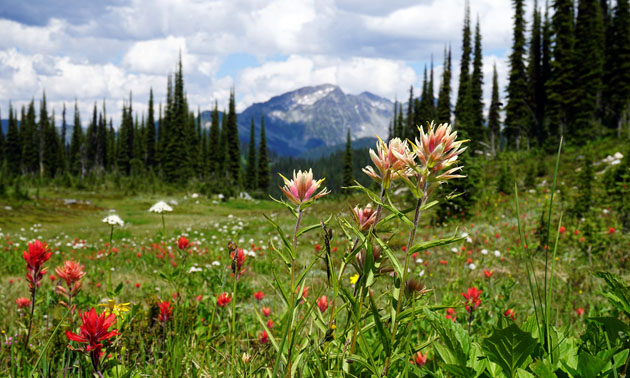 Known for epic skiing, epic scenery and epic adventure, Revelstoke has long been a top destination for visitors. Beyond its mountain adventure heart, the city has a vibrant and exciting vibe yet still retains a small-town feel. History buffs will also appreciate the many heritage sites around the area.
Major attractions: Mount Revelstoke National Park, Revelstoke Railway Museum, Revelstoke Wildflower Festival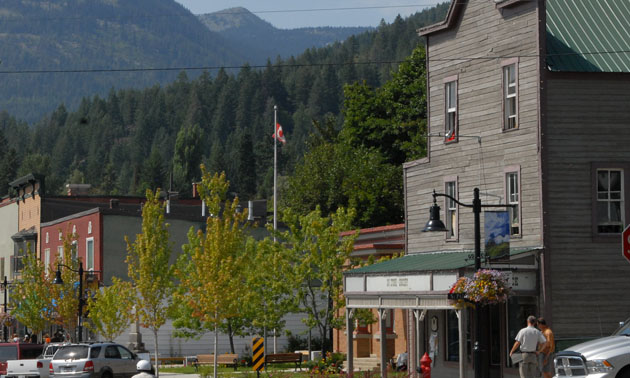 High in the Monashee Mountains lies the town of Rossland, which was originally founded by gold miners in the late 19th century. Now known as a premier spot for four-season adventures, the town is in close proximity to a never-ending choice of activities—whitewater rafting, kayaking, fishing and more.
Major attractions: RED Mountain Resort, Gold Fever Follies, Rossland Museum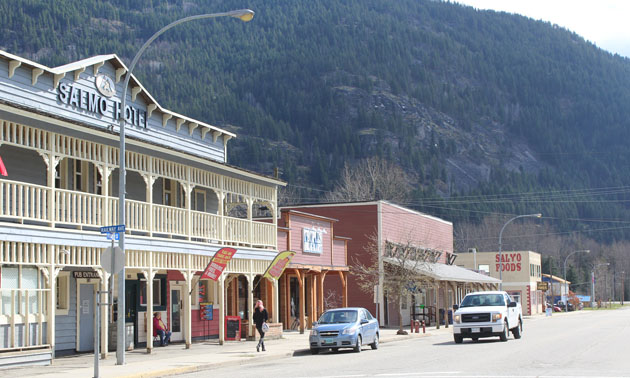 Salmo is a friendly little village and known as the "Hub of the Kootenays" due to its close proximity to the neighbouring communities of Nelson, Trail, Castlegar and Creston.
Major attractions: Shambhala Music Festival, Stagleap Provincial Park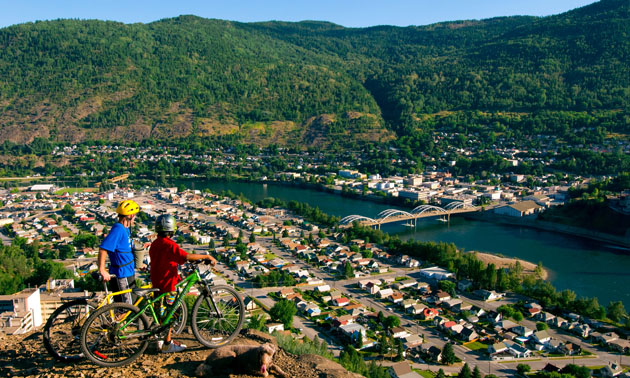 The picturesque City of Trail has an abundance of nature on all sides. The mighty Columbia River meanders through the city and the surrounding mountains provide a wealth of year-round recreational opportunities, such as sportfishing, championship-level golf courses and scenic hiking and biking trails.
Major attractions: Gyro Park, Columbia River Skywalk, Silver City Days