Walking into greatness at Sparwood's Business Excellence awards
The Sparwood Chamber of Commerce handed out nine awards at its annual Business Awards gala.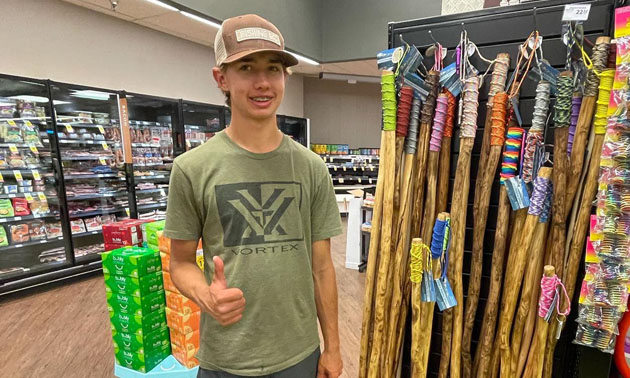 The motto of Ethan Dortman's walking stick business is, "In every walk with nature, one receives far more than he seeks!"
Truer words were never spoken, especially since Dortman managed to snag the Community Youth Award at the Sparwood Business Excellence Awards gala, held on October 20th, 2022. Hosted by the Sparwood Chamber of Commerce, Dortman was among nine winners recognized.
Dortman has been working hard at his business since he was 8 years old. Now 14, this enterprising young man sells his unique, hand-made walking sticks across the Elk Valley.
Read on to find out who else garnered awards for their dedication, hard work and community service.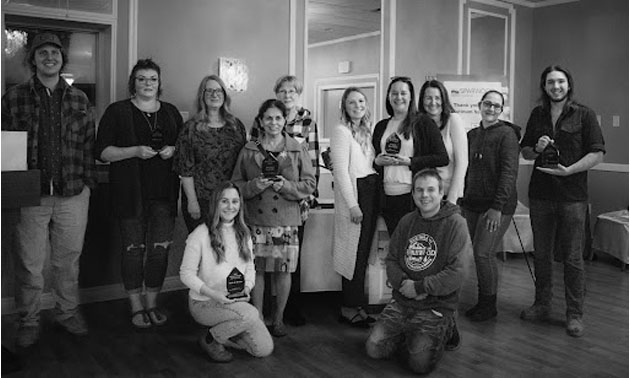 Retail Business of the Year: Buds & Blooms
Congratulations to the team at Buds & Blooms on their Retail Business of the Year win! This locally-owned and -operated florist shop is the place to come to celebrate all your special occasions. Stunning floral displays, beautifully-arranged fresh flower bouquets, unique gifts, houseplants—you'll find all this and more at Buds & Blooms.
Crumbs Bar and Grill is located in the Sparwood Golf Club and features an extensive and delicious selection of lunch and dinner items, plus delectable baked goods. In the warmer months, there's a spacious patio to enjoy with friends and family. Crumbs Bar and Grill also offers catering services for special occasions, as well as fun group events like "Paint & Sip" nights.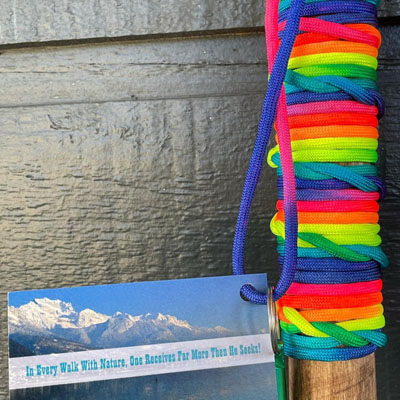 Community Youth Award: Ethan Dortman (Ethan's Walking Sticks)
Ethan Dortman is a creative and outdoorsy young entrepreneur and the mastermind behind his company, Ethan's Walking Sticks. Made from hand-gathered, peeled and dried branches, the walking sticks are finished off with carefully-tied paracord handles in a range of colours. Ethan's products are sold locally at the Chamber of Commerce, Save-On Foods and Buds and Blooms in Sparwood, as well as the Bath Shack in Elkford. Congratulations Ethan!
Outstanding Customer Service: Nails by Amy
Creative, unique and hand-painted nails are a speciality of this home-based business. Owner Amy is a gel nail technician with over 21 years of experience. Aside from nail art, the company also offers new nail sets, gel polish and fill, nail repair and more. Congratulations to Nails by Amy on your Outstanding Customer Service win!
The team at the Causeway Bay Hotel in Sparwood are active in the community and supporters of many local non-profit organizations. The Causeway Bay Hotel features 83 well-appointed rooms, a restaurant, lounge and various-size meeting and event spaces that can be booked for special occasions. The hotel is conveniently located across the street from the famous Titan, known as the world's largest haul truck.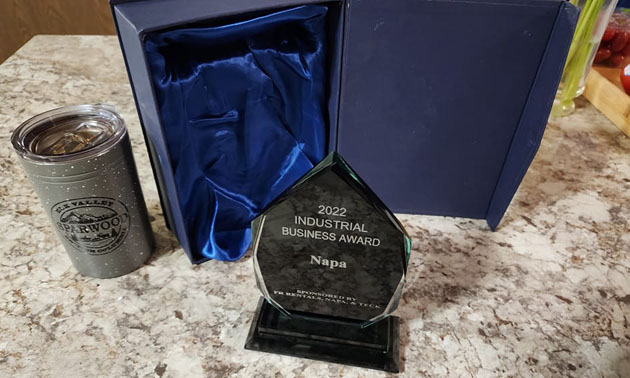 Industrial Business: NAPA
This year's Industrial Business award went to NAPA Auto Parts, suppliers of everything you need to maintain or repair your vehicles, trucks, marine and farming equipment. The store carries a comprehensive selection of over 500,000 parts and accessories and online ordering is available.
The Sparwood Food Bank is a volunteer-run organization that works hard all-year long to provide food and services for its clientele. Food drives and other local initiatives are held regularly throughout the community. The Sparwood Food Share program, which operates under the food bank, is a local food recovery program in collaboration with grocery stores and other suppliers. Food that is nearing its best-before date or is bruised or damaged, is offered to food bank clients.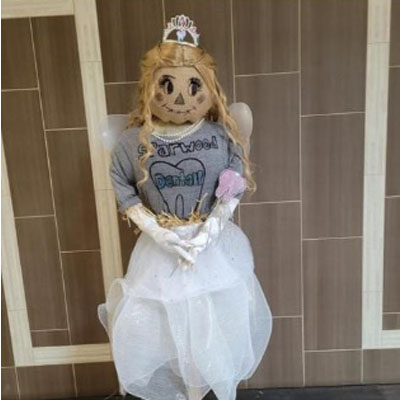 Citizen of the Year: Edie Holland
Congratulations to Edie Holland, chosen as Citizen of the Year. Holland is a dedicated volunteer and organizer behind many community events and initiatives in Sparwood. She's part of the team at the Sparwood Food Bank and the Sparwood Food Share program, and she's spearheaded many local events, such as the annual Terry Fox Run.
Every year, the Sparwood Chamber of Commerce invites local businesses to participate in the Best Scarecrow competition by creating the craziest, scariest and funniest scarecrows imaginable. This year's winning creation was won by Sparwood Dental with their "Tooth Fairy" scarecrow. With her long golden locks and tiara, it's fitting that she was crowned the winner of this much-anticipated annual contest.