North Coal is climbing closer to construction in the Elk Valley
North Coal is completing studies and pursuing approvals on coal deposits in the Crowsnest Coalfields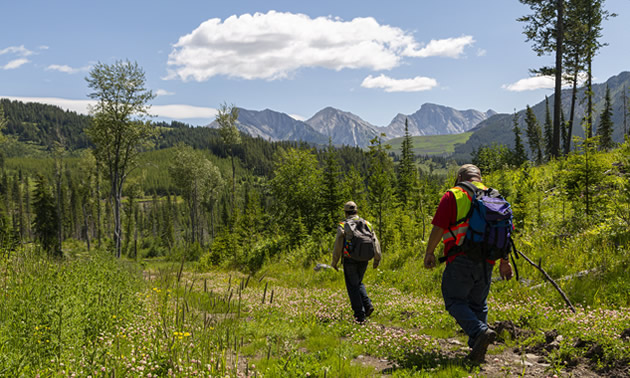 North Coal is an emerging steel-coal producer in Sparwood, B.C. The company proposes to construct, operate, decommission and abandon a metallurgical coal mine located approximately 15 kilometres southeast of Sparwood in the Elk Valley. As proposed, the Michel Coal Project would include three open pits and produce between 2.3 and 4 million tonnes of raw coal per year, over a mine life of up to 30 years.
North Coal has been active since 2012 and anticipates mine construction to start in 2021. The production of steelmaking coal is slated to begin in 2022.
Two key considerations are crucial to the project's development: reclamation and closure. North Coal puts a high priority on the reclamation and closure end goals that ensure the area returns to a place where people can recreate, hunt, fish and hike.
"In preparing for mining, we must consider closure from the very beginning," said John Pumphrey, president of North Coal. "We have an opportunity to use new technologies and the best science that's out there to reclaim as we go."
With the end goal in sight, North Coal is working through the environmental approval process with the federal, provincial and Indigenous governments.
The licensed area lies within the traditional territory of the Ktunaxa First Nation and Ktunaxa knowledge holders have been onsite sharing traditional knowledge that is used to inform mine design and reclamation plans.
The North Coal team is working with expert consultants to design a mine with the best technology to protect the environment. The construction of the mine rock storage facilities utilizes an innovative bottom-up approach with thinner layers. This process allows for the management of gas and oxygen that can move through the mine stockpile. It also allows for reclamation activities to begin early in the mine's operational lifespan.