New name, new beginning
North Coal Limited has ambitious plans to become a new key player in the Elk Valley.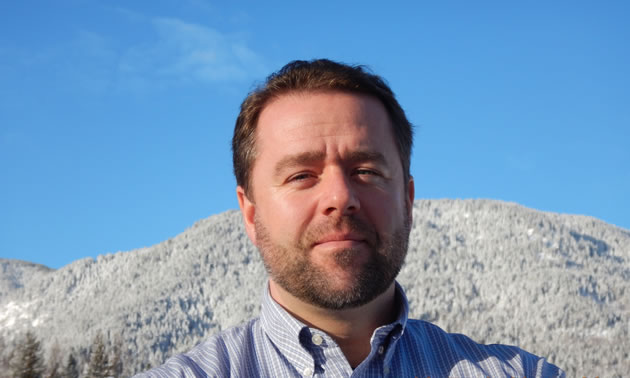 North Coal Limited is a new name emerging in the Elk Valley mining scene with major plans in 2018 aimed at becoming a new coal producer in the valley within the next three to four years.
Formerly known as CanAus Coal Limited, the company rebranded itself as North Coal Limited in late November 2017 to better reflect its British Columbia roots, said chief operating officer John Pumphrey.
"We rebranded the company as North Coal Limited because we felt the new name more aptly reflects our market position as an emerging Canadian metallurgical coal mining company situated and operating in one of Canada's most famous coal mining valleys," Pumphrey said. There were other reasons for the name change and a new logo to go with it, added North Coal executive director Brian Hill.
"The change marks a new beginning for North Coal, reinforcing our core values and commitment to open, transparent and continuous dialogue with First Nations, communities and regulators to operate in a sustainable manner," Hill said "From the earliest days of our company, we made a point of engaging with and listening closely to local residents, so we could incorporate important community values into our mining plan."
Estimated mine life
The company holds approximately 5,100 hectares of coal licence area, located 15 kilometres southeast of Sparwood. The three main coal deposits include Loop Ridge, Tent Mountain and Michel Head, which contain over 100 million tonnes of in-situ coal. The coal quality is very similar to the hard-coking coal currently being mined in the Elk Valley, said Pumphrey. North Coal's proposed Michel Coal Project has an estimated mine life of 20 to 30 years.
"We currently have a full-time staff of 10 employees with several local consultants supporting the work at one time. We'll be looking to increase our team to 12 to 14 full-time employees through 2018. As development proceeds, we will continue to add resources on an annual basis in line with the work planned," he said.
As with the other Elk Valley mines, water quality will be a major focus throughout the mine planning and environmental assessment process, said Pumphrey. "We are dedicated to meeting the requirements set out in the Elk Valley Water Quality Plan and Area Based Management Plan and we intend to do so using innovative mine planning and water management designs."
The company plans to incorporate new waste rock management techniques and water treatment initiatives into its mine design to protect water resources and minimize landscape alteration.
Mitigating concerns
North Coal also recognizes concerns around air quality and animal migration corridors, Pumphrey said. "Our environmental studies have taken into consideration both the regulatory requirements and also the concerns raised by the Ktunaxa and local communities. Our studies and designs will assist in mitigating those concerns as much as possible," he said.
In order to continue with the provincial Environmental Assessment Process, North Coal will be revising the current project description and presenting it to external parties for review. "North Coal will present the revised project description to the Ktunaxa communities and all key stakeholders to ensure concerns are being addressed throughout the Environmental Assessment Process," Pumphrey said.
Asked what's the key to the development's success, Pumphrey is clear:
"Developing a coal deposit into a successfully operating mine is an ongoing team effort which includes collaboration with the Ktunaxa and local communities. We will look to build upon our past efforts and develop a project whereby its success is felt by all those who are involved."