Top ten most unique businesses for sale in the Kootenays
Ever thought of owning your own enterprise and living the Kootenay lifestyle? Check out this selection of businesses for sale.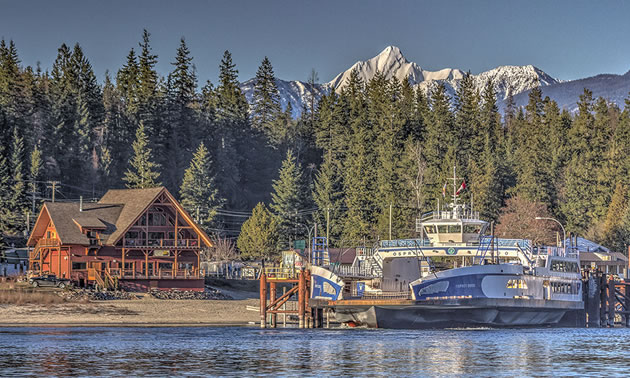 Kootenay Business is pleased to feature some of the most unique businesses and investment opportunities listed for sale in the Kootenay region. Ever thought of owning your own enterprise and living the Kootenay lifestyle? Well, this may be opportunity you have been waiting for—check out these unique business opportunities.
Rare Beachfront Living with Proven Income—Balfour/Kootenay Lake
Includes luxury executive home, thriving restaurant/pub and boutique hotel. You deserve luxury lakefront living. This stunning beachfront lodge is quintessential Canada – a breathtaking picture from the pages of National Geographic. Sink into inspiring mountain views, spread your toes in the soft sandy beach, and soak up the sun from this rare, southern exposure waterfront property. Unwind… it's spectacular BC mountain living – a paradise that pays!
Enjoy wilderness comfort while diversified and proven income streams handily cover the mortgage. Boutique accommodation, commercial lease space and proven restaurant revenues make living the dream possible. And the revenues are far from maximized. You can easily grow the current numbers with minimal expense and effort. The hard work is already done. You CAN live in luxury on magical Kootenay Lake while earning respectable revenue with as little as 35% down. It's time to look after what's important:
An awe-inspiring home
Four seasons of recreation out your executive front door
Temperate climate, safe community, amenities nearby
Built-in, proven income security
The DREAM is possible! Contact: kootenaycommercial.com
Successful Glass Shop—Creston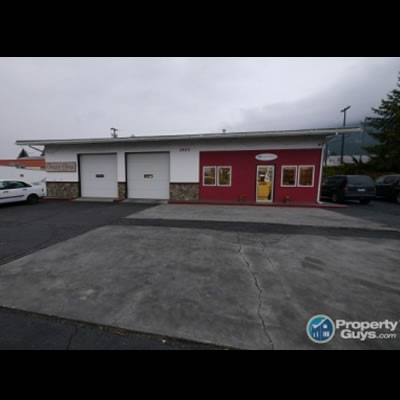 Fabulous opportunity to acquire a turnkey glass business located in idyllic Creston, B.C. This is a locally owned-and-operated, well respected business, ICBC accredited. Centrally located on the main highway passing through Creston, making this a very well exposed business with easy access. Contact Dale & Violet Nygren, phone: 1-(250)-428-5347
Flag Stone Quarry Business—Cranbrook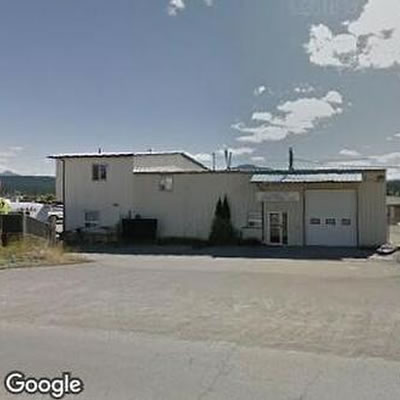 Cranbrook Flagstone Quarry Inc. is a business that includes a commercial industrial building with 2 bedroom apartment above and includes the transfer of rights for an operating mining quarry in Fassiferne just outside Cranbrook. This exciting opportunity to produce and manufacture Flagstone has diverse revenue stream from selling Flagstone in wholesale or to the manufacturing facility in Cranbrook that cuts and polishes. The Cranbrook Flagstone Quarry currently has 4 operating quarries with an estimate of 5 million tonnes. Realtor Jason Wheeldon 250-426-9482.
Building Supply Business—Silverton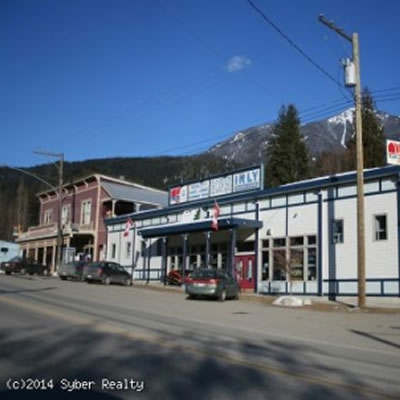 Building supply business and a commercial building with 2 residential apartments in the beautiful lakeside community of Silverton, B.C. Affiliated with Timber Mart Buying Group (formerly Irly Bird), the business has access to a tremendous selection of products. Contact: Larry Berisoff, Syber Realty Ltd., phone: 250-862-8100.
Willow Home Boutique – Kaslo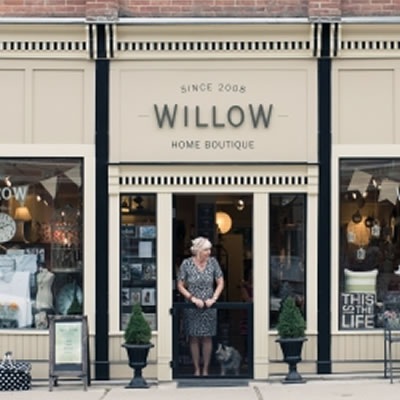 Your ticket to living in paradise! Willow Home Boutique is a successful bed, bath and kitchen shop located in the beautiful mountain village of Kaslo, BC. Over the past 7 years Willow has established itself as the go-to place for bedding and home décor in the West Kootenays. Contact: Marlaina, phone: 2500-353-2257.
Established Holistic Day Spa—Revelstoke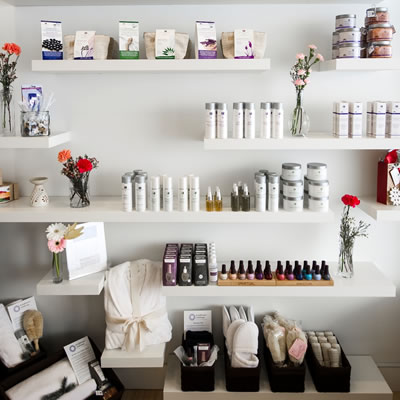 Wildflower Wellness, a holistic day spa, offers a superior range of spa services located in a prime location in the growing tourism community of Revelstoke, B.C. Capitalize on an opportunity with continual annual growth.Turn-key business includes the essentials required to continue the everyday operations of the day spa including equipment, linens, retail and professional product. Contact Marissa Moore, 250-814-9520
Minute Muffler and Brake—Trail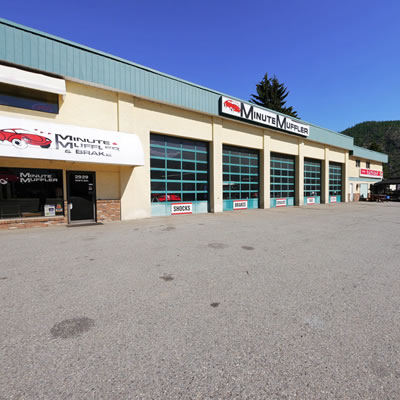 The Minute Muffler and Brake auto repair shop has been in the Trail area since 1981 and is established, equipped and ready to go! Include 5 service bays, 4 lifts/hoists, tire machine, computer balancer, welder, battery charger, work benches, vice, pipe bender, brake lathe, press, floor jacks, jack stands, coolant flush and recycle machine, power steering flush machine, grinder, vacuum, solvent tank, and abrasive saw. John Mills, 1-250-368-5228
Ski and Snowboard Rental Store—Fernie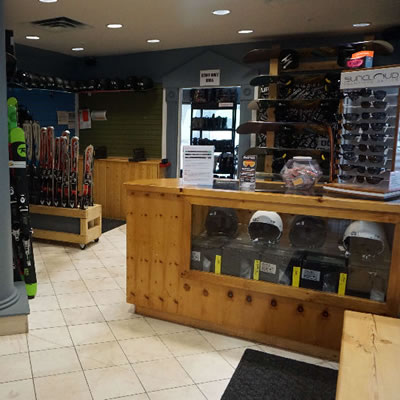 Own your own rental shop in Fernie and make a living while enjoying some of the most spectacular terrain and best snow in all of Canada. For the last 5 years, Snow Pro Rentals has been the only rental store in town and has a great reputation with its customers and the business community. The sale of the business includes the rentals fleet, the tuning equipment, the retail inventory, the displays and furniture, and the operation manual. This is truly a turn-key operation. Contact Jon Knauf 250-430-1410
Spectacular 10-bed Lodge—Golden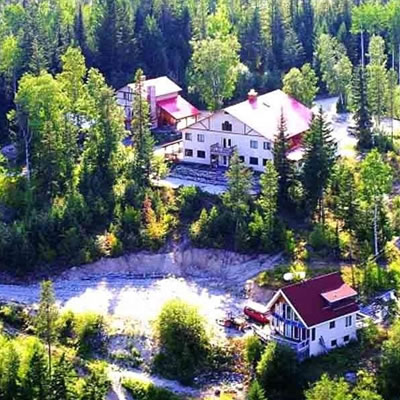 30 acres of riverfront, spectacular 10-bed lodge with an additional 3-bedroom private suite. A 4 bedroom house and a 3 bedroom house all on one property makes this a great multi-family purchase, or a property with income potential. The 10 plus bed lodge defines charm, with its natural finished timbers and wood floors—add to this, two additional homes. The property offers a number of potential options and uses. This property would make the perfect retreat, or recreational accommodation. This is the only accommodation opportunity west of the Columbia River on the way to Kicking Horse Resort. Contact realtor 250-344-8451 or [email protected]
Vending Business—Columbia Valley/Kootenay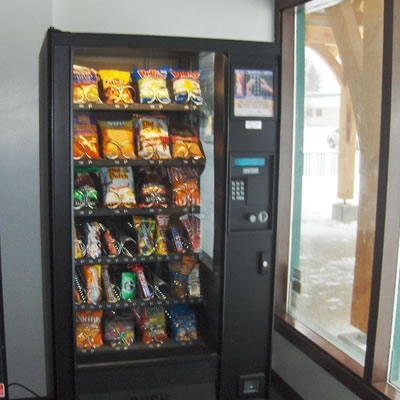 Columbia Valley/Kootenay area vending business for sale. 49 locations currently creating revenue with placed snack & pop machines, 140 locations currently creating revenue with placed bulk candy machines of various sizes. 120 bulk candy machines waiting for placement, willing to sell separately. Business has been our source of income for the last 5 years. An iPad is used for inventory and sales tracking and then it is downloaded to Simply Accounting for quick and accurate bookkeeping. Sale includes everything you need to operate, including coin rolling machine, spare parts, shelving, etc. We are selling the business in order to retire. Please send your serious inquiries to PATH Vending at [email protected].
Source and Disclaimer: These listings were sourced from various websites including Venture Connect, Imagine Kootenay, realtor listings and private sale listings. While we believe this information to be current and correct we cannot guarantee its accuracy. We encourage all interested buyers to do their due diligence including talking to a licensed realtor or business advisor for guidance.