So you want to run a B&B? Follow these 7 suggestions
Ever wonder what it takes to run a successful Bed and Breakfast? Be an ambassador and clean like crazy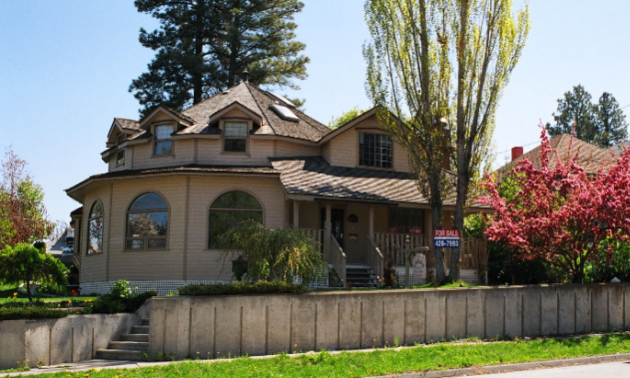 When most people talk about having a home business, they don't typically mean that their home is the business. For bed and breakfast homeowners like Gladys and Brian Goss-Laing, home and work are inseparable. The couple have been operating the Baker Hill Heritage Bed and Breakfast in Cranbrook for over 20 years. The AirBnB SuperHosts have been awarded 18 business awards from organizations like Kootenay Business, Trip Advisor, Hotels Combined UK, and AirBnB SuperHost.
To run a successful Bed and Breakfast as a business, you'll need a few things to fall in your favour, according to Gladys.
Follow these seven simple suggestions to become a brilliant B&B host:
Have a comfy bed
Bask in baking
Offer up amenities
Be an ambassador
Encourage interaction
Clean like crazy
Be a people person
Here's what that looks like in detail.
1. Have a comfy bed
Let's start with the basics. The first "B" in B&B is bed, so make sure you're providing your guests with a snuggly soft spot to snooze in.
"The beds and pillows are comfortable and cozy," Gladys said. "The house is quiet—people sleep very well."
2. Bask in baking
The second "B" in B&B is a biggie. If breakfast is the most important meal of the day, then it's up to you to make it a good one. Ask yourself an honest question: "Are you a good cook?" Because you should be.
"We are known most for our breakfasts, which I was pleased to achieve an award for," said Gladys. "Your breakfasts should be appealing and tasty. Have good coffee and tea available. A love of home baking is a big help."
3. Offer up amenities
Having a cozy bed and tasty breakfast is good and all, but that's just a starting point. Your guests are going to want to have something to see and do, so make sure there are lots of amenities closeby.
"We're located downtown, one block from Baker Street," Gladys said. "We have excellent access to a great variety of restaurants, businesses, sporting events, medical facilities, and Rotary Park, which has a multitude of events and a weekly farmers Market.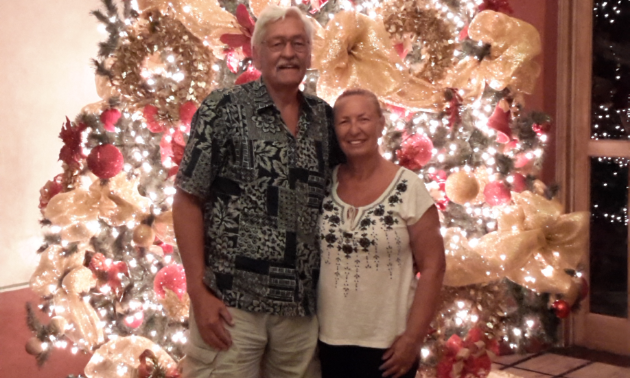 "Cranbrook has so much to offer. There's the view of our Rocky Mountains. Hiking and biking trails. The heritage walk is right out our front door. There are many events featured at two excellent live theater venues only a block away. Our History and Railway Museum has an excellent tour of restored cars and historical information. Short drives will take you to lakes and streams, and we're only 15 minutes away from historic Fort Steele, which is a must-see.
"So many people comment on how beautiful our area is and I always agree. We live in a magical environment."
4. Be an ambassador
Don't just settle for being a solid host, be an excellent envoy—a representative of your home, city and country.
"I believe that Brian and I are not just accommodators, we are Canadian ambassadors providing excellence in customer service," said Gladys. "We invite people to get to know our area and the people who live here—what we do, and how we live.
"We have a very welcoming way with visitors. We are willing to supply—to the best of our ability—what they want and need to make their experience with us memorable. We recommend places to see, eat, hike or bike, and point out places of interest they might enjoy experiencing.
"I think our casual friendliness is welcoming. We do our very best to meet our guests' expectations—then go the extra mile."
5. Encourage interaction
If guests simply wanted a bed and a bland room, they'd get a hotel. Since they decided to book a B&B, they're likely wanting to engage with their host and fellow travellers.
"Our guests enjoy spending time meeting and talking with the other guests," Gladys said. "The front porch and back decks are very popular in fine weather, and the house is uniquely designed inside and out. The large living room is also a great place to meet and visit with guests."
6. Clean like crazy
This seems simple enough but it can't be overlooked: Cleanliness is not an option—it is a must. When looking over AirBnB reviews, one of the most common comments made by guests is about how clean the home is. If your home is immaculate, you're good to go. If not, then a B&B isn't the business for you.
"Your home should be spotless," Gladys said.
7. Be a people person
Are you an extrovert? Do you like socializing with new people? If you consider yourself a people person, a B&B might be the right fit for you.
"As in all businesses, it is important to genuinely like what you do—to like meeting new people and making them comfortable in your home environment," said Gladys. "Meeting guests from all over the world and getting to know everyone is fun."
Now you know what it takes to be an outstanding B&B host. So, are you up for the challenge?
"It is a very good business," Gladys said. "Many guests return year after year. An owner can make a very good living while being at home. It is fun, energizing and rewarding in all kinds of ways."