Selkirk Pest Control offers an eco-friendly approach for the increase in rats in the West Kootenay
Prevention and exclusion are the first line of defence to prevent pests from coming into your home or business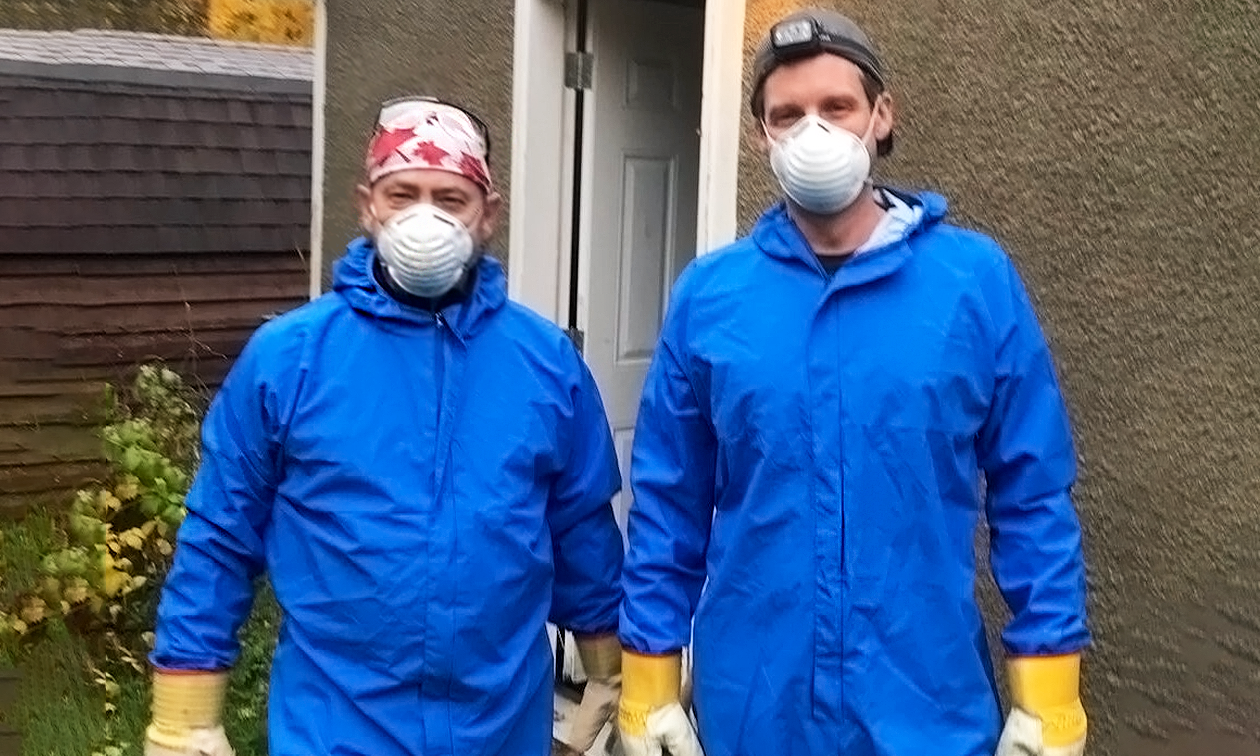 Often when we hear things that go bump in the night, it's not a good sign. When rats, squirrels or other pests move into your house—who ya gonna call? Try Selkirk Pest Control, a new Kootenay business based in Castlegar.
Dan Innis and his business partner Ben Brown founded their business in October 2021 as Kootenay Fog, but then rebranded it as Selkirk Pest Control in December 2021. That's because Kootenay Fog started as a disinfection business but then morphed into pest management.
"We had an acquaintance that was dealing with noxious odours from a rat infestation in an attic space," said Innis. "We removed all the contaminated materials and closed off all the access points to keep the rats out and followed up with a disinfection and deodorizing treatment.
"We realized that traditional pest control methods of poisoning were not always effective and did not deal with cleanup and remediation."
Thus, Innis and Brown shifted their business to be a holistic, green model of pest management. They deal with all aspects of controlling pests: property assessment, prevention and exclusion, remediation and removal, cleanup, disinfection and deodorization.
"We wanted this business to have an eco-friendly and ethical component to it that would have a positive impact in our communities, Innis said.
For example, it's easier for property owners to prevent pests from moving into their homes or businesses than to remove them once they've made themselves at home and started producing offspring.
Selkirk Pest Control offers no-obligation property assessments to prevent future pest problems or to detect and identify pest issues and offer solutions and options.
Another example of their humane approaches is the use of exclusion methods to seal off access or entry points for rats, skunks and squirrels. By using one-way doors, unwanted guests are prevented from reentering homes and are not trapped inside.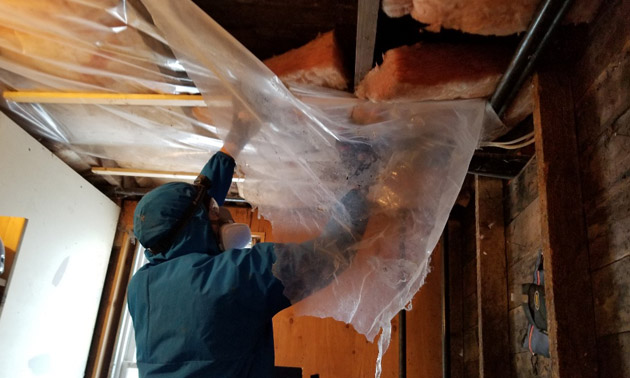 The background of the business partners complement each other. Innis has a background in sales and marketing. Brown has a building and construction background.
"The foundation of our business is based on good service and communication," Innis said. "We show up on time for scheduled appointments and offer free assessments to our clients."
They are multi-community licensed for Nelson, Castlegar and surrounding communities but the majority of calls are coming from Nelson so far.
Rat, skunks and more
According to Innis, rats are increasing in the West Kootenay, especially in Nelson and Castlegar.
"Rats are our number one pest issue and represent the majority of our calls," he said.
Rats can contaminate the insulation in attics and crawl spaces, using it for nesting.
"We are equipped to remove and dispose of rat-infested materials," Innis said. "We follow up with disinfection and deodorizing using ULV (ultra low volume) fogging or spraying with Health Canada–approved disinfectants."
Recently, they've dealt with skunk issues. They can remove the offenders and deodorize the smelly results.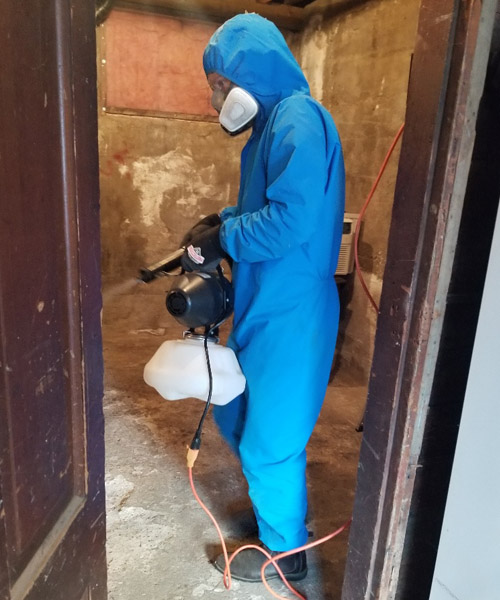 With the arrival of spring and summer, they expect to be dealing with other pests such as ants and wasps.
Poison-free pest control
Rodenticides and other such chemicals are poisonous to the pests but are also toxic to pets and humans. The other danger of these chemicals is their unintended consequences to wildlife.
"Rodenticides contribute to secondary poisonings of rodent predators such as owls, raptors and other wildlife," Innis said.
"We want to be known as a rodenticide- and poison-free pest control business utilizing humane methods that are both effective and long term. Our methods are to close off access points with habitat modifications and to employ humane trapping where exclusion is not possible or 100 per cent effective. We aim for long-term success—keeping rodents out of homes and businesses."