Revelstoke chamber update, 2018
The Revelstoke Chamber of Commerce supports the business community and adds to the city's tourist attractions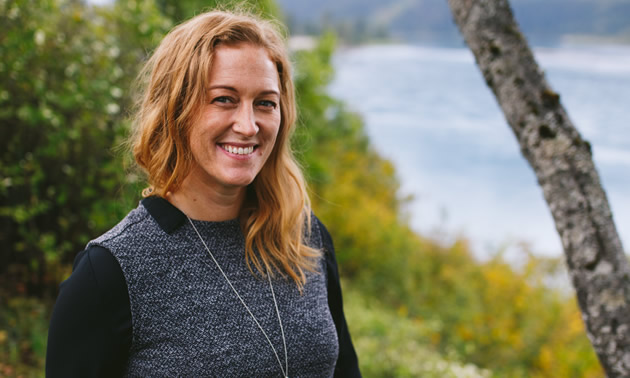 The B.C. Chamber Executives Conference (BCCEC), held each year in early September, encourages its members in a unique version of R&D. It's a benign system of rob-and-duplicate where chamber executives freely share their ideas and encourage others to use and improve upon them.
Jana Thompson became the executive director of the Revelstoke Chamber of Commerce mere weeks before she attended the BCCEC in 2017, where she found an open, welcoming peer group. This year's BCCEC was even better.
"Now," Thompson said, "I'm familiar with the language and the ideas, and it provided me with some really good tools for success. The networking was better for me, too. I was talking with my peers about actual experiences, and we had lots to share. It was invigorating."
Thompson said that the Revelstoke chamber board is strong and engaged, with several very involved business leaders. Their successful collaborations support the board's efficiency and effectiveness.
"One of the exciting things that we're doing is the Give Stoke campaign," Thompson said. "Every single business in our community gives back, whether it's sponsorship or volunteer time or funds or products, and we feel like this is a great opportunity to raise them up and say 'thank you.' We're hoping to create a platform where we can align them with all the different organizations that are asking for funding."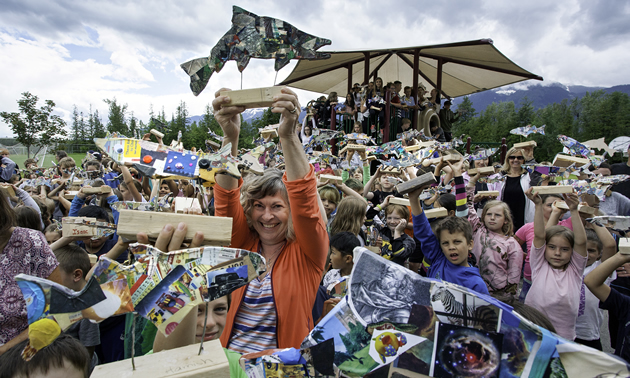 Thompson is looking for opportunities to improve and grow the options for Revelstoke businesses. With excellent Internet access, the city offers many opportunities for digital nomads—those who can work in non-traditional spaces like Mountain CoLab.
In support of the business community, Thompson and the chamber board have put significant time and effort into advocacy at the municipal and provincial levels, and into policy development at the provincial level. Here are some of the things they're focused on:
Having the big transport trucks delayed for hours and hours at a time, repeatedly, because of accidents on Highway 1, is a big issue for local businesses and residents. "We've been working with the provincial Ministry of Transport, saying we really need this to be a high-priority issue," said Thompson. "Also, we manage the visitor centre, promoting tourism in our region, and the biggest push is to increase safety and twin the whole highway."
The biggest issue now is the labour shortage crisis, and the chamber is dealing with the provincial government to change the criteria for the existing Foreign Workers Program. It needs a multi-faceted approach with many components to the solution. "Our tourism numbers are going up," Thompson said, "and it's so frustrating—the business is there, at the door, and they can't let it in because they don't have the staff to handle it. Many other resort communities are experiencing the same thing."
Acquiring building permits from the City is a slow process. The chamber is working with the City to eliminate bottlenecks and streamline the process.
Luna Fest
Revelstoke's first Luna Fest—a free event that showcases performing and visual arts—was a joint production of the chamber of commerce, the Revelstoke Arts Council, Revelstoke Performing Arts Centre and Revelstoke Visual Arts Centre. It had a somewhat guarded welcome from the business community in 2017, but this year the festival, which took place September 28 to 30, was eagerly anticipated.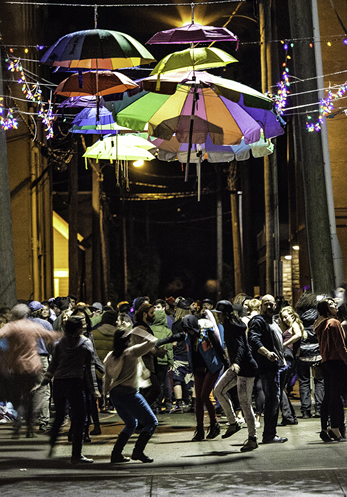 "The first year, there was some doubt about whether the event would be worth the effort and cost," Thompson said. "But even though it poured rain, our streets were packed—we had over 4,000 people come to our festival. The community came together and made it happen, and we had lots of people come from out of town as well.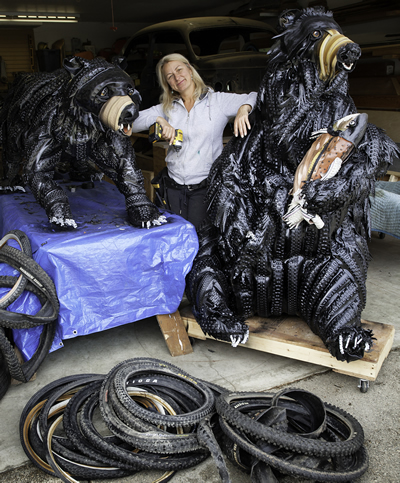 "A couple of our restaurants compared their figures to those of the year before, and they were 90 to 150 per cent higher. As soon as it was over, everyone was asking to be part of the next Luna Fest. It's been fantastic, and its success truly lies in everybody stepping up and contributing."
The numbers at Revelstoke's visitor centre have never been higher, because the word is out that there's lots going on in the alpine city, and people are showing up to participate.