Tourism support is tops for the RHSCC
The Radium Hot Springs Chamber of Commerce exists to support the tourism-driven economy of the region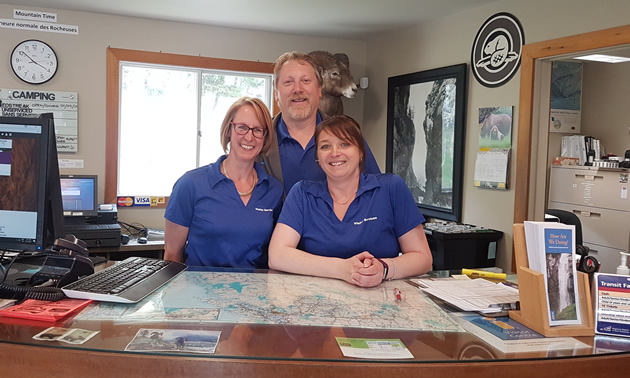 The Radium Hot Springs Chamber of Commerce, located at the west gate to Kootenay National Park, shares office space with the Radium Visitor Information Centre and Tourism Radium. The three entities work together to support the tourism-based economy of the region.
Kent Kebe, executive director of the Radium chamber, applauds Parks Canada for doing upgrades to the hot springs' aquacourt facility as well as the parking lots, lighting and food outlet, to improve convenience, service, safety and esthetics. Construction is going ahead to also improve accessibility at the hot springs for those with limited mobility.
Kebe said that another initiative of Parks Canada—the recently introduced oTENTiks camping option—is so popular with visitors that there's a waiting list for accommodation in the unique shelters. This option is a camping style of accommodation that's a step up from traditional tenting, but keeps the occupants close to nature.
Another option that serves the same purpose is offered by Radius Retreat, a new business located just north of Radium Hot Springs. Radius offers yurt accommodation with panoramic views of the Columbia Wetlands and forested mountains, with more than 400 hectares (1,000 acres) to explore.
It seems that staying close to nature is still what visitors to the region are most interested in. Kebe said that the question most frequently asked at the Radium Visitor Centre is still a variation of, "Where can we go for a great hike?" The staff are happy to suggest a number of beautiful options.
Directions and developments
Clara Reinhardt, mayor of Radium Hot Springs, said that standardized, consistent directional signage is being adopted throughout the village.
"We are working on a comprehensive signage strategy to direct people to our businesses and our assets," she said. "Our signage was quite eclectic, so we need some consistency."
The stretch of Columbia River that runs from Invermere to Radium Hot Springs to Edgewater is a popular recreation area for kayakers, canoeists and intrepid paddleboarders. The Village of Radium Hot Springs recently received a generous gift of property from developer Fred Schickedanz—property with access to the Columbia River.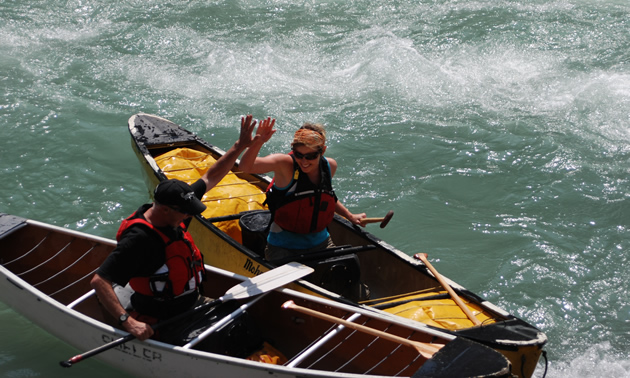 Work will be done on the property to create safer access to the river, and to add amenities for recreationists, including a deep-pit toilet and picnic tables. To protect the river and the wetlands, the work will be done on a schedule that takes into account nesting season and other environmental considerations.