The Kootenays are a potential hot zone for geothermal energy
This energy source is environmentally friendly and cost-effective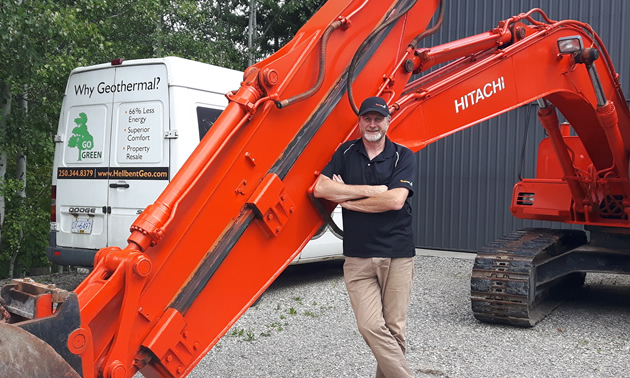 The Kootenay region is one of 11 areas that have the best potential for geothermal development in British Columbia. That's the conclusion of a report released in June by Geoscience BC.
"Direct-use geothermal energy resources are significantly underutilized in B.C.," said Carlos Salas, vice-president of energy at Geoscience BC.
According to John Managh, co-owner of Hellbent Geothermal along with his wife, Brenda, the potential for geothermal energy in our area is unlimited. "It will work effectively on all sites," he said, "if not 'direct use,' then certainly the lower grade heat from geoexchange or ground source heating and cooling for our buildings."
The small, family-run company in Golden, B.C., installs 10 to 12 geoexchange systems per year but would like to double that number.
"We have just completed two new builds at the Revelstoke ski hill," Managh said. "Both are exact opposites (in terms of scale)."
One is a large, complex residential system that heats and cools simultaneously and includes a swimming pool that will be heated largely from recycled heat. The other one is a small footprint house with a small geothermal heat pump providing in-floor heating, hot water and chilled water for summer cooling. "It's an awesome first home for the young owner and it comes with a legal suite for a mortgage helper," Managh said.
If the Kootenays are such a hot zone for this hot energy source, why isn't it being utilized? After all, geothermal energy has no combustion and no emissions.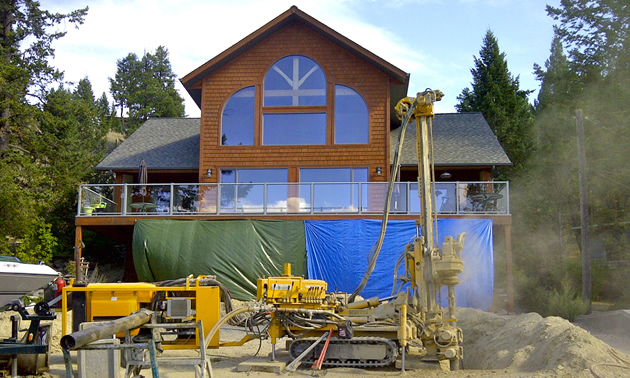 Misconceptions about geothermal systems are a major obstacle to their consideration, Managh believes, especially the idea that these systems are too expensive.
"After an initial payback period (about 4.5 years in the Columbia Valley) of the capital cost over a conventional HVAC system, low annual operating costs are the norm, about one-quarter of propane, oil or electric furnace fuel/electricity costs," Managh said.
Another misconception is that such systems can only be installed in new buildings. "But existing homes or buildings can be retrofitted and, in most cases, easily," said Managh.
Worries over maintenance are invalid as any HVAC technician can service geothermal systems.
Concerns that geothermal systems are too complicated are also invalid. "While it does appear complicated to the uninitiated, it is actually an old refrigeration technology that has been around since 1945 and is quite simple, once understood," Managh said.
Moving toward a low-carbon economy, the future for geothermal systems is promising. "Climate change directives (such as super-efficient building codes) will drive the future and will guarantee geothermal technology a bright future," said Managh.
Hot off the press
Geoscience BC's report, Direct-Use Geothermal Roadmap, is a guide for communities and businesses to encourage more geothermal use, thus stimulating economic development and reducing greenhouse gas emissions.
The organization is planning a series of community workshops with the the first one being a presentation in September at the Union of BC Municipalities.