Reduce your foodprint deliciously
Choose cheese and yogurt from Jerseyland Organics in Grand Forks, B.C.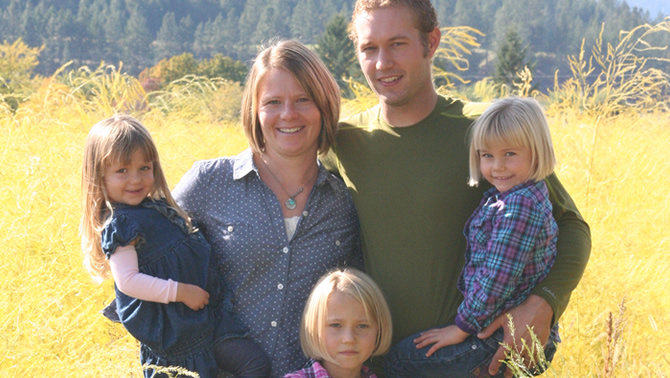 Organic dairy production comes with hefty environmental benefits, including lowering your foodprint. What's that you say? Foodprint is food's carbon footprint or the greenhouse gas emissions produced by growing, farming, rearing, processing, transporting, storing, cooking and disposing of the food you eat.
And then there are the health benefits—to you and the cows. Organically raised animals have been shown to be significantly healthier than their factory-raised counterparts and generally live three to four times longer. They are not given antibiotics or bovine human growth hormone (rbGH) to increase milk production.
Studies show that organic dairy has a healthier ratio of omega-6 to omega-3 fatty acids than conventionally produced milk. You want higher omega-3s and lower omega-6s to help maintain cardiovascular health and to support your immune system.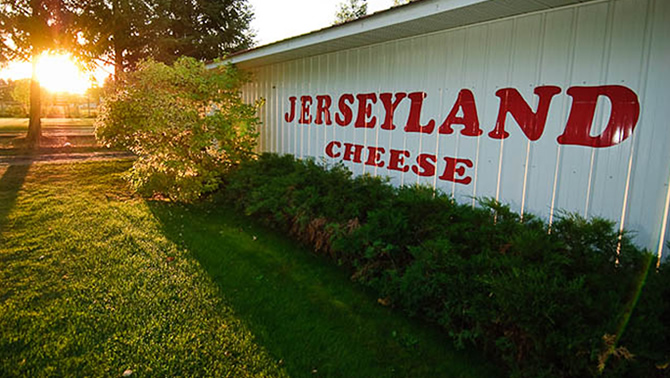 Jerseyland Organics in Grand Forks became the first certified organic dairy farm in British Columbia in 1994. Owners Jeremy and Keely de Vries bought the business in 2006 and continue to produce artisan cheeses including cheddars, goudas and Italian varieties.
The cheeses are made from raw milk, naturally aged, with no preservatives or colourings, resulting in unique taste and great quality. The plain and flavoured yogurts are made with whole milk, eliminating the need for thickeners or emulsifiers.
Jerseyland Organics is a gold winner in our Best of Business Awards for the Most Eco-Friendly Business. Jeremy answered a few questions for us.

On average, how big is your herd?

We generally milk about 40 Jersey cows and have the same number in young stock.

What's your favourite product, and why?

My favourite product is Asiago. It is such a versatile cheese, enough flavour to go on your favourite Italian dish yet not too overpowering on a lunch baguette.

Why did you want to run an organic dairy farm?

Our family came from the Fraser Valley where I enjoyed growing up on a dairy farm. This instilled a permanent longing to make dairy farming a lifelong pursuit.

Why is your farm "green" or environmentally friendlier than a traditional dairy farm?

I believe that being certified organic allows a farmer to reach a higher level of sustainability than a traditional farm. It is so many little details that collectively become something bigger than you imagined—from having cows out on pasture to not using any GMO cultures in our cheese; not using chemical fertilizers and striving to build up the soil from organic compost. It is all the small things that add up to make an organic dairy farm sustainable and a place you want to work.

Why do you think consumers should buy organic dairy products?

I feel privileged that many of our customers are so educated about agriculture and common farming practices. With organic dairy products, you have a choice of what kind of farming practices you want to support—commercial agribusiness or local organic family farms. At Jerseyland Organics, we believe in the humane treatment of animals and the responsible stewardship of our farmlands. It's up to the customer to make the right choice.